Three Halloween Gaming Events in 2022 You Don't Want to Miss
Halloween is an exciting time for gamers, and not just those that love to dress up as their favorite video games and go to parties with their friends. Halloween is also a time for gamers to join virtually in some of their favorite video games, unlock new items, skins, and other little goodies, and just generally have their wits scared out of them.
If you're planning on sticking inside this Halloween, or just looking to experience a spookily good time in one of your favorite games, then there are several events to look forward to. Of course, some events will also be more interesting or entertaining than others. If you're looking for a cheat sheet of some of the best events to check out this Halloween season, then look no further. Here are three Halloween events gamers should make sure to check out in October.
Whether you're a fan of new shaders or just looking for the sci-fi world Bungie has created to get a spooky twist, Destiny 2's The Festival of the Lost is a perfect place to jump in and experience how Bungie approaches special occasions in its own way.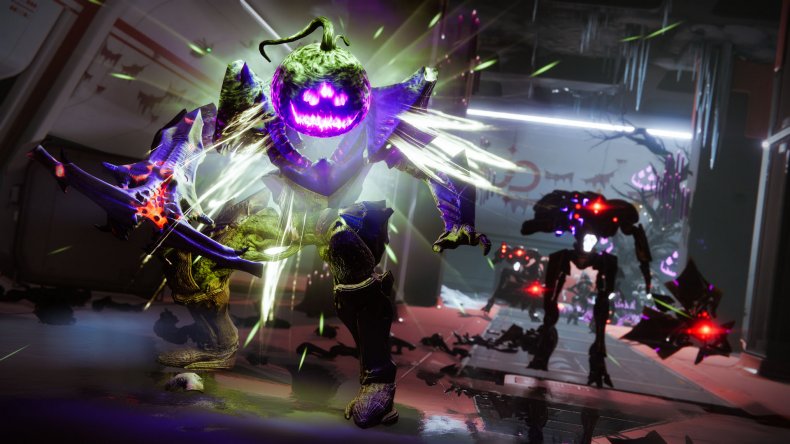 The festival usually lasts through most of October and comes with a ton of new items to unlock, including shaders, new ships, and sometimes even Exotic items. You can learn more about the Festival of the Lost and when it takes place if you're interested. Usually, Bungie likes to throw some spooky enemies into the mix, too, so make sure you check it out if you're a fan of Destiny 2.
As one of the biggest games around right now, Fortnite is no stranger to special events. Many players are excited about the game's annual Halloween event, Fortnitemares to return this year, and for good reason. Last year, Epic tossed in a ton of horror-classic inspired skins like The Mummy and Frankenstein's Monster to the foray of skins already available in the free-to-play battle royale.
Epic hasn't revealed exactly what it plans to get to this year, but you can expect some kind of tie-in to popular movies, video games, or other horror material as the company has made it a point to do similar things in the past. We've already seen some rumors about new bosses appearing in this year's Fortnitemares event, but Epic keeps its spooky cards close to the chest.
The Long Dark might seem like a strange game to find in an article like this, but it is here for good reason. This hardcore survival game has a lot to offer and can be terrifying in its own ways. But, when Halloween rolls around, the developers at Hinterland sometimes take things a step further, plunging the entire game world into darkness for four days straight.
Not only does every area become much harder to navigate when this happens, but many interiors also start to take on a horror-game feel. You shouldn't expect demons or other ghouls to jump out at you, but if you want a game that's going to play on your paranoia in the darkness, The Long Dark is a perfect example of how developers can do that well.
Beyond the games listed above, there are plenty of Halloween events for players to check out. Overwatch 2 is also expected to have some kind of spooky events going on this year.