Best Marvel Halloween Costumes for 2021: From 'Black Widow' and 'WandaVision' to 'Venom'
If you can't wear too-tight Lycra and dress up like your favorite superhero on Halloween, then when can you?
Given how central costumes are in the franchise, The Marvel Cinematic Universe (MCU) is the perfect place to draw inspiration from for your outfit — and will help you dazzle your friends this spooky season.
Among the more recent Marvel movies and TV shows to capture our imaginations are Venom: Let There Be Carnage, Black Widow and WandaVision. After all, who could forget Wanda's classic Scarlet Witch outfit for their in-show Halloween party, or Natasha Romanoff's incredible all-white fight suit in her movie outing? Then, there is Vision's bright green cape and Venom's monstrous smile, which lends itself perfectly as a mask.
Newsweek reveals where to buy the best Marvel superhero costumes this Halloween.
1. Black Widow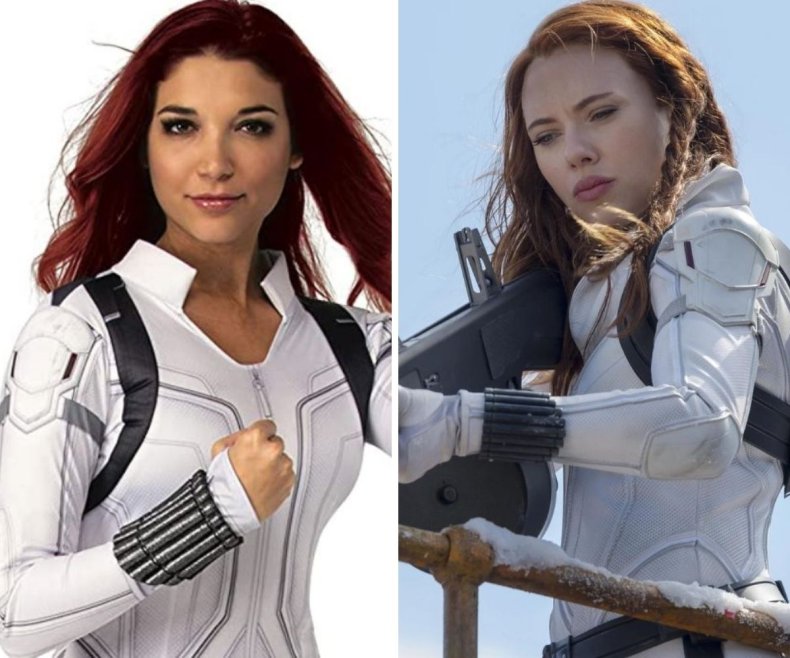 Black Widow's iconic black bodysuit features in pretty much every Marvel movie she's in, making its first outing in Iron Man 2. Scarlett Johansson's character also appeared in a dazzling all-white outfit in her standalone debut, Black Widow, alongside her fellow Russian assassins Yelena (Florence Pugh) and Melina (Rachel Weisz).
Buy these outfits from Amazon and Walmart

2. The Hulk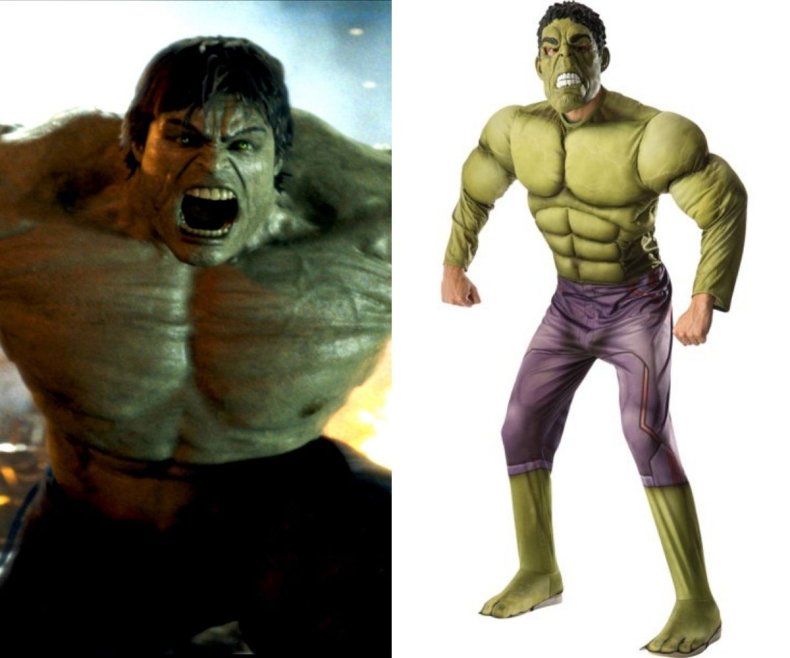 Natasha's love interest, The Hulk (Mark Ruffalo), is not only green, he has an incredibly augmented body — making his character an ideal Halloween costume option. He first appeared in his standalone film before returning in The Avengers, after which he finally learned to control his anger.
Buy this outfit from Walmart
3. WandaVision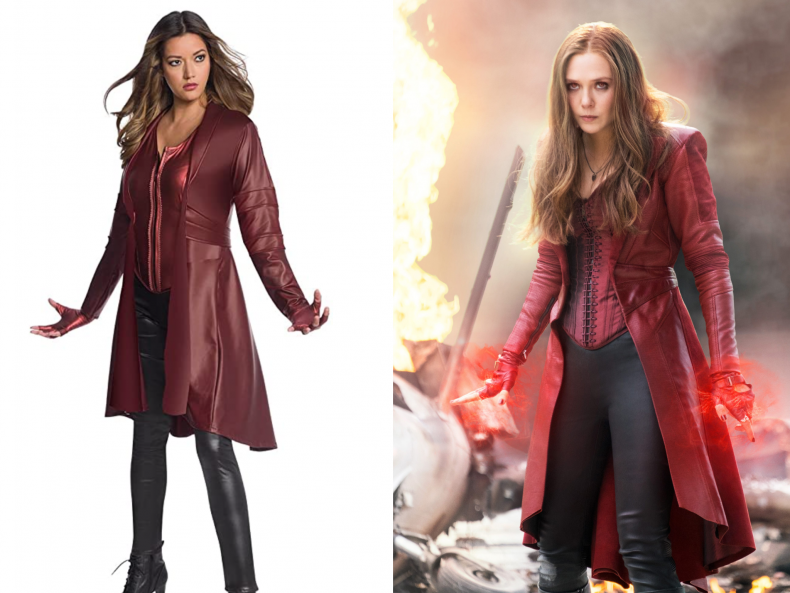 Wanda (Elizabeth Olsen) and Vision (Paul Bettany) both debuted in Avengers: Age of Ultron, with the former wearing her iconic red leather jacket. The pair fell in love, which became the basis for the Disney+ series WandaVision, in which both of them are forced to dress up for their own Halloween event. Vision dons an impressive green cape while Wanda dresses as Scarlet Witch, in a nod to the original comics.
Buy these outfits from Amazon
4. Doctor Strange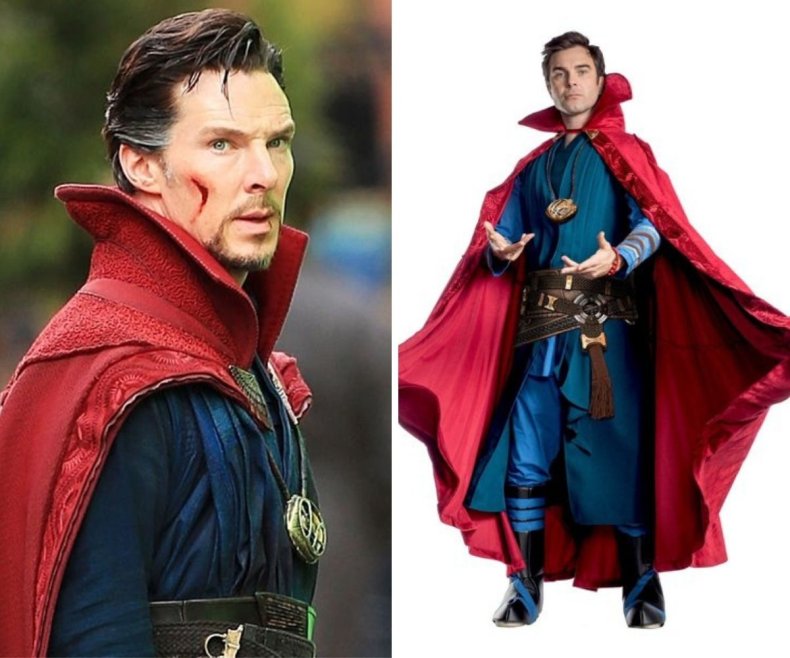 After WandaVision ended, Elizabeth Olsen's character went off grid. However, she is expected to turn up in the upcoming movie Doctor Strange and the Multiverse of Madness. This will see the good doctor (played by Benedict Cumberbatch) leading the cast, as they try to cope with the variants and parallel universes surrounding them.
Buy his outfit from Walmart
5. Spider-Man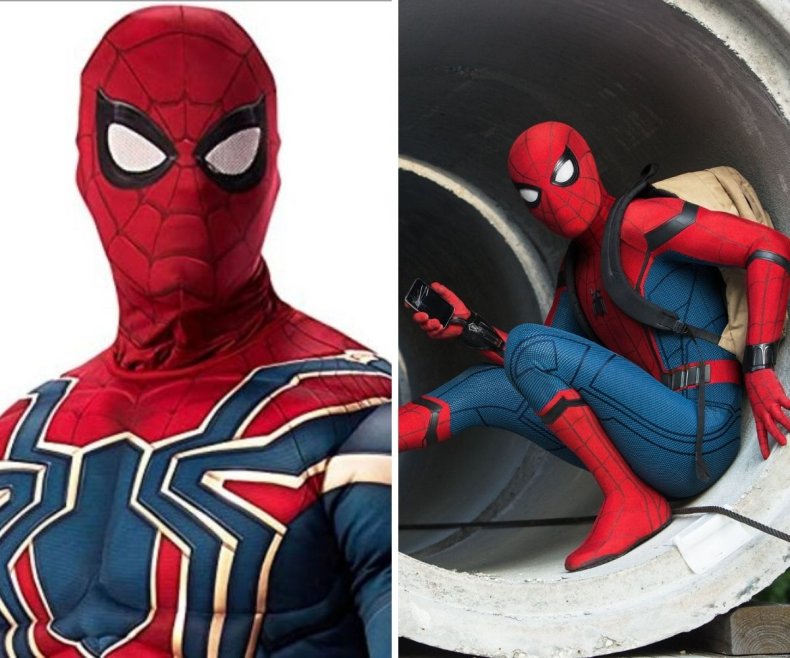 Doctor Strange is also expected to be conjuring up some spells in the upcoming Spider-Man movie, Spider-Man: No Way Home. In this, Spider-Man (Tom Holland) asks to create a new version of the world where no-one knows who he is, but needless to say, it all goes wrong. This costume features the Iron Spider outfit, with the most updated tech in Spider-Man's arsenal.
Buy this outfit from Target
6. Venom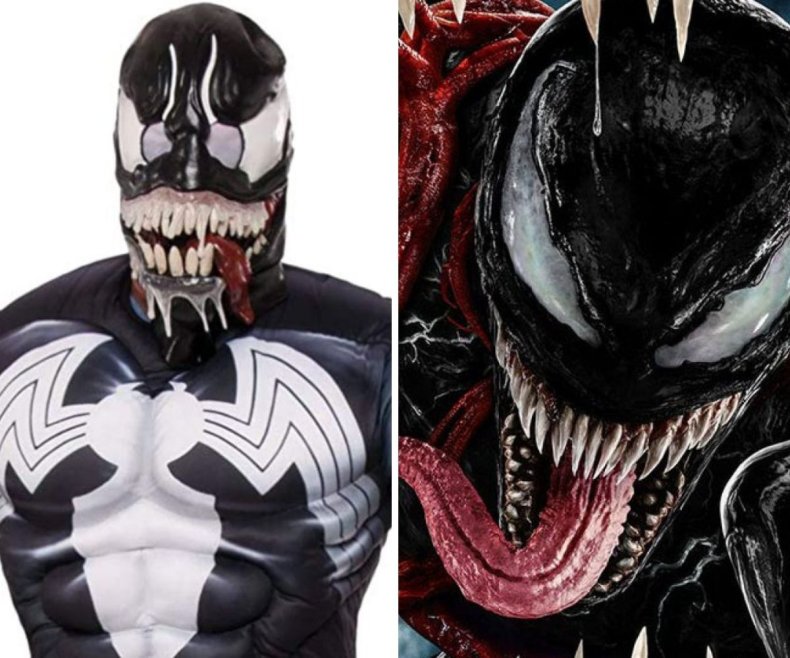 Venom (Tom Hardy) is usually part of the Spider-Man universe, and given Michael Keaton's role in the upcoming Morbius movie, Sony is certainly linking these new films with the MCU. Venom: Let There Be Carnage is the second outing for Hardy's parasitical antihero.
Buy this outfit from Target
7. Deadpool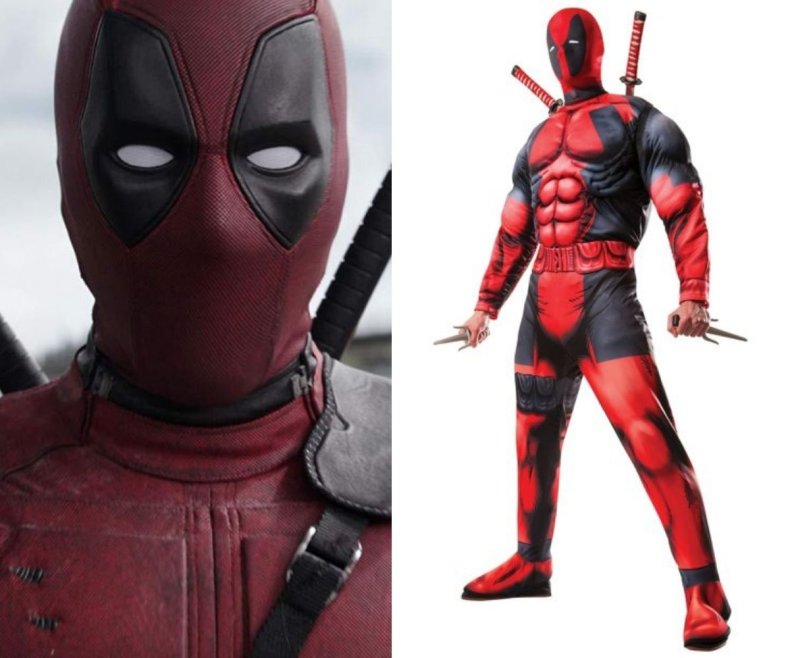 Also outside of the MCU, Deadpool (Ryan Reynolds) is another comic antihero whose third film has finally been given the green light. While this costume provides everything required to become the next Deadpool, try wearing a striped robe over the top to channel Deadpool's Ferris Bueller parody.
Buy his outfit from Walmart
8. Captain Marvel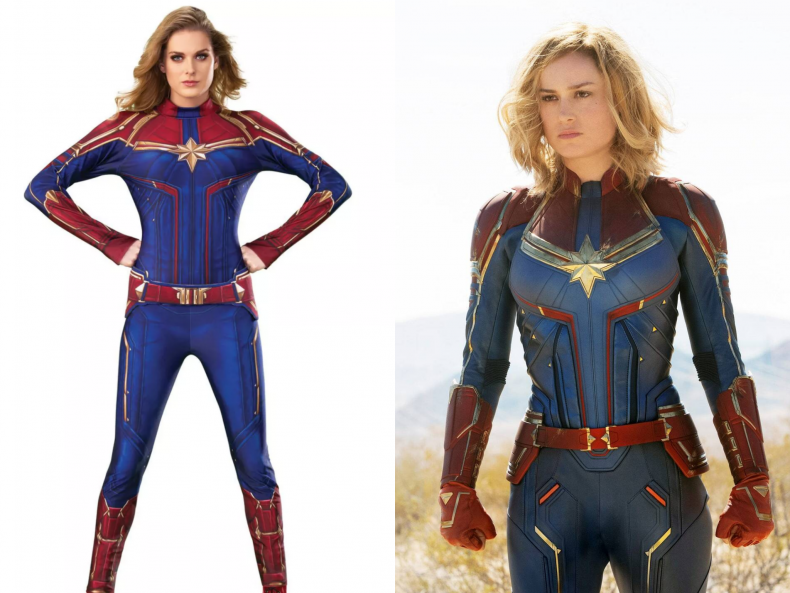 Brie Larson's character is the most elusive of the Marvel characters, but hopefully more will be discovered about her when she returns in her second standalone movie. Captain Marvel will also appear in The Marvels, alongside Ms. Marvel (Iman Vellani) and Monica Rambeau (Teyonah Parris).
Buy her outfit from Target
9. Ant-Man and the Wasp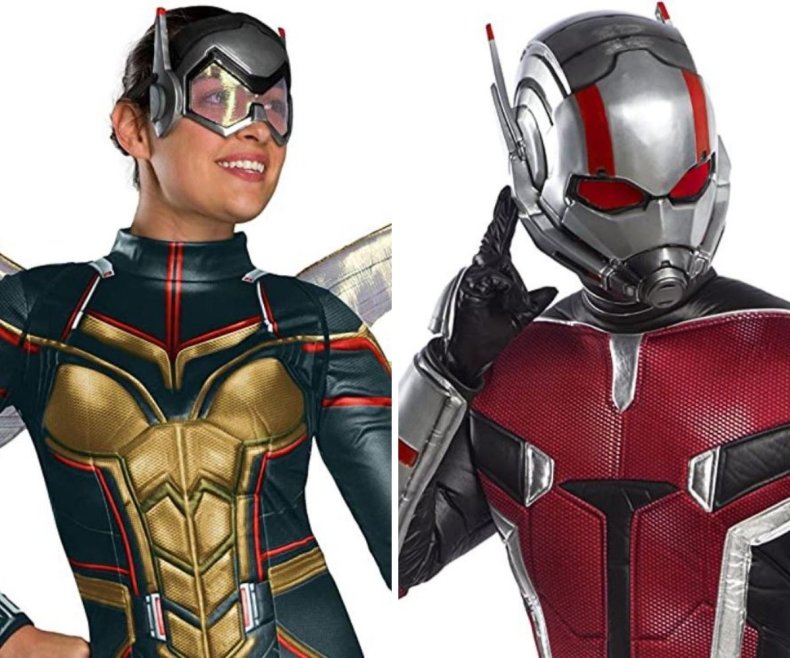 This is the ideal couples costume for those wanting a superhero edge. Ant-Man (Paul Rudd) famously tried to woo the Wasp (Michelle Pfeiffer) in the MCU, for them to eventually fall for one another. Of course, the original Ant-Man and the Wasp were married, as their second standalone film revealed.
Buy The Wasp and Ant-Man's outfits from Amazon
10. Black Panther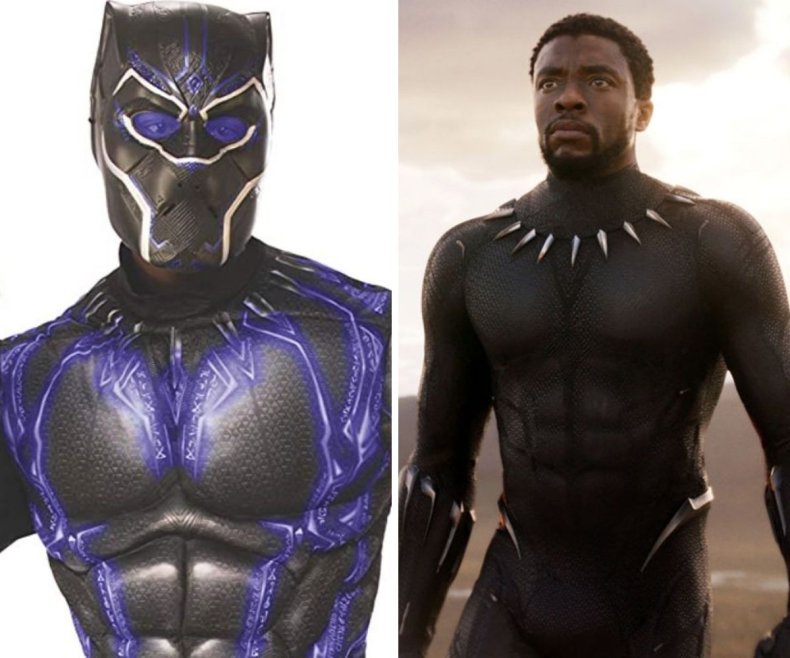 After actor Chadwick Boseman's death, it was revealed the titular character as we know it would not return in the upcoming movie, Black Panther: Wakanda Forever. However, his character is still iconic, and the movie became the first-ever MCU film to win an Oscar, taking home three in 2019.
Buy his outfit from Target
Newsweek may earn a commission from links on this page, but we only recommend products we back. We participate in various affiliate marketing programs, which means we may get paid commissions on editorially chosen products purchased through our links to retailer sites.