10 Amazing Movie Performances You Might Have Missed in 2021
2021 is nearly over, and the names who we will be talking about in this year's award season seem set in stone. As usual, it is the usual mix of genuinely remarkable performances (Olivia Colman in The Lost Daughter, Ariana DeBose in West Side Story), and actors who somehow talked themselves into the conversation through sheer force of will despite giving fairly bad performances
(By that, we mean Lady Gaga, whose own dialect coach told press "her accent is not exactly an Italian accent, it sounds more Russian.")
As ever, when the awards season coalesces around a small number of people, great performances get forgotten about. With that in mind, here are 10 performances that deserve our respect – and in a perfect world, might even deserve awards buzz of their own.
10 Underrated Film Performances From 2021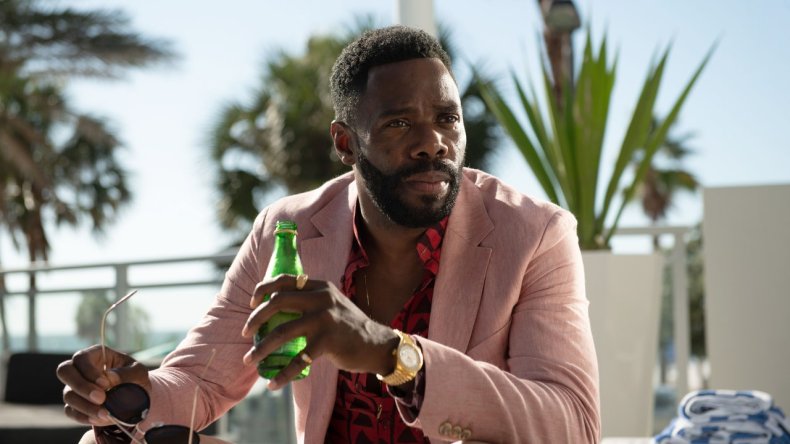 Colman Domingo, Zola
A film based on a Twitter thread sounds like an Emoji Movie-level bad idea, but Zola turns it into one of the best films of the year.
Central to this success is the fact that the movie has one of the finest villains of 2021 in Colman Domingo's X. When we first meet X, he is the fun but mysterious (we think) room-mate of Stefani (Riley Keough), a stripper who goes on a road trip with Zola (Taylour Paige) to dance in Tampa. As the films goes on and things go increasingly and horribly wrong, the slow reveal of X as a violent psychopath is terrifying.
Ann Dowd, Mass
Ann Dowd has rightly won many plaudits for her imperious role as Aunt Lydia in The Handmaid's Tale, but in Mass she proves she is equally masterful at being heartbreaking.
Mass focuses on two couples who meet in a church to discuss a school shooting where one family's child murdered the child of the other couple. Dowd plays Linda, the mother of the killer like a mirror image of Tilda Swinton's character in We Need to Talk About Kevin. This woman clearly loved her son, and cannot understand why he did the things he did. And Dowd expertly plays every single layer of that grief, confusion and anger.
Plus, just when you think the film is finally giving you a breather, she returns for one final scene that will break even the most heartless cinema-goers.
Jasna Đuričić, Quo Vadis, Aida
Another tough watch, Quo Vadis, Aida tells the story of the Srebrenica massacre, in which 8,000 Muslims were executed in Bosnia in 1995. The story is told via the story of Aida, a UN translator who is trying to find safety for her family as the forces of evil close in.
Serbian actor Jasna Đuričić plays Aida, and her increasing desperation as death closes in on the UN compound is a masterclass that acts as a perfect counterbalance to the anger the movie feels towards the UN for what it sees as that organisation's failures.
Virginie Efira, Benedetta
Paul Verhoeven (whose credits include Total Recall, Showgirls and Basic Instinct) is not a director we usually think of as an actor's director, but his European films have changed that. Carice Van Houten won plaudits for her work in Black Book, while Isabelle Huppert got her first Oscar nomination for Elle.
Virginie Efira should have followed her for Benedetta. The film is the story of the 17th century nun of the same name, who was in a lesbian relationship with a fellow novice while claiming that she kept having visions of Jesus.
Think Paul Verhoeven directing a lesbian nun movie, and you probably have a certain vision in your head, but the film goes deeper than that to explore all the ways that money and power corrupt the church. A big reason why the film is deeper than his earlier trash epics is down to Efira, who keeps us guessing the whole time about whether Benedetta is a true believer or a conwoman.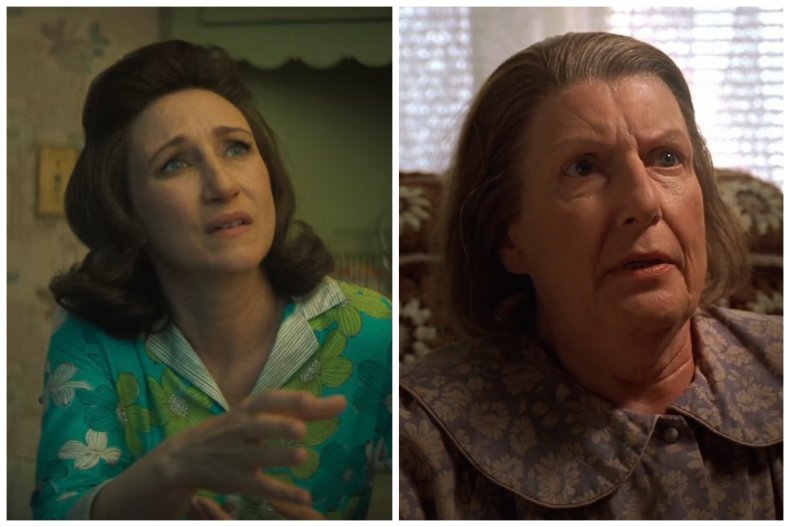 Vera Farmiga, The Many Saints of Newark
2021 has been a real year for female actors doing big performances in wigs and heavy accents. In fact, three of them have Golden Globe nominations right now: Lady Gaga for House of Gucci, Kristen Stewart for Spencer and Nicole Kidman in Being the Ricardos. And, if we are really honest with ourselves, none of them really got the accent right.
But you know who did? Vera Farmiga as Livia Soprano in The Sopranos prequel The Many Saints of Newark. Watching her in the film was like watching Nancy Marchand return – and who does not want to see Livia return to bust Tony's balls just one more time? If everyone had been on Farmiga's level, The Many Saints of Newark would have been one of the films of the year.
Rebecca Hall, The Night House
Released just as cinemas were re-opening, The Night House got lost among the stories of bigger films sinking or swimming at the box office. This is one of the great cinema shames of 2021, as Rebecca Hall gives what is perhaps the year's best performance in it.
In the movie, she plays Beth, a woman who seems to be being haunted by her husband after he died by suicide. So far so conventional, but what makes the performance so good is that Hall seems to be an actor without ego – she is totally willing to be an unlikable presence on screen if it fully conveys to us Beth's grief. She also makes being thrown around by something we cannot see look believable – something you could not always say about Elisabeth Moss in the similar Invisible Man.
While we are at it, Hall probably also deserves a Best Director nomination for Passing.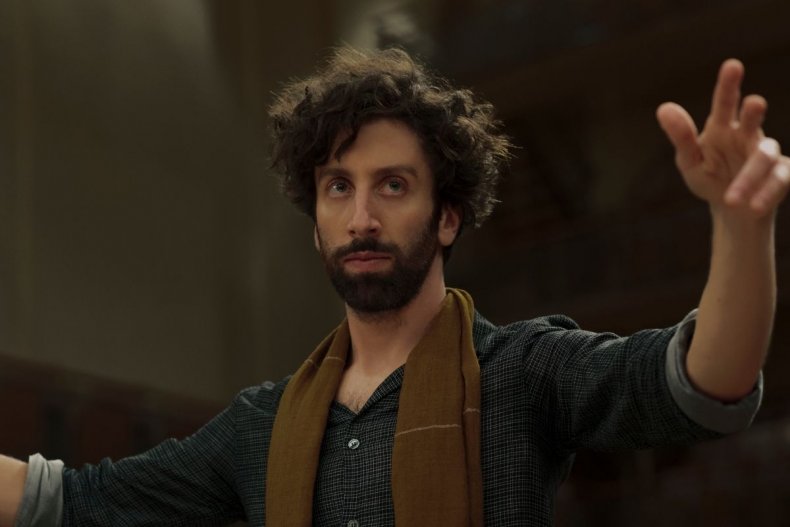 Simon Helberg, Annette
Was Simon Helberg wasted all those years that he was contracted to do The Big Bang Theory? His performance in Annette (and similar role in Florence Foster Jenkins a few years ago) seems to suggest he was.
In Leo Carax's bizarre love story, Helberg plays Marion Cotillard's accompanist, getting two of the best songs and really selling his unrequited love for the singer. It is very much a shame the film decides to drown him in an ornamental lake.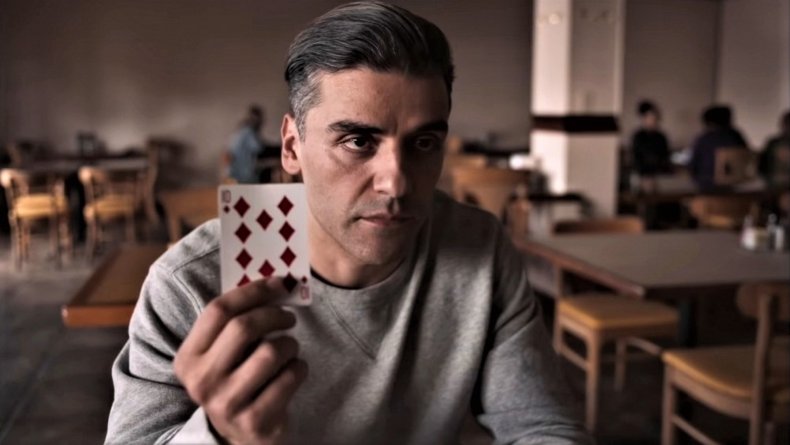 Oscar Isaac, The Card Counter
Generally, bodies like the Oscars and the Golden Globes award big performances. It makes sense – it is easy to know someone is acting when they are constantly tasked with giving big emotional monologues, ideally in some sort of new accent.
However, this means that performances of great subtlety pass the awards by. This is a great shame, as Oscar Isaac's work as a professional gambler emotionally scarred from his work at Abu Ghraib is the sort that gets missed, even though emotional repression is as hard to play believably as emotional expression.
In fact, it has generally been a great year for Oscar Isaac. Freed of the shackles of Star Wars, he has done great work in films (Card Counter, Dune) and on TV (Scenes from a Marriage).
Emilia Jones, CODA
A winner at Sundance this year, CODA is the story of a child of deaf parents who wants to become a singer. The film bagged Troy Kotsur a surprise (but deserved) Golden Globe nomination, and Marlee Matlin already has an Oscar. As such, we should also focus on the work Emilia Jones does as the eponymous Child of Deaf Adults.
Not only is the London-born Jones doing an American accent, but she is also singing live (in accent). She also learned American Sign Language for the role to such an extent that she was able to improvise with her fellow cast members.
Woody Norman, C'mon C'mon
In a year where so many actors had off accents, the work of 12-year-old Woody Norman is all the more remarkable. You would be almost convinced he was a native Californian if you did not know that his previously most famous role was in British period drama Poldark.
Not only does the British actor convincingly play American, but he also manages to totally hold his own against Joaquin Phoenix without ever falling into the annoying child tropes that even the best films can fall foul of (sorry, Marriage Story).