9 Times James Corden Ruined The Art of Cinema For Everyone
James Corden has become somewhat of an internet punching bag as of late, but it was not always this way.
Once upon a time, he was riding high in his native country as the co-writer of beloved sitcom Gavin & Stacey, and viewers generally found him charming in The History Boys and Doctor Who.
Not only that, he won a Tony in 2012 for his role in One Man, Two Guvnors—which some critics claimed to be one the funniest turns they had ever seen on stage. He was even in a Mike Leigh film, and Leigh is pretty fastidious about casting the best acting talent.
Then, slowly but surely, the wheels started to fall off the James Corden fan bus. The reasons seemed to be twofold. Firstly, that his name became associated with anything and everything all of a sudden, as if his nightly appearance on screens as a host of The Late Late Show was not enough. Secondly, a lot of the TV shows and movies he got involved with were (objectively) not very good—and what he was doing in them was even worse.
Still, Corden seemed desperate to prove to the world that he can sing and would take any musical role offered to him to prove it (perhaps this is a requirement for talk show hosts, as Jimmy Fallon seems hellbent on showing off his singing impersonations at any given opportunity. Jimmy, if you're reading—we don't want to hear you; we just want to listen to Ariana Grande's rendition of Celine Dion!).
Corden's omnipresence in musicals has led to a petition in which fans are pleading with the makers of Wicked to not cast him in the film adaptation.
Here, we take look at nine times James Corden ruined the art of cinema for everyone.
1. The Prom
Among all the revelations about the Golden Globes this year, perhaps the most damning thing the Hollywood Foreign Press Association did was nominate Corden for Best Actor for his role as gay Broadway star Barry Glickman.
Quite simply, his mincing portrayal of a gay actor was borderline homophobic, especially when cast right alongside actual gay actor Andrew Rannells, who could have played the role better in his sleep.
As Newsweek wrote in their review of the film, Glickman was "a role that would feel stereotypical in an '80s sitcom and here feels offensive.
"After all, it is not like we have a shortage of actual gay actors who could give the role more pathos. Was Titus Burgess busy? Was Nathan Lane on holiday?"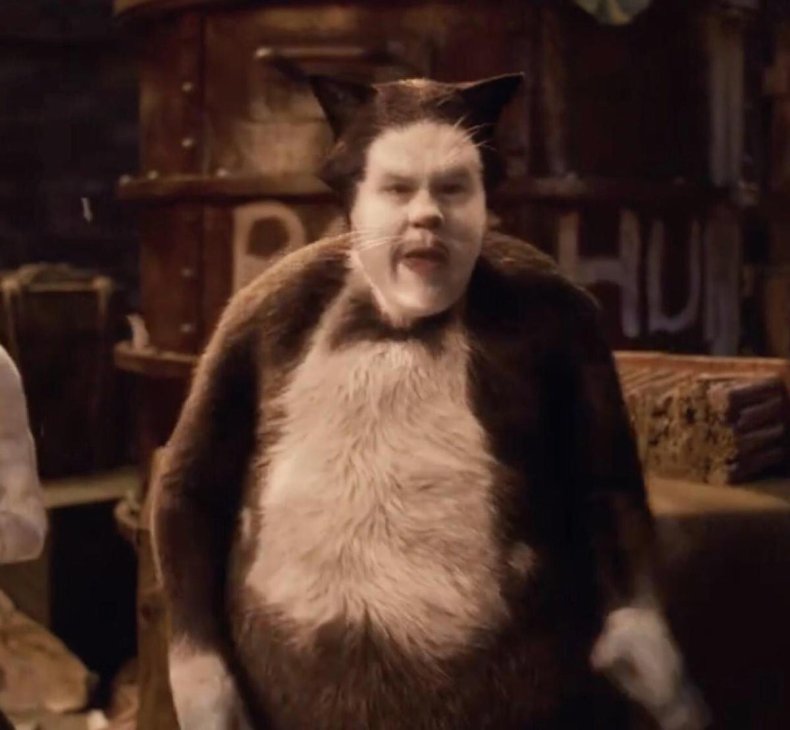 2. Cats
Look, Cats would have been a hot mess even without Corden's involvement, but he and Rebel Wilson pushed it to new, disgusting extremes that left many viewers gagging as if they had a hairball. You try and keep your lunch when Bustopher Jones laps at a bottle of champagne with his wet, pink human-cat tongue and keeps on singing.
N.B.: Wasn't it ridiculous when Andrew Lloyd Webber criticised the movie for ruining his musical, when the principal problem with Cats the movie was that it was based on Lloyd Webber's "masterpiece?"
3. Cinderella
Corden may have been in good (bad??) company in Cats, but he has to shoulder the entire blame for Amazon Prime Video's train wreck new version of Cinderella. He produced it, and reportedly the idea to do this modern reworking of the story was all his idea. And it was a bad one.
We didn't need yet another version Cinderella, and we certainly did not need one with condescending "girl boss" themes where villagers break into a playlist of songs seemingly chosen by Spotify's algorithm.
There's not even enough time to get into the whole flashmob thing...
4. Ocean's 8
Ocean's 8 was already a disappointing movie before Corden showed up. But when the film totally half-assed its central heist in order to include 30 minutes of James Corden's insurance investigator playing cat and mouse with Sandra Bullock's thief, that's when things truly took a turn for the diabolical.
If you've got more material for James Corden than you do for the goddess that is Cate Blanchett, don't you dare cast her in the first place.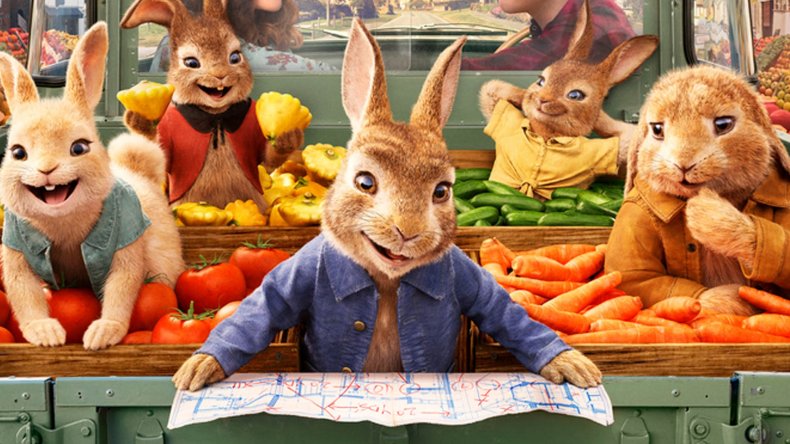 5. Peter Rabbit
Film critic Mark Kermode summed up this film when he re-christened it "Irritating Rabbit" on his podcast.
Playful obnoxiousness works well when you are a TV host (just ask all those celebrities who had to deal with Ellen pulling pranks on them over the years), but when you are voicing a character beloved to millions around the world, you might just want to tone it down a bit.
6. Lesbian Vampire Killers
Yes, James Corden really starred in a film called Lesbian Vampire Killers, in which he played a killer of lesbian vampires (not, as one reading of the title might suggest, a vampire killer who is a lesbian, thank goodness).
Considered by many to be among the worst British films ever made, it was made at the peak of the nation's "lad's mags" era, and has all the misogyny and homophobia (just in case you thought he was a one-time offender on that front) you might expect from that grotty time in U.K. journalism.
7. Yesterday
Yesterday is a pretty bad film in many ways, but at least Danny Boyle had the sense to cut Corden's cameo from the film.
The actor and Emmy winner filmed a scene in which Himesh Patel, the only man who can remember the songs of The Beatles, appears on his show.
Had they kept the scene in, Beatles fans may have had no other choice but to take Maxwell's Silver Hammer to whatever screen they were watching the movie on.
8. The Emoji Movie
Lest we forget, Corden was also in The Emoji Movie, another notably bad film (the 52nd worst ever made, per IMDB) that he somehow manages to be the worst thing in—his Hi-5 is more of a facepalm.
9. Superintelligence
There could have been something engagingly self-deprecating in James Corden's role in this Melissa McCarthy movie. After all, McCarthy's character is portrayed as what Indiewire called "the most basic woman on Earth."
So the fact that the AI she befriends talks with the voice of her favorite celebrity (Corden) could have been seen as the actor admitting he sometimes plays to the lowest common denominator.
However, the film never makes that connection, so instead the implication is "of course I'm her favorite celebrity! I'm James Corden." (Oh, and in case you're wondering, yes, there is a very bad Carpool Karaoke joke).