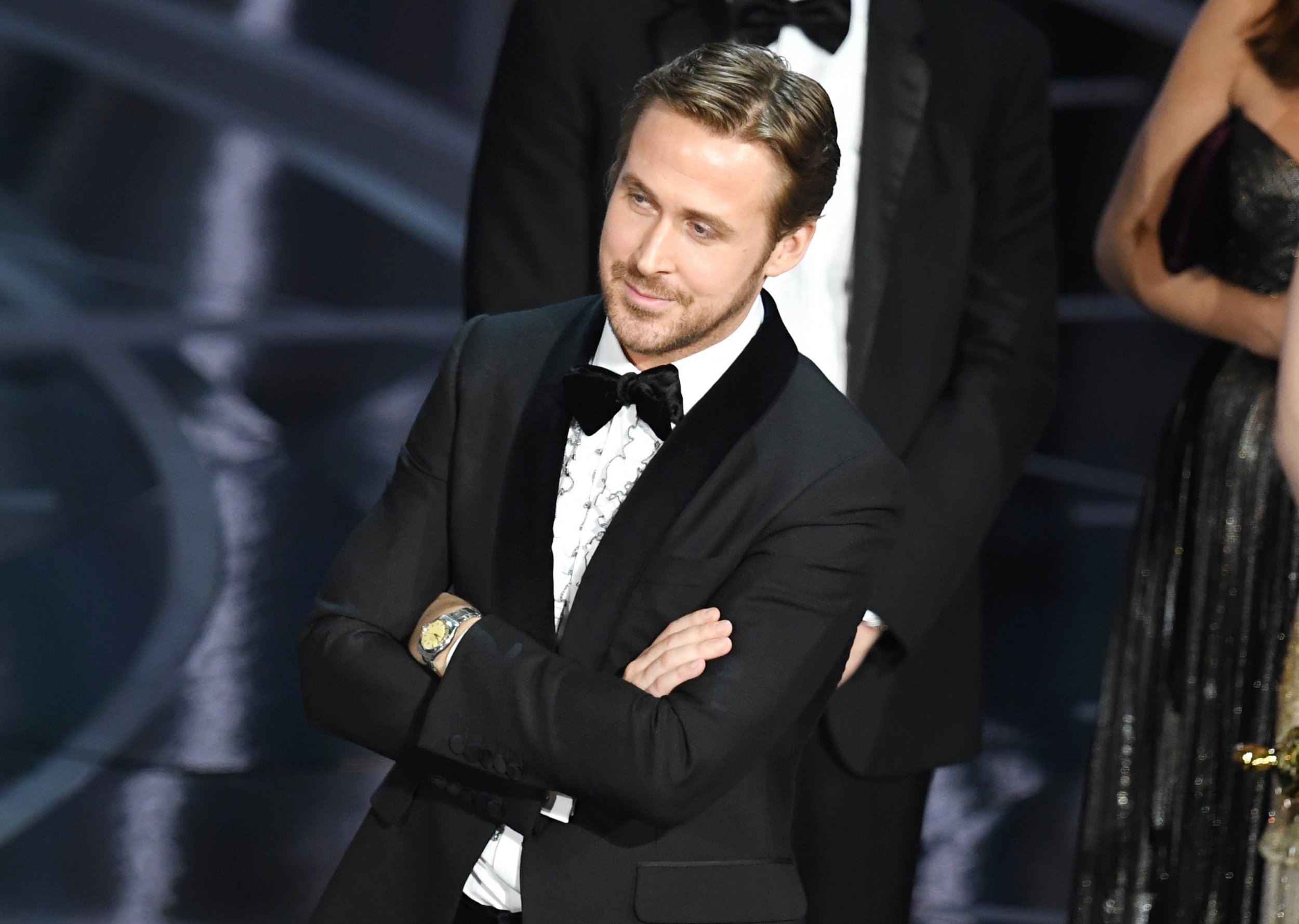 There was confusion and disbelief at the Oscars when actor Warren Beatty mistakenly announced La La Land as the winner of the night's top prize. The winner was, in fact, Moonlight. Perhaps next year's Academy Awards should have a category for best reaction to Sunday's best picture blunder—Hollywood reacted to the snafu with sass.
Plenty of stars made the connection between the Oscars and another vote count that was highly divisive. People made light of the blunder, comparing it to what they wished had happened after the the U.S. presidential election.
Some also likened the incident to a similar moment in 2015 when Steve Harvey announced the wrong winner of the Miss Universe competition.
Even Moonlight director Barry Jenkins had to make sure his eyes weren't being deceived:
M. Night Shyamalan a writer-director known for his twists (the brains behind The Sixth Sense, The Village and Split), had one of the funniest quips of the night:
Game show host Billy Eichner made a joke with more than a kernel of truth, when he asked anyone from the "In Memoriam" section whether they were still alive:
In another error on the night, the image of late costume designer Janet Patterson appeared incorrect—instead the reel used a picture of an Australian film producer, Jan Chapman, who said in a statement that she is "alive and well."
In the end, Ryan Gosling's face said more than words about the shambolic night: