Oscars Accounting Firm Apologizes for Best Picture Mix-up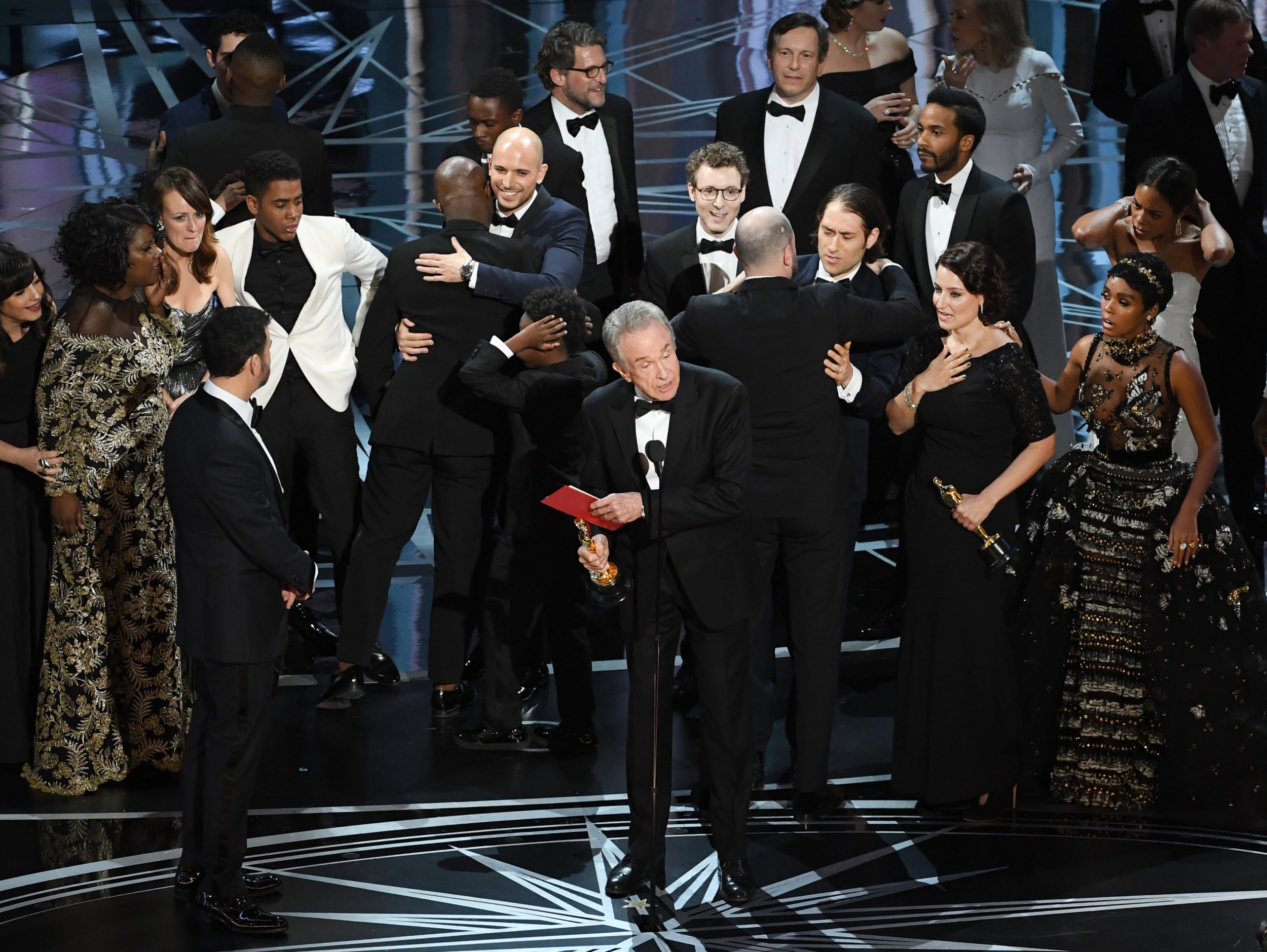 And the Oscar goes to… well, not La La Land evidently.
Sunday's Academy Awards were marred by controversy when actor Warren Beatty announced the wrong film as the winner of the best picture Oscar.
La La Land was initially named the victor, but the winner was in fact Moonlight.
Beatty blamed the gaffe on receiving the wrong envelope to read from. He had been given a duplicate of the envelope containing the winner of best actress, which was won earlier in the evening by Emma Stone.
In a statement issued by the Academy of Motion Picture Arts and Sciences (AMPAS), Oscars accounting firm PricewaterhouseCoopers (PwC)—which is responsible for counting the votes and guarding the envelopes—apologized for the production error.
"We sincerely apologize to Moonlight, La La Land, Warren Beatty, Faye Dunaway, and Oscar viewers for the error that was made during the award announcement for best picture," PwC said.
"The presenters had mistakenly been given the wrong category envelope and when discovered, was immediately corrected. We are currently investigating how this could have happened, and deeply regret that this occurred.
"We appreciate the grace with which the nominees, the Academy, ABC, and Jimmy Kimmel handled the situation."
The reason Beatty had a best actress envelope, even though it had already been handed out? There are two of every announcement envelope that are kept on either side of the stage.
Stone later noted in the media room that she kept hold of the citation that Leonardo DiCaprio read from when he announced her as best actress. The duplicate, however, was accidentally handed over to Beatty.