Beto O'Rourke Congratulates the Eight Republicans Who Voted for Universal Background Checks Bill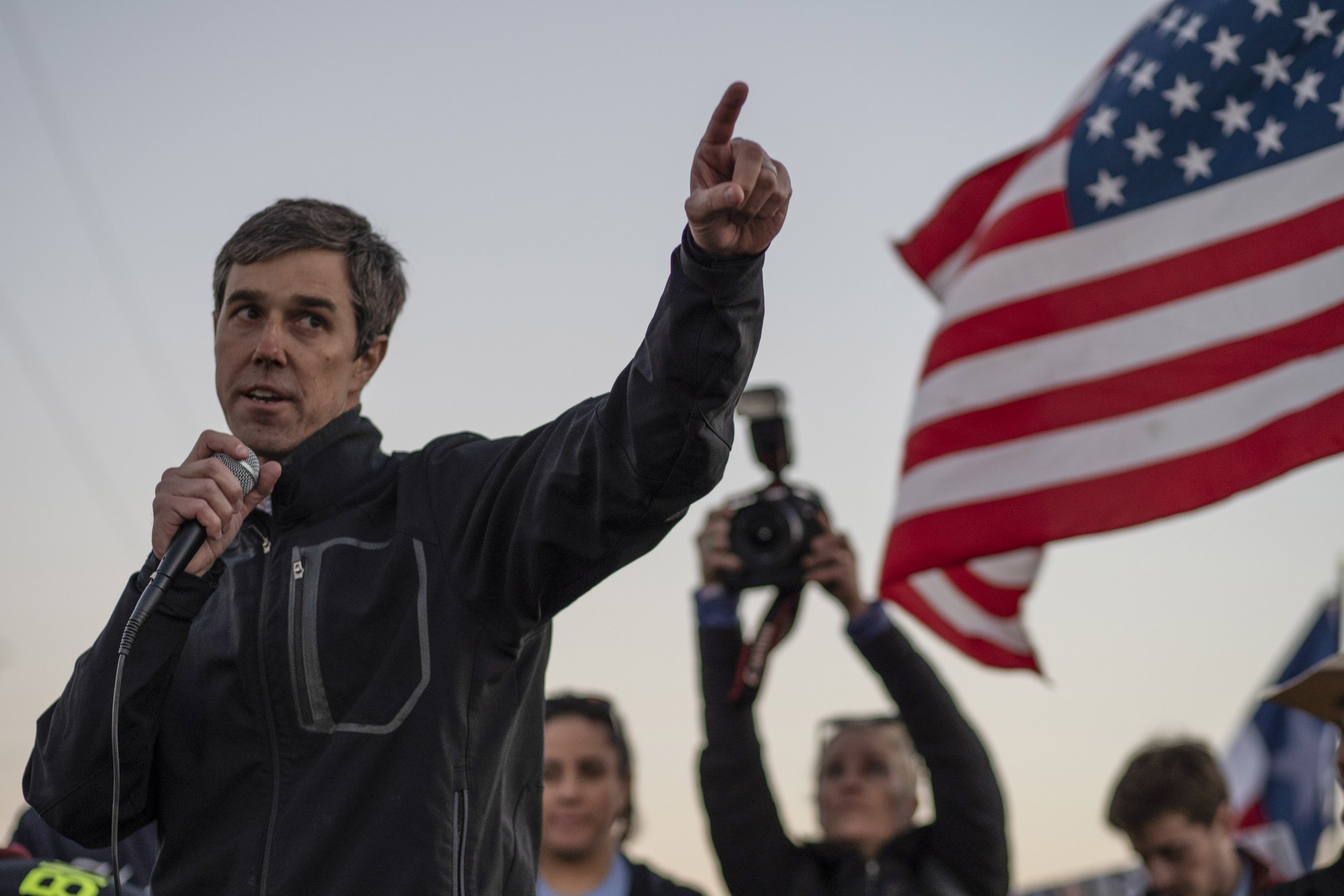 Beto O'Rourke congratulated the Democrat-controlled U.S. House of Representatives for passing a significant gun control bill on Wednesday, making a point of including the handful of Republicans who backed it in his praise.
The former Texas congressman and potential 2020 Democratic presidential candidate, who supports gun-law reform, hailed the passage of the bill on Twitter.
"To the members of Congress who voted to pass gun safety legislation today (including 8 Republicans): bien hecho!" O'Rourke wrote. "Super proud of El Paso for starting a chapter of @MomsDemand on the same day. We thank you for making this progress possible!"
Moms Demand Action for Gun Sense in America is a campaign to strengthen gun-safety laws in the country.
The House passed H.R.8, called the Bipartisan Background Checks Act of 2019, by 240 to 190. The bill, which now heads to the Republican-controlled Senate, where it will likely die, would require a background check for every gun sale.
Licensed gun dealers are currently required by law to run background checks on people buying weapons. But private sellers are not obliged to run any checks, which the new bill requires.
Representative Mike Thompson, a California Democrat and chairman of the House Gun Violence Prevention Task Force, introduced the bill.
"Finally. Finally, we have done more than thoughts and prayers. Finally, we have taken a vote to expand background checks and help save lives," Thompson said in a statement after the House passed the bill.
"As I stood on the floor watching today's vote, I thought of the many survivors, their families and advocates who've worked tirelessly on this over the years. Finally, we took action in their honor.
"For six long years, we worked on this issue, and the previous majority would not even let us have a hearing, let alone a vote to expand background checks. Today is a new day and the show of support on both sides of the aisle for this important legislation is humbling.
"Today, we pause to mark our progress. Tomorrow, we get back to work—to press the Senate to take action on this bill and to do all we can to help prevent gun violence."
After President Donald Trump recently declared a national emergency over his border wall, House Speaker Nancy Pelosi, a California Democrat, said he should declare one over gun violence instead.
"Want to talk about a national emergency? Let's talk about today, the one-year anniversary of another manifestation of the epidemic of gun violence in America," Pelosi said at a press conference on February 14, referring to the 2018 Parkland school shooting, which left 17 dead.
"That's a national emergency. Why don't you declare that emergency, Mr. President? I wish you would."