Beto O'Rourke's Chances of Beating Abbott With 5 Months to Election: Polls
Texas Democratic gubernatorial candidate Beto O'Rourke still appears to be facing an uphill battle against GOP Governor Greg Abbott with five months until the November 8 election.
O'Rourke, a former congressman for Texas' 16th District, aims to flip the state blue in the race. But the last time Texas elected a Democrat to go to the governor's mansion in Austin was more than three decades ago, in 1990. Similarly, the state, which is the nation's second largest by population, last voted for a Democratic presidential candidate in 1976.
O'Rourke first gained national prominence in 2018 when he challenged GOP Senator Ted Cruz. The Democrat lost with a relatively narrow margin of 2.6 points. He then ran for president in 2020, but his campaign never gained significant traction with voters in a crowded field of Democrats vying for their party's nomination, which President Joe Biden won.
Recent polls show that Abbott remains favored to win reelection. The current Real Clear Politics average of Texas polls puts the governor in the lead by about 6.7 percent.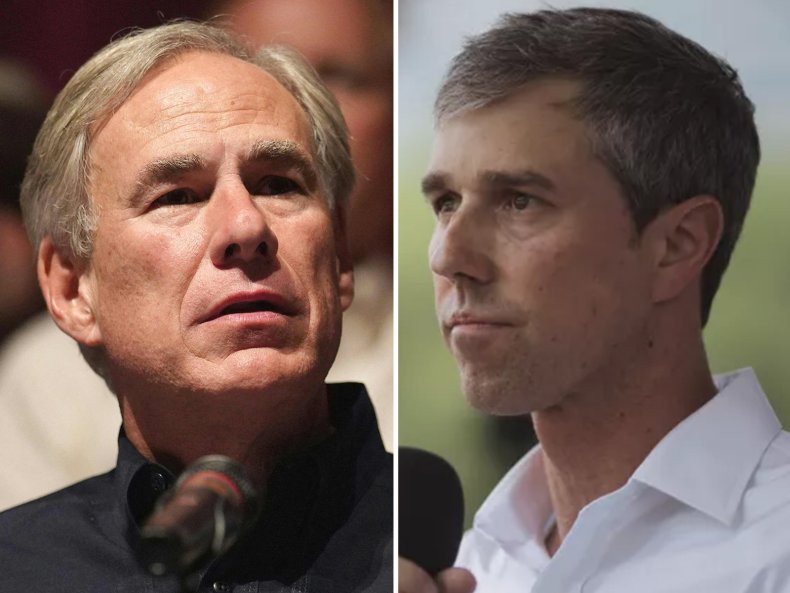 A poll conducted from May 2 to 10 by The Dallas Morning News found Abbott was ahead by 7 points. The governor had the support of 46 percent of registered Texan voters, compared with just 39 percent who backed O'Rourke. Over 1,200 voters were included in the survey, and the margin of error was plus or minus 3.1 percent.
An April poll showed O'Rourke trailing by double digits. That survey, carried out by the University of Texas, showed the Democrat with 37 percent support from registered voters. Meanwhile, Abbott led by 11 points, at 48 percent. The poll surveyed 1,200 registered voters in the state, with a margin of error of plus or minus 2.8 percent.
The most favorable poll for O'Rourke was carried out in March by Texas Lyceum. That survey showed the Democrat down by only 2 points. The former congressman was backed by 40 percent of respondents, and the governor was supported by 42 percent. That survey included 926 registered voters and had a margin of error of plus or minus 3.2 percent.
Tracking poll data by the Texas Politics Project at the University of Texas at Austin showed that 47 percent of Texans approved of Abbott as of April. That was an increase from 44 percent in February. The governor's approval rating has fluctuated throughout his time in office, ranging from a low of 41 percent to a peak high of 56 percent.
O'Rourke still has five months to convince Texas voters that he would be a better alternative to the governor. But current polling data and recent historical precedents show that the Democratic contender has a tough challenge ahead.