Bette Midler has said that Donald Trump "got away with murder" after the former president was acquitted following his second impeachment trial.
The fervent anti-Trump actress is famous for using her platform to denounce Trump and the GOP and has been commenting extensively on the impeachment trial in light of the attack on the U.S. Capitol on January 6 in Washington D.C.
"He got away with murder," the Hocus Pocus actress tweeted. "Let that sink in."
Charged with inciting the Capitol insurrection, during the week-long unprecedented second impeachment trial, Trump was acquitted on Saturday, as the guilty votes did not meet the required Senate supermajority of 67 to convict the former president.
A total of 57 senators voted to convict Trump, 10 short of the super-majority needed to pass the motion.
It appears as though Midler is referring to Brian Sicknick, the Capitol police officer who died in the violence when suggesting that Trump got away with murder.
President Joe Biden released a statement following the acquittal that opened with a mention of Officer Sicknick.
"It was nearly two weeks ago that Jill and I paid our respects to Capitol Police officer Brian Sicknick, who laid in honor in the Rotunda after losing his life protecting the Capitol from a riotous, violent mob on January 6, 2021," the statement read.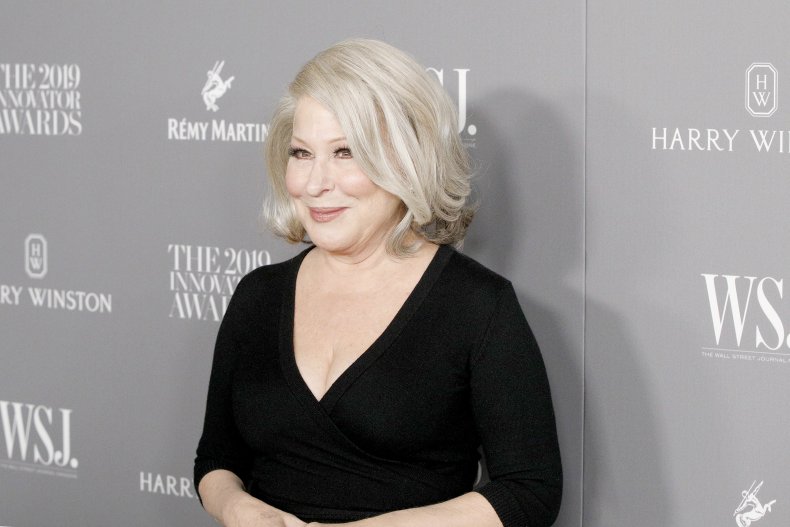 "Tonight, I am thinking about those who bravely stood guard that January day. I'm thinking about all those who lost their lives, all those whose lives were threatened, and all those who are still today living with terror they lived through that day. And I'm thinking of those who demonstrated the courage to protect the integrity of our democracy—Democrats and Republicans, election officials and judges, elected representatives and poll workers—before and after the election."
Officer Sicknick was among five people who died due to the violence on January 6—Ashli Babbitt, Benjamin Phillips, Kevin Greeson and Rosanne Boyland also lost their lives.
Midler previously paid tribute to Officer Sicknick during his funeral earlier this month.
"Hard to believe this happened in our country, and in front of our eyes," she tweeted at the time. "Never forget."
In a statement released following the Senate vote, Trump seemed to suggest he may attempt to run for another term in the White House. "Our historic, patriotic and beautiful movement to Make America Great Again has only just begun," the statement released by his office said.
"In the months ahead I have much to share with you, and I look forward to continuing our incredible journey together to achieve American greatness for all of our people. There has never been anything like it!"