Beyoncé Elates Fans by Teasing New 'Renaissance' Release
Beyoncé has elated fans with the announcement that she is set to release a new project this summer, following much speculation.
The singing superstar has revealed in understated fashion that she will be releasing a new project titled Renaissance, which is landing on July 29.
A tweet was shared on the verified Twitter account of music streaming service Tidal in the early hours of Thursday morning.
"Beyoncé. RENAISSANCE. July 29," read a caption, alongside a text image that indicated the project will be "act i" of Renaissance—suggesting there could be other parts to come under the banner.
The homepage of her website also shares the three-word announcement of the anticipated first act of the project, while the bio sections of her social media accounts have been updated to include the same words: "act i. RENAISSANCE. 7.29."
Other streaming platforms, including Spotify, Apple Music, and YouTube, also confirmed the news with an image reading: "act i, Renaissance."
Beyoncé has already sparked speculation that she had a new project on the way when she removed her profile picture from her various social media accounts.
The anticipation was heightened when the star's mother, Tina Knowles, shared an Instagram post last week.
Posting footage of her famous daughter singing live, Knowles wrote: "I miss your singing."
While it has not been specified what Renaissance will be, Beyoncé's fans took to Twitter in droves to speculate that it will be the star's seventh studio album. Complex has also reported that the project will be a 16-track album.
Despite the late-night announcement, legions of Beyoncé fans took to Twitter to express their excitement about the upcoming project.
"We made it through the Beyoncé drought," one fan tweeted.
Beyoncé has become adept at surprising her fans with over the years. Back in December 2013, she released her self-titled album overnight without any warning.
Her last full-length studio album, Lemonade, was released in 2016.
She did, however, treat fans to music two years later, when she teamed up with her husband Jay-Z to record the 2018 track "Everything Is Love."
In November 2021, she released "Be Alive," which appears on the soundtrack for the biopic King Richard, starring Will Smith.
The mother of three previously revealed that she spent a lot of time working on music during the pandemic.
"With all the isolation and injustice over the past year, I think we are all ready to escape, travel, love, and laugh again," she told Harper's Bazaar in August 2021.
"I feel a renaissance emerging, and I want to be part of nurturing that escape in any way possible. I've been in the studio for a year and a half.
"Sometimes it takes a year for me to personally search through thousands of sounds to find just the right kick or snare. One chorus can have up to 200 stacked harmonies.
"Still, there's nothing like the amount of love, passion, and healing that I feel in the recording studio. After 31 years, it feels just as exciting as it did when I was nine years old. Yes, the music is coming!"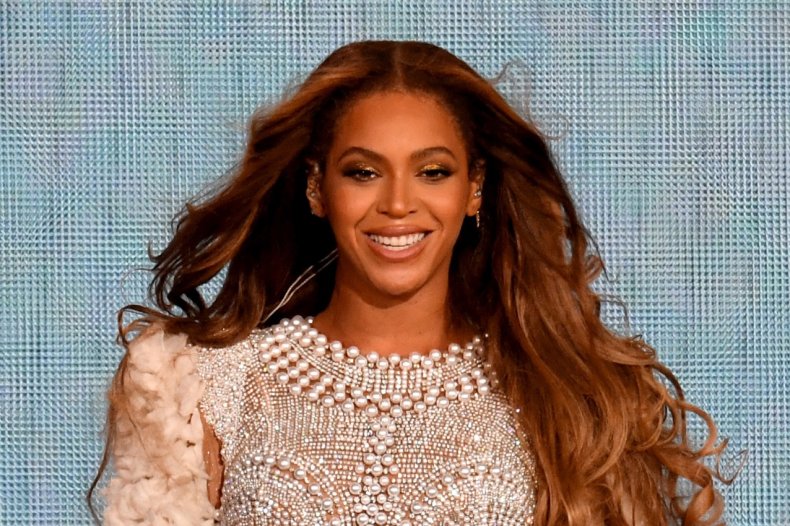 Update 06/16/22, 3:46 a.m. ET: This article was updated with additional information.