Beyoncé Dedicates Song to Jay Z, Pays Tribute to Prince on 'Formation' World Tour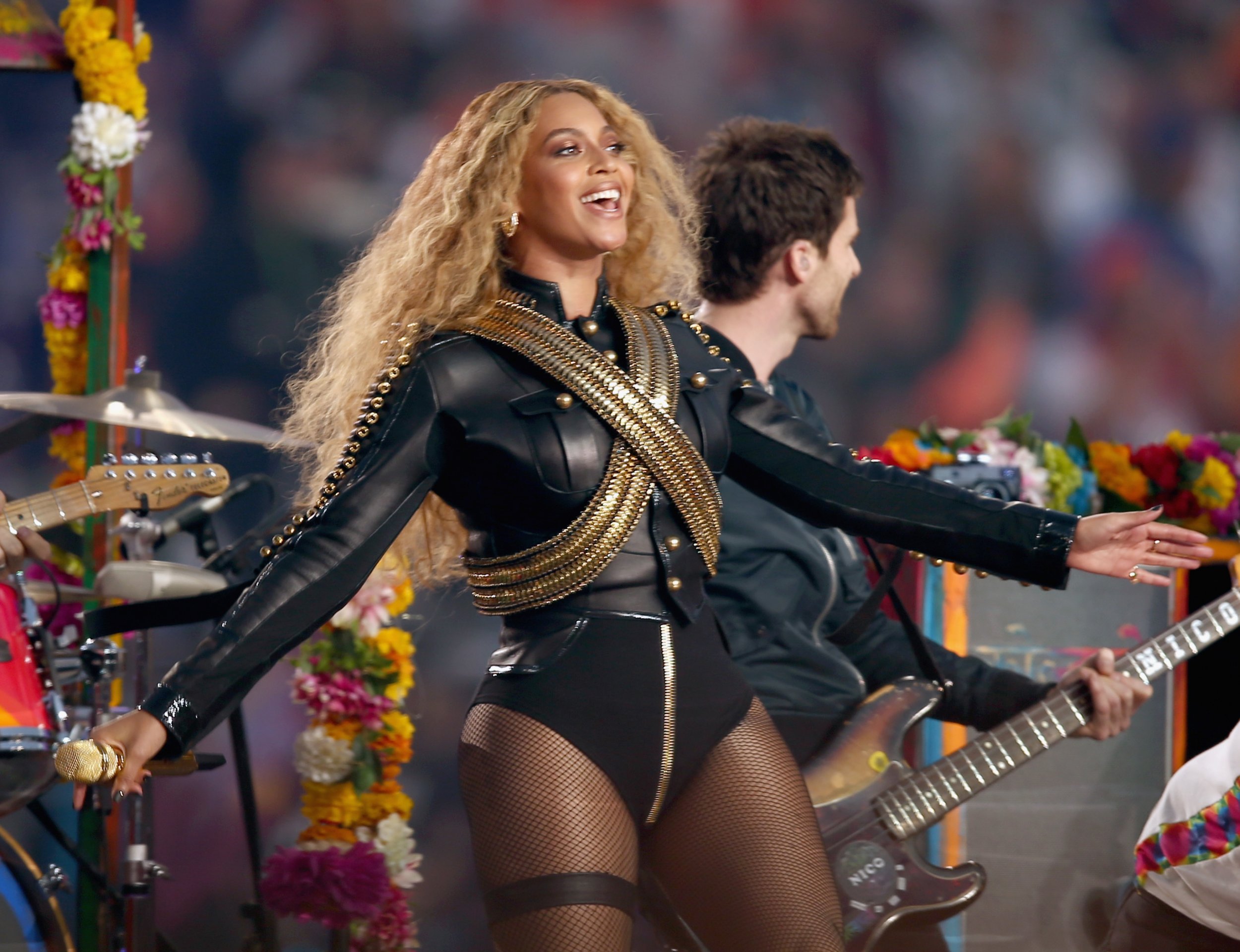 Just days after releasing her sixth studio album Lemonade—and sparking speculation about the state of her marriage in the process—Beyoncé created additional intrigue around her eight-year union with Jay Z on the first stop of her Formation World Tour on Wednesday night.
The star kicked off her three-month jaunt in Miami, Florida, where she dedicated her hit 2008 ballad "Halo" to husband Jay, telling the audience: "I want to dedicate this song to my family. Thank you guys for supporting me. I wanna dedicate this song to my beautiful husband. I love you so much."
She added: "Blue, I love you so much," referring to the couple's 4-year-old daughter Blue Ivy.
The shout-out could be seen as Beyoncé's way of assuring fans that all is well in her marriage, despite lyrics alluding to infidelity on her emotionally charged new album. One song, "Don't Hurt Yourself," sees the singer warn: "If you try this shit again, you gon' lose your wife."
Since Lemonade 's release on Saturday, the star's loyal Beyhive has been fervently trying to decipher the identity of "Becky with the good hair," whom she sings about on another track, "Sorry." Several of Jay's female associates, including fashion designer Rachel Roy and one-time protégée Rita Ora, were forced to deny affairs with the rapper after being targeted by vicious messages on social media.
The "Single Ladies" hitmaker also took a moment to pay a poignant tribute to superstar Prince, whose death last week cast a shadow over the entertainment industry. Beyoncé—who famously performed with the late singer at the 2004 Grammy Awards—played a short clip of Prince's "Purple Rain" and said: "Thank you, Prince, for your beautiful music."
Watch below:
Wednesday's concert marks the first time Beyoncé has performed songs from Lemonade live, including "Hold Up," "Sorry" and the Kendrick Lamar-assisted "Freedom." She also weaved in past hits including "Drunk in Love" and "Me, Myself and I," as well as songs from her Destiny's Child days, such as "Survivor."
In its review of the concert, Billboard said the star "brought her show back to basics," focusing more on her vocals, dancing and setlist than theatrics. The Guardian gave the first night of the tour five stars, hailing it as a "defiant, victorious and glorious" show.
Beyoncé also had an emphatic statement for her detractors, selling T-shirts branded "Boycott Beyoncé" at the merchandise stand.
See some of the highlights from the Formation World Tour below:
"Halo"
"Freedom"
"Formation"
"Crazy in Love"