Beyoncé Poses with Her Father After 'Lemonade' Hinted At Family Heartbreak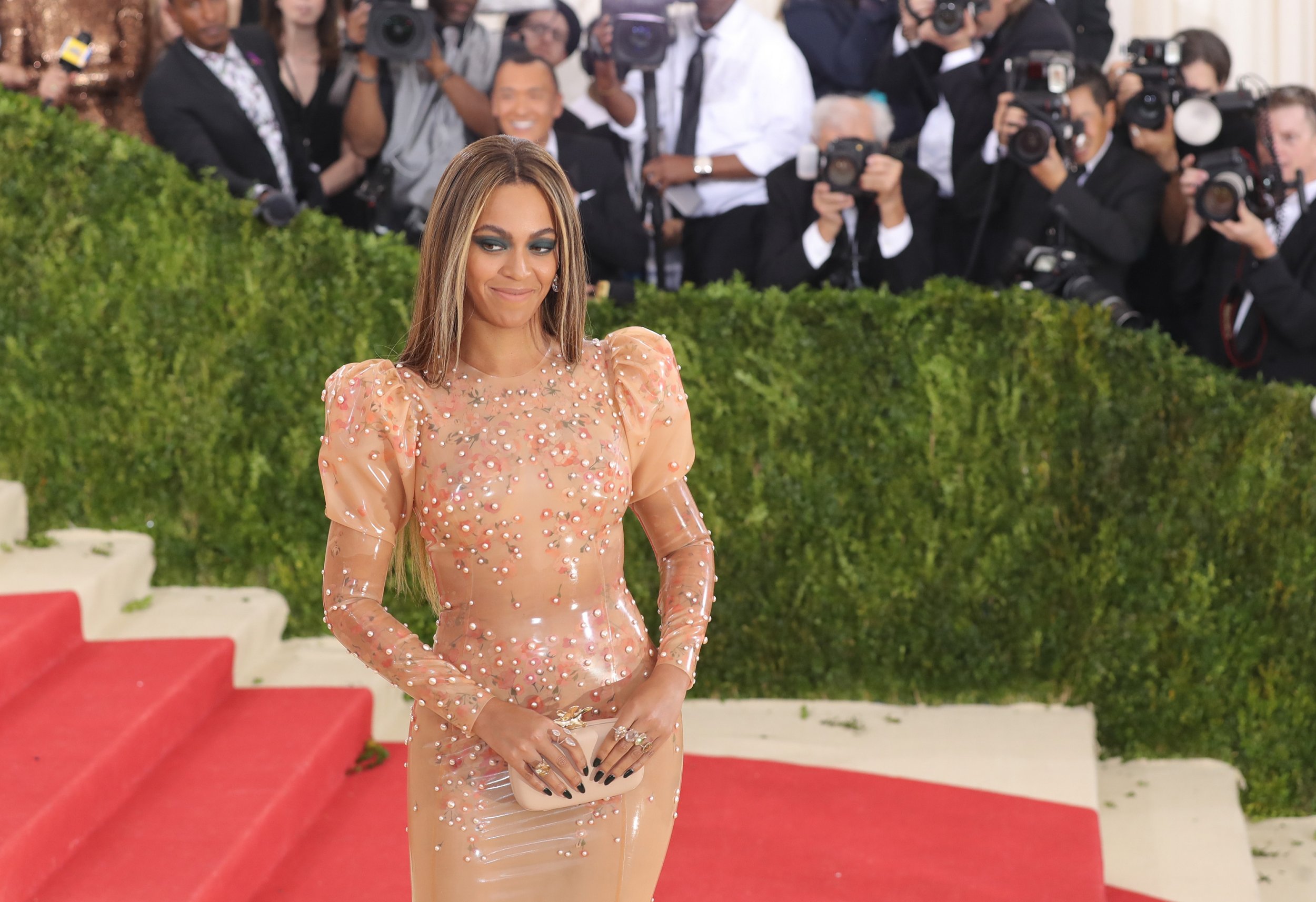 Beyoncé 's new visual album Lemonade sparked many theories among her loyal fans, known as the Beyhive: were the suggestive lyrics of infidelity about her and husband Jay Z? Or could they even refer to her parents, Mathew Knowles and Tina Lawson, who divorced in 2011?
Sensitive subject matter aside, the Knowles clan held a happy family reunion backstage at the singer's Formation World Tour in her hometown of Houston, Texas, recently.
The pop queen's mother posted an Instagram picture taken earlier in May of ex-husband and their superstar daughter—both with beaming smiles on their faces. She captioned it: "proud dad."
Lawson also shared a picture of Knowles with his other daughter, Solange, and grandson Julez.
Beyoncé's latest opus, exploring themes of betrayal and adultery, sparked speculation about her own marriage to rapper Jay Z. But it also alludes to her parents' marriage that famously ended in 2011 amid allegations Knowles fathered a secret love child with another woman. A paternity test later proved Knowles as the father. (Beyoncé severed all business ties with her father, who had managed her from the start of her career, that same year.)
On Lemonade 's accompanying hour-long visual component, Beyoncé quotes Somali-British poet Warsan Shire, reciting: "You remind me of my father, a magician ... able to exist in two places at once. In the tradition of men in my blood, you come home at 3 a.m. and lie to me. What are you hiding?"
Shortly after the film aired on HBO in April, Knowles addressed theories Lemonade was inspired by his marriage to Lawson, and not his daughter's own union.
"There's no way that we can get into the mind of Beyoncé. Only Beyoncé can answer who she specifically is talking to," he told SiriusXM's Make It Plain show. "I'd rather not get into speculation, so my answer is, I don't know. I can only speak of being a proud father. I think Beyoncé pushed the envelope of creativity on this HBO special."