Beyoncé 'Renaissance' Sample Guide: All The Songs Featured on the New Album
Beyoncé's new album is out now—and not everyone is happy with their music being sampled.
"Renaissance" features a track that samples Kelis's 2003 hit "Milkshake" – and Kelis has hit out at Beyoncé and the song's composers, The Neptunes.
"My mind is blown too because the level of disrespect and utter ignorance of all 3 parties involved is astounding," she wrote. "I heard about this the same way everyone else did. Nothing is ever as it seems, some of the people in this business have no soul or integrity and they have everyone fooled."
Other people who have been sampled have had a more positive reaction to it. After Big Freedia appeared on "Break My Soul," the singer told Entertainment Tonight that she told Beyoncé: "I'm grateful for you calling me to be a part of this track and having me on it."
Robin S, who is sampled on the same song, told Good Morning Britain: "Thank you so much for giving me my flowers while I'm still alive. I'm honored and excited to see what else can happen."
The "Show Me Love" singer, however, added that, like Kelis, she did not hear about the sample until it appeared on the single. Like Kelis, she is not credited as a songwriter on her song.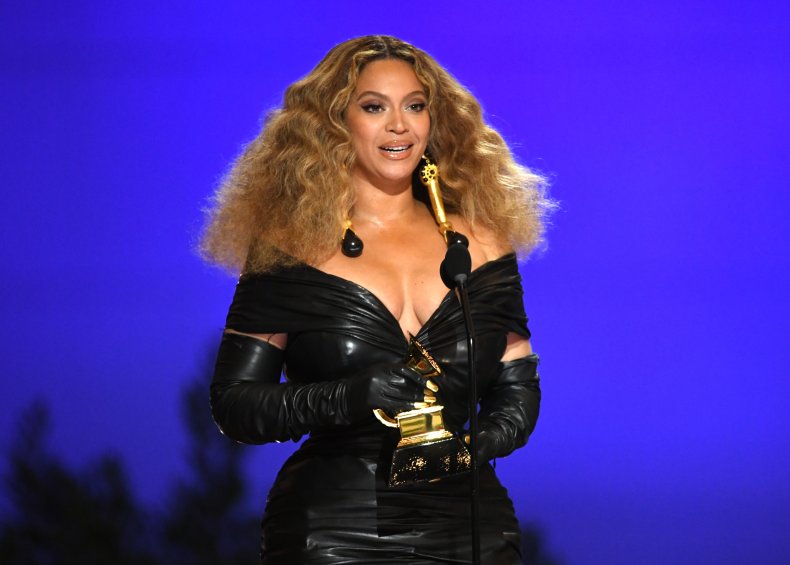 Among the most famous samples on the album are Donna Summer's "I Feel Love" (which appears on "Summer Renaissance") and Right Said Fred's "I'm Too Sexy." The latter was recently sampled on Drake's "Way 2 Sexy" and Taylor Swift's "Look What You Made Me Do." Interestingly "I'm Too Sexy" features a sample of Lyn Collins's "Think About It," which Beyoncé herself samples on the track "Church Girl."
Here's who else features on "Renaissance."
All the samples on Beyoncé's new album
Track 1: ​​"I'm That Girl" – Tommy Wright III & Princess Loko - "Street Sh*t"
Track 2: "Cozy" – Lidell Townsell & M.T.F - "Get With U" / TS Madison - "B**** I'm Black" (YouTube video) / Danube Dance feat. Kim Cooper - "Unique"
Track 3: "Alien Superstar" – Barbara Ann Teer - "Black Theater" / Right Said Fred - "I'm Too Sexy" / Foremost Poets - "Moonraker"
Track 4: "Cuff It" – ​​Teena Marie - "Ooh, La La La"
Track 5: "Energy" – Kelis - "Milkshake"
Track 6: "Break My Soul" – Big Freedia - "Explode" / Robin S - "Show Me Love"
Track 7: "Church Girl" – The Clark Sisters - "Center of Thy Will" / The Showboys - "Drag Rap" / Lyn Collins - "Think About It"
Track 14: "American Has a Problem" – Kilo Ali - "Cocaine (America Has A Problem)"
Track 15: "Pure/Honey" – Moi Renee - "Miss Honey" / Kevin Aviance - "C***y" / MikeQ feat. Kevin JZ Prodigy - "Feels Like"
Track 16: "Summer Renaissance" – Donna Summer - "I Feel Love"