30 One-Hit Wonder Pop Stars and Where They are Now
One-hit wonders, artists who only manage to have one big hit, have been a part of the Billboard charts ever since their inception. Though these artists only manage to have a brief moment on the charts, the legacy of their one hit can last much longer than that of artists who have multiple big songs. You'd be hard-pressed, for example, to find someone who did not know the dance to the "Macarena" even now, 25 years after Los Del Rio's sole hit took the world by storm.
Some artists are able to build entire careers around one hit, or have pivoted into songwriting and are secretly behind some of your favorite songs. For others, however, the disappointment of not getting the career they wanted or deserved takes a psychological toll, leading to rather tragic lives.
Here are 30 such stories of what happened to one-hit wonders—some positive, some negative, and all of which will get the earworms they stormed the charts with stuck in your head for days.
30 one-hit wonder pop stars and where they are now
4 Non Blondes - "What's Up"
Linda Perry's band may have had only one big hit of their own, but throughout the 2000s she was behind some of the biggest hits of the day, including Pink's "Get the Party Started," Christina Aguilera's "Beautiful" and Gwen Stefani's "What You Waiting For." She was also responsible for signing another U.S. one-hit wonder, James Blunt, and was inducted into the Songwriters Hall of Fame in 2015.
The Archies - "Sugar, Sugar"
As a virtual band (and the world's most successful fictional band until the Gorillaz in the 2000s), The Archies probably minded the least of anyone on this list about being a one-hit wonder.
The performers of the number one 1969 smash, meanwhile, continued to have careers in the music industry. Ron Dante became Barry Manilow's record producer, Jeff Barry wrote some of the most iconic songs of all time like "River Deep, Mountain High," "Da Doo Ron Ron" and "Christmas (Baby Please Come Home)," while Toni Wine sang backing vocals on Willie Nelson's "Always on My Mind."
As for the fictional band, that has had continued success in the pages of Archie Comics and in The CW's Riverdale.
Baauer - "Harlem Shake"
Nowadays, it feels as if a new song takes social media by storm and generates a million memes every week, but when DJ Baauer broke the internet with "Harlem Shake" in 2012, it felt completely new.
Though this viral success was not enough to generate a follow up hit, it has given Baauer (real ame Harry Bauer Rodrigues) a successful career as a producer (for Pusha T, G-Dragon and Rage Against thre Machine's Tom Morello) and as a remixer (for No Doubt, Gorillaz and alt-J).
Blind Melon - "No Rain"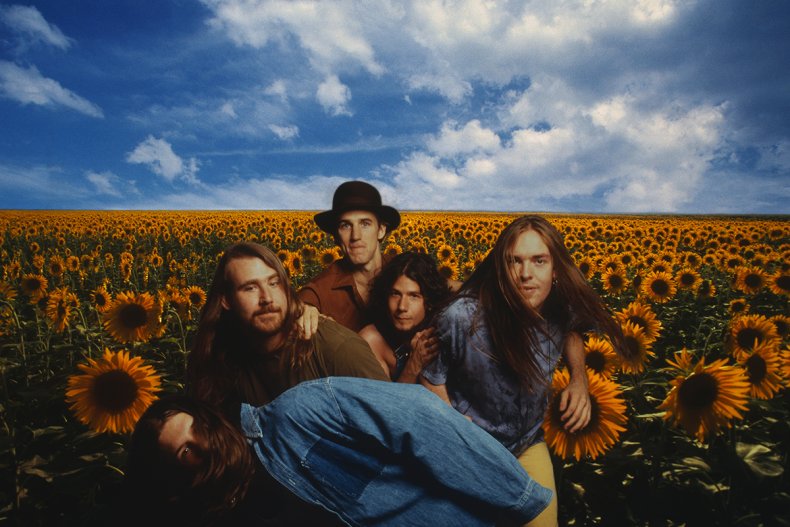 In a story '90s grunge fans may know well, Blind Melon lead singer Shannon Hoon's success was cut short. A friend of Gun n' Roses' Axl Rose, Hoon battled with drug and alcohol throughout the '90s. In 1995, he went to rehab prior to the birth of his daughter. However, a bad gig sent him on a drug binge that would lead to his death of a cocaine overdose.
Without him, the band continued for four more years, before reuniting a decade ago. A documentary about the singer's life, meanwhile, was released in 2020.
Bobby Shmurda - "Hot N****"
A number six hit in July 2014, Bobby Shmurda's career was ended before it really began when he was arrested in December 2014 for conspiracy to murder, weapons possession, and reckless endangerment.
Sentenced to seven years and denied parole, the rapper will be released from prison in December 2021.
Boris Pickett - "The Monster Mash"
Pickett's career was a master class in making a career out of one hit. His iconic Halloween song charted three times during his lifetime, and Pickett was in demand to perform the song (and spin-offs like "Monsters' Holiday" and "Monster Rap" way up to November 2006, just months before he died in April 2007 at 69 of leukemia.
In his New York Times obituary, it was noted that, in a spooky coincidence, his tour bus once broke down in a town named Frankenstein.
Cali Swag District - "Teach Me How to Dougie"
In the days before TikTok dance challenges, there was the "Dougie," the dance trend that pushed the rap foursome Cali Swag District into the Hot 100.
Any further success, however, was stymied by the death of two of the four members. Montae "M-Bone" Talbert was killed in a drive-by shooting just over a year after their hit at the age of 22, while Cahron "JayAre" died of sickle cell anemia in 2014 aged 25.
Chumbawumba - "Tubthumping"
Though communism remains a dirty word in the U.S., "Tubthumping" became an anthem in the country despite the band Chumbawamba identifying themselves anarchists and communists—if Antifa was a band, it would be the Chumbawumba.
Despite their short-lived success in the U.S., the band actually had a three-decade career, over which time they released over 15 albums, with their ever-changing lineup of political songs often tackling topics like Marxsm, anti-facism and gay liberation.
Since this breakup, a number of the band's members have started to work in the theatre. Speaking about the song's success in a 2017 interview, band member Alice Nutter said: "I found America strange, going from radical politics to finding myself at radio stations at 7 in the morning. You've got to be polite. I met a lot of DJs with ponytails. I enjoyed the surreal novelty of it, but I thought, "I don't want to spend the rest of my life doing this.'"
Daniel Powter - "Bad Day"
After his brief touch of U.S. fame in 2005, Candian artist Powter had continued success in Japan, where he had numerous more hit singles and ahit second album. The singer, however, still lives in L.A where he has three children.
In recent years, Powter has opened up about his drug and alcohol issues related to being sexually abused by a female babysitter as a child.
Del Shannon - "Runaway"
A number one hit in 1961, Shannon's single was once voted one of the top 500 songs ever by Rolling Stone. A follow-up, however, alluded him, especially once the world fell into the grips of Beatlemania. He became a producer and was planning a comeback with Tom Petty's band the Heartbreakers when he died by suicide in 1990. His death led to a major court case that was one of the first to bring attention to the link between some anti-depressants and suicide.
Devo - "Whip It"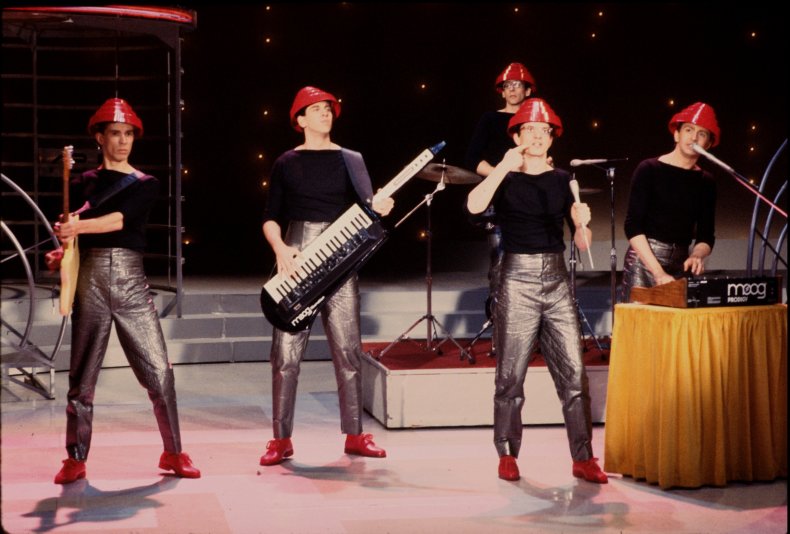 Devo may be considered one of the most seminal bands of the post-punk era, but the band only managed one major hit in 1980 with "Whip It."
If you are a TV, film or video game fan, however, you have almost certainly heard some of lead singer Mark Mothersbaugh's other music. Among his 225-plus credits as a composer are The Lego Movie, The Royal Tenenbaums, the Crash Bandicoot games, Rugrats and Dawson's Creek.
Eiffel 65 - "Blue (Da Ba Dee)"
Despite having only one hit in the U.S. (the highest-charting song ever released by an Italianband), the Europop group had a number one hit in their native Italy as recently as April 2020.
In the '00s, they had a mildly successful career remixing other U.S. one hit wonders like The Bloodhound Gang and S Club 7. They split up in 2005 only to reunite in 2010.
Falco - "Rock Me Amadeus"
One of only seven non-English language songs to top the Billboard Hot 100 (and the only one in German), the Austrian artist became known for his rock star diva behaviour, with even his manager calling him "an extremely difficult artist" and watching as he became addicted to alcohol and cocaine.
In 1998, the artist was killed when his car collided with a bus in the Dominican Republic just as the artist was planning a comeback.
Fountains of Wayne - "Stacy's Mom"
Fountains of Wayne may have had only the one hit, but bassist Adam Schlesinger had a hugely successful career as a composer, being nominated for all the 'EGOT' awards (Emmy, Grammy, Oscar, Tony), and winning three Emmys and a Grammy. Among his most famous work were the theme song for Tom Hanks movie That Thing You Do!, music for Sesame Street and Crazy Ex-Girlfriend and the "It's Not Just for Gays Anymore" song from the 2011 Tonys.
In 2020, however, Schlesinger became one of the over 450,000 Americans who died of COVID-19. His fellow band members reunited for the first time in seven years for a tribute concert to him shortly after.
Gotye - "Somebody That I Used to Know"
A successful one-hit wonder can set up a financially savvy musician for life, but Australian star Gotye missed out on millions of dollars of revenue by deciding against having pre-roll ads on the YouTube page for the "Somebody That I Used to Know".
This has not stopped him, however, from releasing music, with three albums to his name. International fame may have not suited the singer who now spends his time doing distinctively un-showbiz things like going on voyages with legendary didgeridoo players.
Howie Day - "Collide"
In what Day called a "tantrum" in 2018, the singer was arrested and charged with fourth-degree assault after an altercation with his girlfriend in an airport in Seattle. This was the latest of a string of arrests: he was previously apprehended after he hit that girlfriend, though she later dropped the charges. Even while touring with his hit, he was arrested for locking a girl in his tour bus after she rejected an advance, and for destroying the phone of a girl who tried to call the police and report it.
La Roux - "Bulletproof"
Despite wider success in Europe, "Bulletproof" so far is the only Hot 100 hit from La Roux, who at that point was a duo made up of Elly Jackson and Ben Langmaid. Since that hit, however, the pair fell out, and now Jackson is releasing albums on her own as La Roux.
Why the band fell apart is ot entirely clear, with Langmaid saying he left because of an "idiot" writer and engineer who worked on their second album and Jackson saying "there wasn't a great deal of understanding" between the pair.
Los Del Rio - "Macarena"
No one has quite managed to milk a one-hit wonder like Los Del Rio, whose "Macarena" was a worldwide dance sensation over three decades into their career together. The band has re-recorded it a number of times, including "Macarena Quinceanera "(for the song's 15th anniversary), "Macarena Christmas", and more recently a version with reggaeton stars Gente De Zona.
Los Del Rio members Antonio Romero and Rafael Ruíz were awarded a Latin Grammy lifetime achievement award in 2017.
Macy Gray - "I Try"
Despite a career spanning over two decades, Gray has had only one Billboard Hot 100 hit: "I Try," which hit number five in 1999.
Grey, however, has remained busy since her Grammy-winning hit. She appeared as an actor in That's So Raven, The Paperboyand Spider-Manamong others. Among her musical misadventures was a gig in 2007 in which she was thrown offstage in Barbados for profanity, something she did not know was illegal in the country. In 2009, she was a contestant on Dancing with the Stars, and in 2014 she discussed with Oprah the drug abuse she went through during the peak of her success.
Minnie Ripperton - "Loving You"
A number one single for Ripperton in 1975, the song endures thanks to its whistle register segment that features some of the highest notes ever performed in a pop song. After being diagnosed with breast cancer the year after that hit, she became an American Cancer Society advocate and was decorated by President Carter for her advocacy. However, she died of cancer at the age of just 31 in 1979.
Her legacy, however, lives on thanks to her famous daughter, comedian Maya Rudolph. The song was written for her, and three-year-old Maya was in the studio when it was recorded. The album version also ends with Ripperton repeatedly saying her daughter's name.
Asked by Amy Sedaris what her most vivid memory of her mother was in an Interview Q&A, Rudolph said: "My memories of my mother are a combination of reality and a kid's imagination, if that makes sense. I never know which memories are accurate or not. I do remember being at many of my brother's Little League games, and after he'd make a great play, my mom would always scream, 'That's my baby! He came out of my womb!'"
Nena - "99 Luftballons"
One of the few German-language songs to reach the top 5 of the Hot 100, Nena was not able to find a successful follow-up to her song in the U.S.—even if an English language version of the song titled "99 Red Balloons" was a number one hit in Australia, Canada and the U.K.
In German-speaking countries, however, Nena has had a pop career that has lasted right up to now, and has sold over 25 million records. She was also a judge on the German versions of The Voice and The Voice Kids.
New Radicals - "You Only Get What You Give"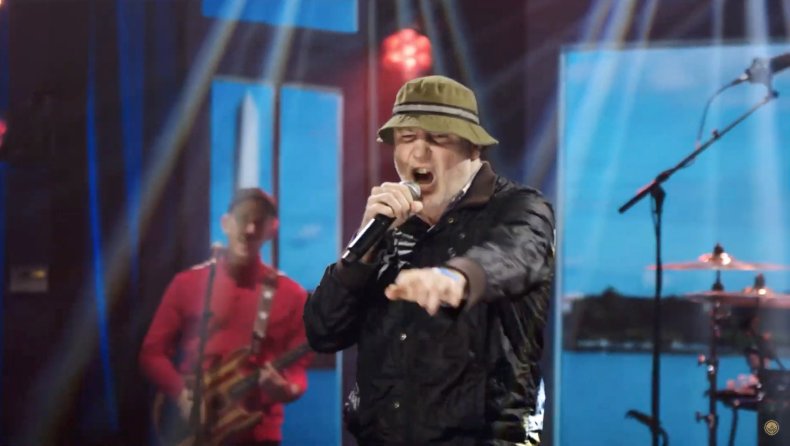 When the band performed their 1999 hit as part of the inauguration of Joe Biden, it was the first time singer Gregg Alexander and Danielle Brisebois had performed as part of the band. And technically, this was not a full band reunion, as the pair performed with session musicians due to the coronavirus pandemic.
As a songwriter pair, Brisebois and Alexander had continued success after the New Radicals, getting nominated for an Oscar for their song "Lost Stars". They also wrote the Santana track "The Game of Love," which won a Grammy.
Rick Dees and His Cast of Idiots - "Disco Duck"
Before the Disco Sucks movement saw thousands of records set on fire in a stadium, there was "Disco Duck," a slightly lighter attack on the predominance of disco in the 1970s made by Memphis DJ Rick Dees. The song may have been a number one hit, but it got its performer fired after he broke a ban on discussing it on his own show.
That did not stop his career, however, with Rick Dees Weekly Top 40 still syndicated every week to 200 countries around the world. Among his accolades are a People's Choice Awards, a star on the Hollywood Walk of Fame.
Right Said Fred - "I'm Too Sexy"
Amazingly, when "I'm Too Sexy" hit number one in the U.S. it was the first debut single to do so since The Beatles. It is an understatement to say, however, that their career did not match that of the Fab Four. Though the band managed four top five singles in their native U.K., they never matched this success in the U.S.
Lead singer Richard Fairbrass, however, holds a place in LGBTQ+ history due to his presenting Gaytime TV, a U.K. show that was one of the first in the world to be aimed at the community. The group also got a resurgence in popularity in 2017 after Taylor Swift interpolated their song for her single "Look What You Made Me Do."
Speaking to Rolling Stone about this, Fred Fairbrass said: "I like the cynical aspect of the lyric, because 'I'm Too Sexy' is a cynical song, and I think she channeled that quite well."
S Club 7 - "Never Had a Dream Come True"
Though "Never Had a Dream Come True" was the British band's only Billboard hit in the U.S. (reaching number 10), in the U.K. they managed four number one singles and 13 total top 10 singles.
The band broke up in 2003 (though briefly reunited for a reunion in 2015). Their fortunes wavered after the band broke up. Rachel Stevens managed a successful solo career of her own, for example, while Jo O'Meara was the victim of a media storm after being accused of racism against a fellow housemate when she appeared on Celebrity Big Brother. Jon Lee and Hannah Spearit both had acting careers in the 2000s and 2010s, while the first member to leave Paul Cattermole has spoken of money problems since leaving the band, even having to sell his BRIT award.
Silento - "Watch Me (Whip/Nae Nae)"
In one of the sadder where are they now stories, six years after his 2015 top-three hit, Silento (real name Ricky Hawk) hit headlines again after he was arrested this year for the murder of his cousin, who was found dead with multiple gunshots. This came after two arrests in 2020—one on driving charges and another after an incident with a hatchet.
Sinead O'Connor - "Nothing Compares 2U"
Despite a career that has lasted over 30 years, Sinead O'Connor only managed one Billboard top 50 hit, the Prince cover "Nothing Compares 2U". Her lack of success on the singles charts was probably not helped by an incredibly controversial Saturday Night Live appearance in which she tore up a photo of Pope John Paul II in protest of the Catholic Church's complicity in child sexual abuse in Ireland.
The singer has had a troubled life since her '90s hit, which included suicide attempts, depressive episodes, rehab and drug addiction. She also converted to Islam in 2018, changing her name to Shuhada' Sadaqat.
Tommy Page - "I'll Be Your Everything"
After touring with New Kids on the Block and reaching number one on the Billboard charts, Page became a successful businessman, a one-time vice president of the Village Voice and an exec at Warner Bros., where he was key to launching the careers of Alanis Morisette, Green Day and Josh Groban. He took his own life, however, in 2017.
Toni Basil - "Mickey"
Basil may be best known for her 1982 hit "Mickey," but she had a successful showbiz career before and after her one-hit wonder. In the '60s and '70s she acted in counterculture classics like Easy Rider, Five Easy Pieces and The Last Movie, and as a choreographer was responsible for David Byrne's unique dancing in the "Once In a Lifetime" video.
Post-"Mickey," she worked as a choreographer for David Bowie, Tina Turner and Bette Midler, as well as for films like Legally Blonde, That Thing You Do, and most recently Once Upon a Time in Hollywood, in which she makes a cameo as a dancer on the Pam Am flight Margot Robbie takes. She also was a guest judge on two seasons of So You Think You Can Dance?
Ylvis - "The Fox (What Does the Fox Say?)"
In America, "What Does the Fox Say?" may have given Ylvis a brief flash of fame in 2013 (the song was a number six hit), but in Norway they remain massive TV stars, who have been presenting popular variety shows on TV and on stage since the mid-2000s.
They are most famous in their home country for their talk show Tonight with Ylvis, which ran until 2016. The humor may not fully translate to an American audience, however—recurring segments saw them do pranks dressed as 19th-century farmers or finding out "Can this be used as waterskis?"