BFI To Launch Black Star Season Celebrating Black Actors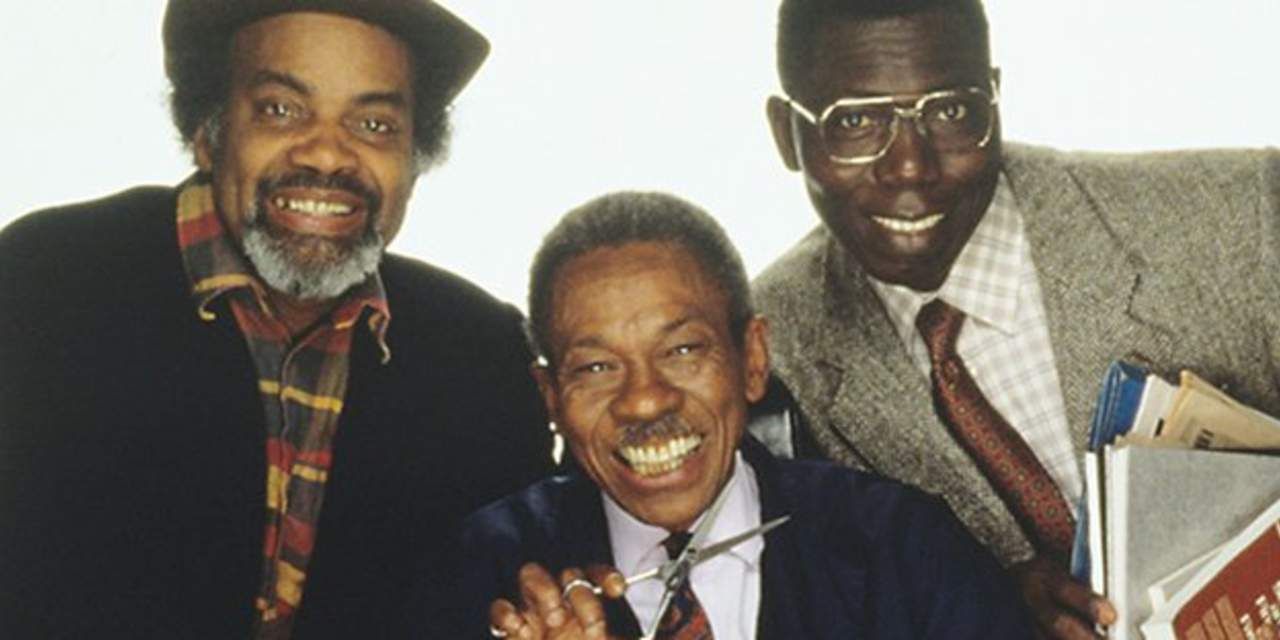 In a year that has seen diversity in Hollywood come under more scrutiny than ever before, and concurrent to the rise to prominence of the Black Lives Matter movement, the British Film Institute (BFI) announced Wednesday a new season of programming celebrating black actors.
Among the key highlights of the BFI's Black Star season, commencing October 17 and taking place through the end of the year, will be a nationwide re-release of the Oscar-nominated Boyz n the Hood , to mark its 25th anniversary, and an event reuniting the cast and creator of groundbreaking British sitcom Desmond's , which aired 77 episodes between 1989 and 1994.
Talks, exhibitions and onstage events featuring black actors will take place at over 90 locations across the U.K. as part of the season, the BFI said.
There will be a focus on black actors from the U.S. and U.K. including comedy star Eddie Murphy, Oscar-nominated 12 Years a Slave actor Chiwetel Ejiofor, Jackie Brown actor Pam Grier and Selma star David Oyelowo. Denzel Washington, Beyoncé and Nollywood actor Nse Ikpe-Etim will also be under the spotlight.
"Imagine cinema history without Paul Robeson, Dorothy Dandridge, Sidney Poitier, Pam Grier, and Samuel L. Jackson—some of the greatest actors to light up our screens with their charisma and talent," BFI's creative director Heather Stewart said, introducing the season. "Now imagine how much richer our shared memory would be, had the opportunities available to black actors matched their abilities. With Black Star we are celebrating great performances and bringing them back to the big screen for everyone to enjoy. And we are also asking searching questions, of our industry and of ourselves, driven by a passion to meet the expectations of audiences who rightly expect to see their stories and aspirations reflected on screen."
The Black Star season was curated by film critic and exhibition programmer Ashley Clark, who holds a particular interest in black cinema and authored the book Facing Blackness, a critical look at Spike Lee's controversial 2000 film Bamboozled, which satirized minstrel shows that featured actors in blackface.
"The title Black Star is something I responded to. I wanted to make this explicitly about stardom and what that means," Clark tells Newsweek. "There's a high representation of American cinema—we have the birth of black Hollywood that was born out of the crucible of so many awful, racist stereotypes. We've got some things from black independent cinema from the 1910s and '20s that's little known. We also explore how bonafide black stars like Sidney Poitier used their stardom, often to their professional detriment, to engage with politics."
One of the stars who will be a key focal point of the season is singer and actor Paul Robeson, marking the 40th anniversary of his death. As well as being an NFL football player and screen and stage star, Robeson was lauded for his civil rights activism; his communist leanings led to him being blacklisted in Hollywood for a period during McCarthyism, the period of government investigations into supposed Soviet influence across U.S. society. He also made many films in the U.K. and starred onstage in Othello at London's Savoy Theatre.
"We're really hoping to illuminate characters like Paul Robeson," said Clark. "He's American but worked in the U.K. and is a legendary political figure."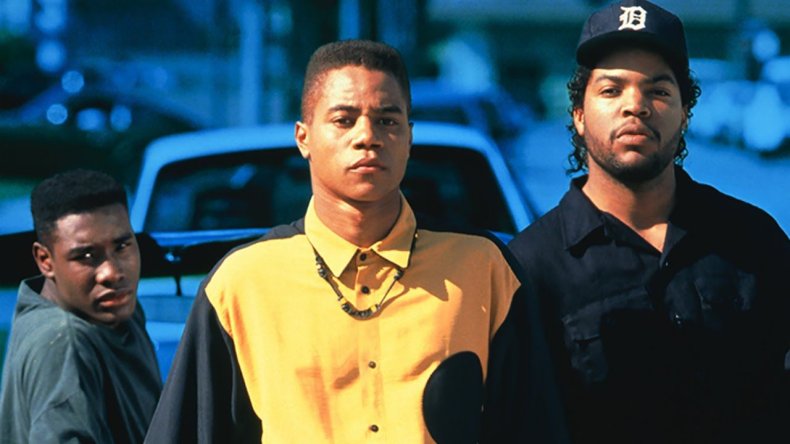 Reflecting the times
Upon taking on the role of programmer, Clark says he almost immediately decided on a Desmond's reunion. The classic British sitcom starred the late Norman Beaton as barber Desmond Ambrose, whose eponymous shop was the meeting place for an eclectic cast of characters. Carmen Munroe starred as his wife Shirley.
Munroe and the show's creator Trix Worrell will take part in an onstage reunion at the BFI Southbank to celebrate the show's legacy. Beaton died in 1994.
Clark said: "Carmen Munroe is a trailblazer of television in the 1950s, '60s and '70s. Desmond's is a TV show that I love. There's been nothing to replace it of the same caliber—that comes down to changing ideas of multiculturalism and diversity where mere representation became all it was about: 'Let's have a black bus driver in this shot. OK, we're diverse.'"
The classic sitcom remains relevant to black experiences in Britain today, where the recent EU referendum has brought renewed debate around immigration, Clark believes. "It reflects the circularity of British politics in a post-Brexit world. In the first episode there's a line: 'If we get thrown out by Thatcher.' The quality of the writing stands up and it's an inherently poignant experience," he says.
The coincidental timing of BFI's Black Star season, given the #OscarsSoWhite outrage and recent civil unrest in the U.S., isn't lost on organizers. However, Newsweek understands the season has been in the works for two years, prior to the recent Oscars imbroglio.
"The Oscars confer a lot of authority on a very narrow establishment," Clark said on the latter subject. " Do the Right Thing [Spike Lee's dramedy about racial tension] was not nominated for Best Picture in the year Driving Miss Daisy won it. There's no clearer example of how the Hollywood establishment prioritizes certain stereotyped narratives—Morgan Freeman as the kindly help over a film that is dynamic and politically acute."
The re-release of Boyz n the Hood on October 28, meanwhile, is still a resonant experience in the wake of recent events in the U.S. including the deaths of Alton Sterling and Philando Castile in police-related incidents, as well as the deaths of five police officers in Dallas.
Boyz n the Hood "deals explicitly with the issue of police brutality and militarized communities in L.A. Although it was released 25 years ago, it speaks to contemporary issues...not to say that certain issues have ever gone away," said Clark.
The BFI's Black Star season begins on October 17.