What Should President Buhari Do About Calls for a Free Biafra?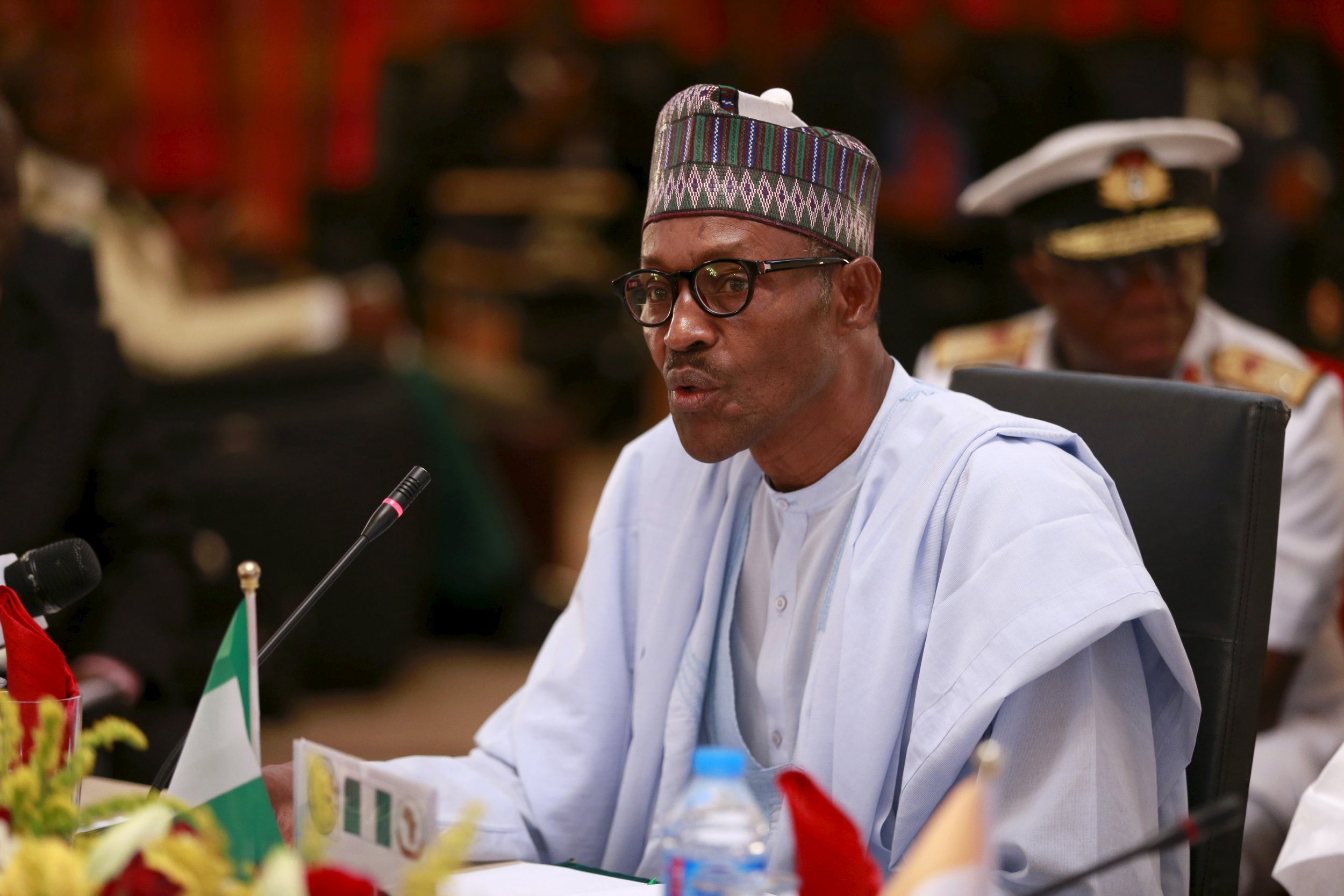 Since coming to power in March, Nigerian President Muhammadu Buhari has had a lot to deal with. Tackling the Boko Haram insurgency, fighting corruption, and wrestling with the country's petroleum crisis have all been competing for his attention. But in recent months, a new and potentially divisive issue has reared its head: an upsurge in support for independence in the southern region once known as Biafra.
Protesters first took to the streets in October, and thousands have joined marches and demonstrations since then, demanding the release of a prominent pro-Biafran activist detained by Nigerian authorities and calling for a referendum on independence.
The Nigerian government seems to be in two minds as to how to address the issue. The army's Major General Hassan Umaru recently sent an "unequivocal warning" to protesters—whom he accused of asking for "the dismemberment of the country"—that the military would use whatever force necessary to quash any unlawful actions. But later, one of Buhari's new cabinet ministers publicly stated that the pro-Biafrans' grievances are "completely legitimate"—swiftly following his comment with the insistence that there is "no alternative to one united Nigeria."
Buhari has kept quiet so far on the recent rise in pro-Biafran sentiment. Besides affirming that Nigeria remains "one indivisible entity despite several grievous challenges," the president appears not to have publicly addressed the wave of protests and calls for independence.
Femi Adesina, a spokesman for the president's office, told Newsweek that Buhari hasn't been publicly engaged with the Biafra issue because it's "being handled" by the Igbo Leaders of Thought, a group of political leaders from the Igbo ethnic group that made up the majority of the former republic.
Nnamdi Obasi, senior analyst on Nigeria at the International Crisis Group (ICG), says Buhari's response has been "ambivalent" thus far. "On one hand, the government says agitation is legitimate, but it has also arrested and detained the lead agitator and affirms the country is indivisible," says Obasi, who is based in the Nigerian capital, Abuja. "President Buhari needs to speak to the grievances and demands that are fueling the pro-Biafran sentiments."
That lead agitator is Nnamdi Kanu, whose arrest has been a significant factor in stoking pro-Biafran support. Kanu, head of the Indigenous People of Biafra group, is based in London and runs the underground radio station Radio Biafra. Nigeria's Department of State Services arrested Kanu on October 19 after he traveled back to the country. The charges against him include sedition, ethnic incitement and treason. The pro-Biafran activist is reportedly still in detention after the federal government obtained a court order to hold him for 90 days. Spokesman Adesina declined to comment on Kanu's situation, saying it is "strictly with the judiciary/security [authorities]."
According to analyst Obasi, Kanu's ongoing detention has only helped build sympathy for the pro-Biafran protesters among the local communities where demonstrations are taking place. "The government should probably have treated Kanu as a political agitator and explored dialogue, rather than a security threat to be hastily arrested," he says.
In Kanu's absence, Radio Biafra has continued to broadcast. The station has been subject to jamming attempts by the Nigerian government, which views it as illegal. In the meantime, pro-Biafran protests have grown increasingly tense. In November, there were reports that police had used tear gas and fired shots into the air to disperse protesters in the southern city of Port Harcourt. More recently, at least eight protesters and two policemen were killed during a protest at the Niger Bridge in Onitsha, Anambra state, southeastern Nigeria, according to the ICG.
Frank Charnas, president of Afrique Consulting Group, risk consultancy focusing on sub-Saharan Africa, says Buhari's hands are tied when it comes to how he should respond. "If he sends down his military to calm the unrest, it might be seen as a provocation. If he doesn't do that and the unrest continues then he looks to be weak," says Charnas. "He's damned if he does and damned if he doesn't."
The pro-Biafran movement has a long history in Nigeria. Military officer Odumegwu-Ojukwu declared the republic of Biafra independent in 1967. Biafra had its capital in Enugu and constituted a substantial block of territory in southeastern Nigeria, on the border with Cameroon, which is now covered by numerous Nigerian states including Anambra, Cross River and Rivers state. A three-year civil war followed, during which the Nigerian army blockaded the breakaway state and more than one million people died, many from starvation. By 1970, the Nigerian forces had defeated their Biafran counterparts and the state was reabsorbed into Nigeria.
Buhari comes from the Hausa-majority Katsina state in the far north of Nigeria, and he served in the Nigerian Army during the 1960s, when the civil war was raging. That means he is always going to struggle to win over Igbos and pro-Biafrans, according to Vincent Hiribarren, lecturer in modern African history at King's College, London.
"There's a long history of mistrust with the federal government," says Hiribarren. "Every time [the Igbos and pro-Biafrans] complain about what's going on now with Nigeria, they will stress the fact that the top appointments are not given to those from the southeast." As recently as November, Igbo groups were lamenting the fact that Buhari has not given any prominent government positions to people from the ethnic group.
Despite two prominent pro-Biafran groups agreeing to halt the protests temporarily, the situation remains tense. And, according to ICG analyst Obasi, it has the potential to escalate if Buhari and his government decide, in the end, that the best solution to the Biafra issue is a heavy-handed one. "Both parties, but especially the government, which has an overwhelming advantage of force, need to exercise utmost restraint," Obasi says.