Biafran Passport Not Valid Say U.K. and U.S.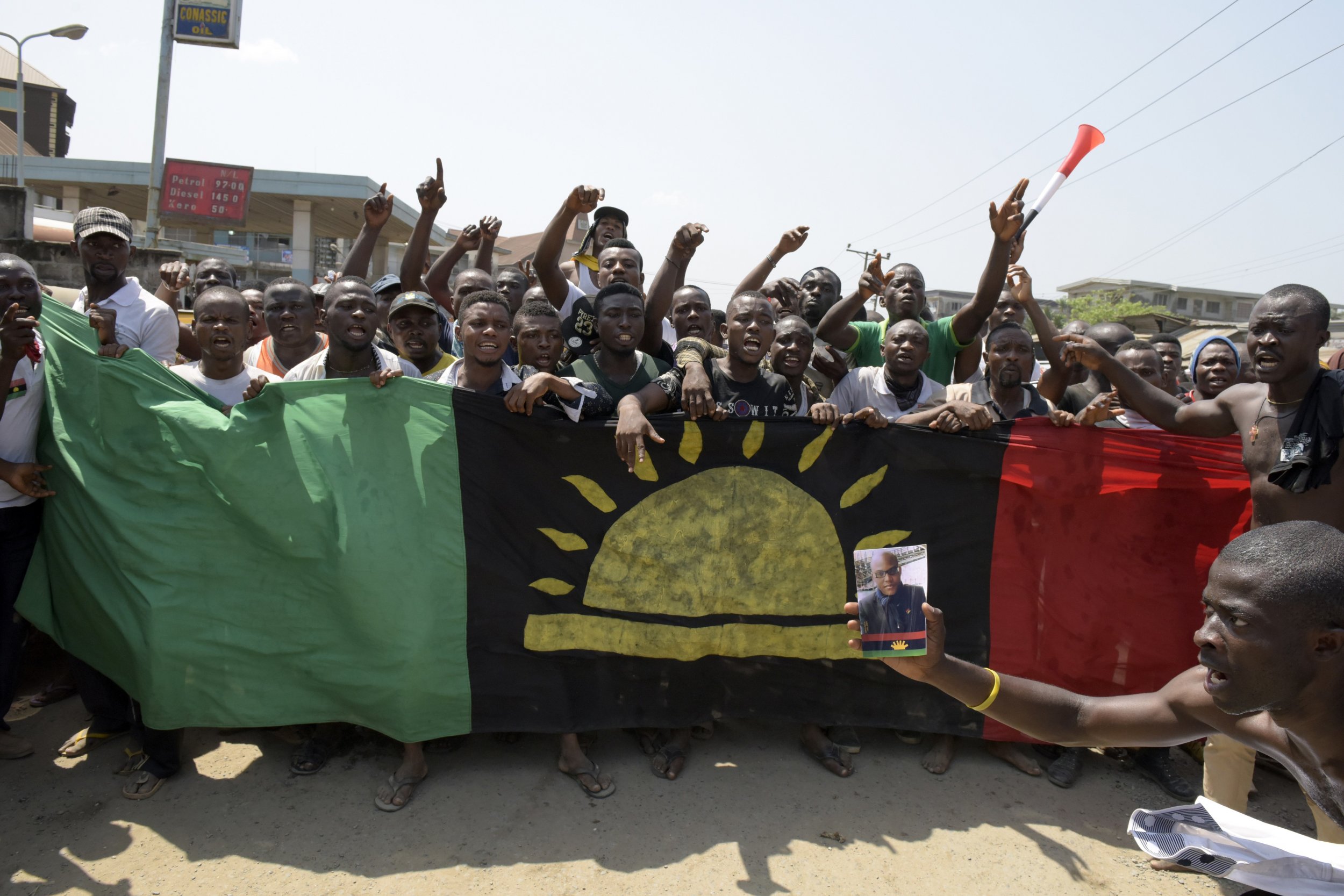 The U.K. and U.S. do not accept the validity of the Biafran passport being issued by a Nigerian secessionist movement, Nigerian daily The Punch reported.
Thousands of people have participated in demonstrations in southeastern Nigeria in recent months, calling for the independence of Biafra, which existed as a republic separate from Nigeria between 1967 and 1970.
A prominent pro-Biafran group, the Movement for the Actualization of the Sovereign State of Biafra (MASSOB), recently claimed that it has issued Biafran passports to its members and that these were valid across the world. Sunday Okereafor, MASSOB's national director of information, told Nigerian newspaper Vanguard earlier in January that the passport was accepted "in Europe, North and South America" and that Nigeria was the only country to block people from traveling with the document. Okereafor also said that the Biafran passport could be purchased for 5,000 naira ($25).
MASSOB is one of numerous groups campaigning for Biafran independence and began issuing Biafran passports in 2009. Former Nigerian president Goodluck Jonathan said in 2014 that MASSOB constituted one of "three fundamental security challenges" to the Nigerian state, along with Boko Haram and a nationalist group based in southwest Nigeria called the Oodua People's Congress, though MASSOB leaders claim to be non-violent.
According to The Punch, however, both U.S. and British officials in Nigeria rejected the claims and denied the validity of the documents. Frank Sellin, a spokesman for the U.S. consulate in Lagos, said that the country "does not consider passports purporting to be from a Biafra entity to be a valid legal document for purposes of visa issuance." Joe Abuku, spokesman for the British High Commission in Abuja, said that the U.K. "does not recognize the so-called Biafran passport" and that it "supports the territorial integrity of Nigeria."
Both organizations confirmed to Newsweek that they do not recognize Biafran passports to be valid.
Nigerian military officer Chukwuemeka Odumegwu Ojukwu declared the republic of Biafra in 1967, sparking a three-year civil war with the Nigerian army in which more than one million people died. Many of the deaths were due to hunger after the Nigerian military blockaded Biafra's borders.
As well as calling for independence, pro-Biafran activists also demand the release of Nnamdi Kanu, the leader of the Indigenous People of Biafra (IPOB) group. Kanu was arrested in October 2015 on charges of ethnic incitement and sedition. A federal court in Abuja ordered in December 2015 that Kanu be granted unconditional bail but the Nigerian authorities filed fresh charges against him, including treason.
There have reportedly been clashes between pro-Biafran protesters and Nigerian authorities. Biafran demonstrators claimed that eight people were killed by police during a protest in Aba, Abia state in southeastern Nigeria, on January 18, but the claim was rejected by Abia state police.