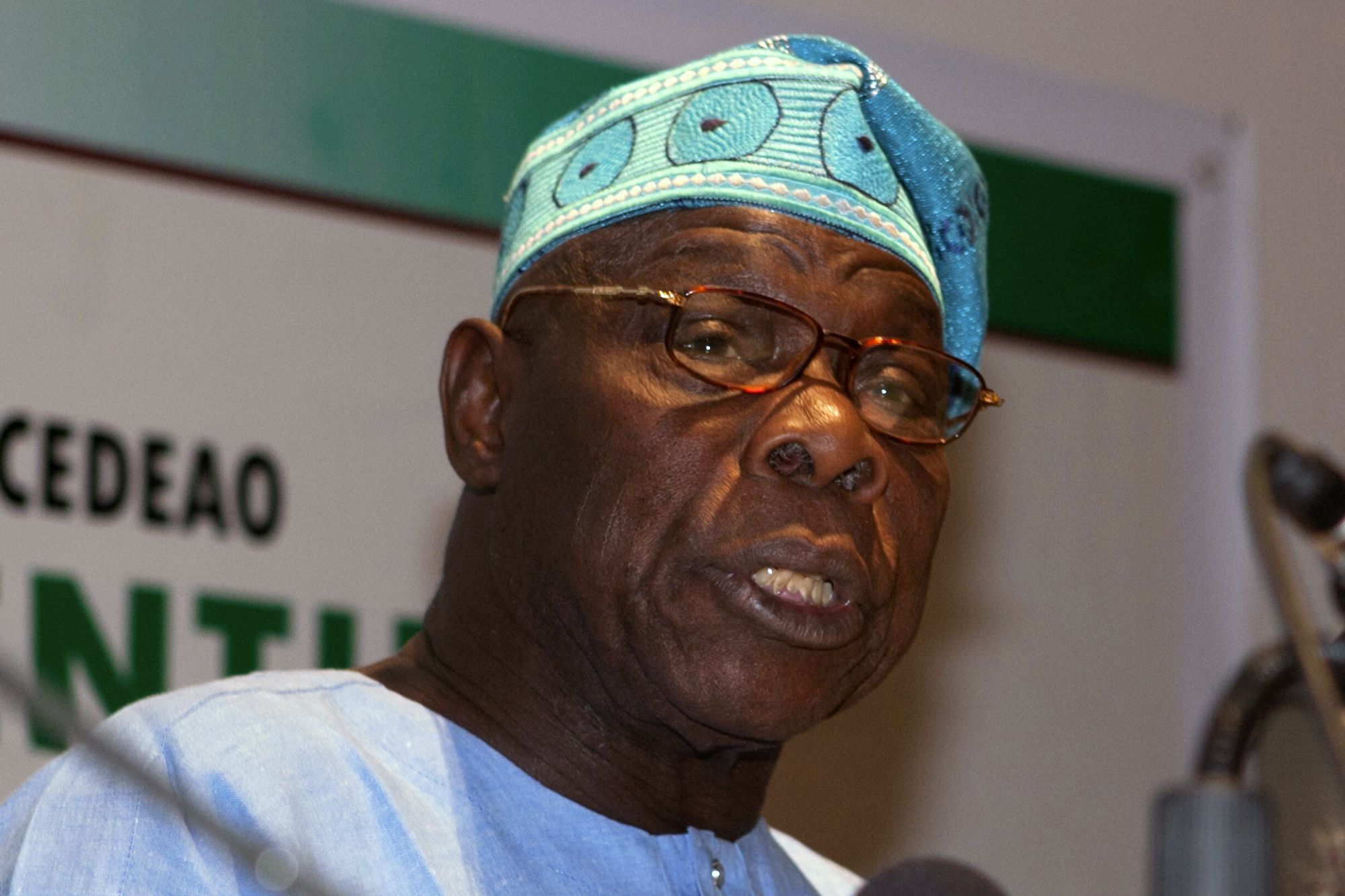 Former Nigerian president Olusegun Obasanjo has described agitations for a breakaway state of Biafra in the country's southeast as a "cry for attention," Nigeria's Premium Times reported.
Thousands of Nigerians have taken part in demonstrations in recent months, calling for the release of Nnamdi Kanu, a prominent pro-Biafran activist, from detention and demanding independence for a region in southeast Nigeria historically known as Biafra.
Kanu, who is the leader of the Indigenous People of Biafra (IPOB) group, has been detained by the Nigerian authorities since October 2015 and is being held on charges including treason. The London-based activist is also the director of Radio Biafra, an underground outlet that broadcasts pro-Biafran material.
Nigerian military officer Chukwuemeka Odumegwu Ojukwu declared an independent region called Biafra in southeast Nigeria in 1967, sparking a three-year civil war with the Nigerian military in which more than one million people died. Nigeria celebrated its Armed Forces Day on Friday, marking the 46th anniversary of the surrender of Biafran troops to the country's military on January 15, 1970.
Speaking on Friday at an Armed Forces Day event in Abuja, Obasanjo dismissed the issue of whether Biafra could once again secede from Nigeria as "dead," but added that he saw the revival in pro-Biafran sentiment as a sign of dissatisfaction among people in Nigeria's southeast.
"I see this resurgent Biafra agitation not for secession or creation of an independent entity from Nigeria but as a cry for attention, amelioration and improvement of socio-economic conditions and situation especially of the youth in Nigeria in general, but in the southeast in particular," said Obasanjo, who served as president of Nigeria between 1999 and 2007 and fought in the Nigerian military during the Biafran civil war.
Southeast Nigeria is home to a largely Christian population comprised mainly of members of the Igbo ethnic group. Igbos made up the majority of the historical state of Biafra and have viewed Nigerian President Muhammadu Buhari, who hails from the northern state of Katsina, with suspicion. Voters in southeast Nigeria overwhelmingly backed former president Goodluck Jonathan in the 2015 presidential elections, which were eventually won by Buhari.
Despite Obasanjo's claims, a July 2014 report by the World Bank found that poverty rates in southern Nigeria were significantly lower in the south of the country than the north. The southeast had a poverty rate of 28.8 percent compared to 50.2 percent in the northeast, which has been the epicenter of Boko Haram's six-year insurgency.