Biden Admin to Feature 1st Women VP, Defense Sec, Treasury Sec and National Intel Director
Although appointments to key positions within President-elect Joe Biden's administration are not yet confirmed, those professionals slated to assume chief roles after January's inauguration will make for an unprecedented leadership roster in Washington. The next administration will likely become the first in U.S. history to see women serve as vice president, defense secretary, treasury secretary and national intelligence director. All four roles have been filled exclusively by men.
California Senator Kamala Harris will become the first woman to serve as vice president when Biden takes office. In addition to becoming the highest-ranking female elected official, she will be the first Asian-American and first Black vice president. Harris is both a politician and licensed attorney and established her career in California, where she was born. Prior to joining the U.S. Senate in 2017, she served as San Francisco's district attorney, and later as California's attorney general.
The Biden-Harris transition team has not formally announced its selection for treasury secretary, although reports circulated Monday that said economist Janet Yellen is due to assume the role. Yellen, who formerly chaired the Federal Reserve, was one of three women shortlisted to take on the position, alongside Massachusetts Senator Elizabeth Warren and Federal Reserve Board of Governors member Lael Brainard.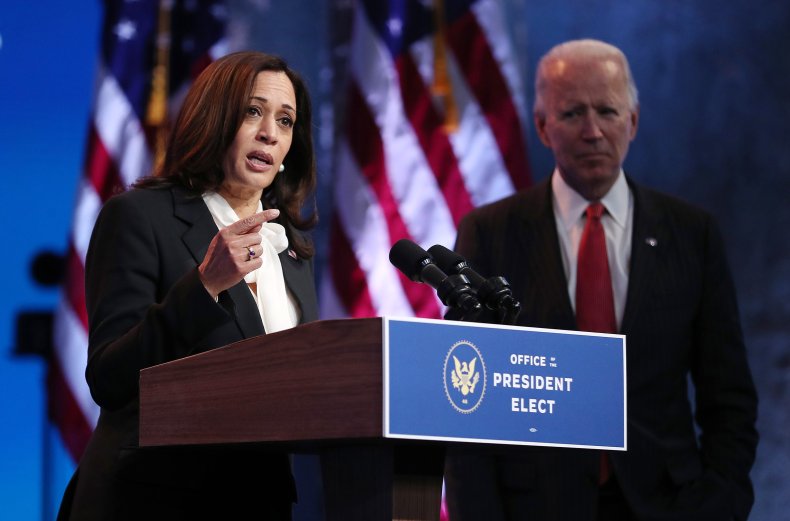 Front-running contenders for defense secretary are former national security official Michele Flournoy and Illinois Senator Tammy Duckworth. Flournoy, who served as under secretary of defense for policy for former President Barack Obama and as deputy assistant secretary of defense for strategy for former President Bill Clinton, is expected to assume the role.
Biden unveiled his picks for several additional positions on Monday, including former Obama administration official Avril Haines as national intelligence director. Haines, also an attorney, served as the deputy national security adviser during Obama's presidency. Earlier, she was the first woman elected to serve as deputy director of the CIA.
"Today, I'm announcing the first members of my national security and foreign policy team. They will rally the world to take on our challenges like no other—challenges that no one nation can face alone," Biden wrote on Twitter Monday afternoon, alongside a video that introduced his latest appointees.
Other appointees announced today are:
Former federal security officials Antony Blinken and Alejandro Mayorkas as secretary of state and secretary of homeland security.
Linda Thomas-Greenfield, a diplomat and former assistant secretary of state for African affairs, as U.S. ambassador to the United Nations.
Former State Department deputy chief Jake Sullivan as national security adviser.
Former Secretary of State John Kerry as climate evoy.
Mayorkas will become the first Latino and first immigrant to serve as homeland security secretary upon his anticipated confirmation.
Newsweek reached out to the Biden-Harris transition team for comments but did not receive a reply in time for publication.