Massachusetts Democratic Senator Elizabeth Warren said this week that providing additional student loan debt relief, among other measures, could potentially help Democrats avoid a "disaster."
On Monday, the New York Times published a guest essay from Warren entitled Democrats Can Avoid Disaster in November where she wrote that she felt the Democratic party needed to do more to deliver on promises that it made to voters to avoid "big losses in the midterms."
"Democrats need to deliver more of the president's agenda," Warren wrote, "or else we will not be in the majority much longer."
In addition to saying legislators need to address climate change, "root out corruption" and close tax loopholes for the rich among other measures, Warren also directly addressed what she saw as a need to provide more student relief than what has already been provided, which includes some additional debt relief announced this week.
"We also need to use every tool of the presidency to deliver for working people," Warren wrote. "For example, by a margin of more than two-to-one, Americans support providing some student loan debt cancellation — an action the president could take entirely on his own."
"Doing so would lift the economic outlook for too many borrowers who still weren't able to get a college diploma, for the millions of female borrowers who shoulder about two-thirds of all student loan debt, and for Black and Hispanic borrowers, a higher percentage of whom take on debt to attend college compared to white students, and have a harder time paying it off after school," Warren continued. "With the stroke of a pen, the president could make massive strides to close gender and racial wealth gaps."
On Tuesday, the Department of Education announced actions to address "historical failures in the administration of the federal student loan programs," that resulted in the "immediate debt cancellation for at least 40,000 borrowers under the Public Service Loan Forgiveness (PSLF) Program."
The announcement comes as Biden has continued to face pressure from Democrats to relieve student loan debt, as well as to deliver on more of his agenda ahead of the upcoming midterm elections in November.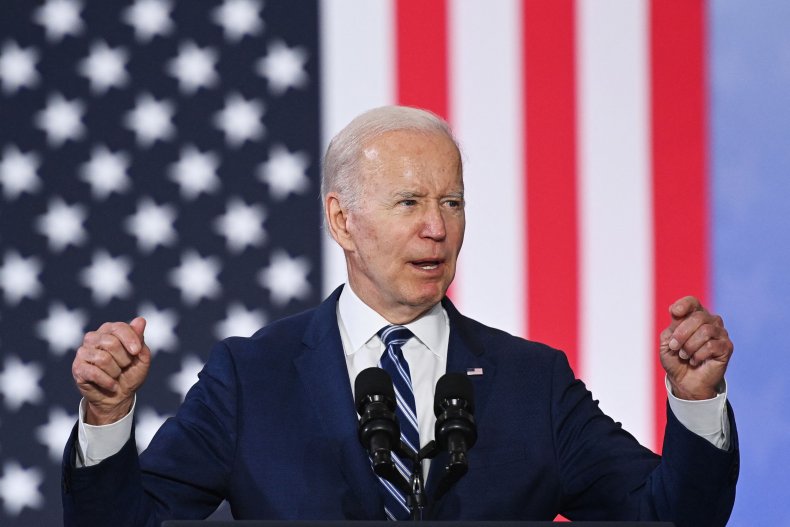 Last week, White House press secretary Jen Psaki said that Biden cancelling all student loan debt through the use of executive action is "still on the table," during an appearance on the live podcast, Pod Save America.
Psaki also spoke about the pause on federal student loan payments, saying "Nobody's had to pay a dollar, a cent, anything in student loans since Joe Biden has been president."
The pause on federal student loan payments was first enacted during the start of the COVID-19 pandemic by former President Donald Trump, but it has continued to be extended, with the latest extension going until August 31. According to Psaki, the pause on federal student loan payments is "either going to be extended or we're going to make a decision," about canceling them.
Following the announcement by the Department of Education on Tuesday, Warren wrote on Twitter that "Fixing the Income-Driven Repayment system for borrowers is critical."
"And it starts with providing relief to the millions of borrowers who followed the rules but haven't received the forgiveness they were promised. #CancelStudentDebt," Warren wrote.
Despite the praise from Warren, many other Progressive Democrats have called for the Biden administration to do more to cancel all student loan debt.
On Tuesday, the Progressive Caucus tweeted that the new debt relief would "make a meaningful difference for those impacted, especially borrowers with lower incomes," but the caucus still wanted to see the Biden administration go further, saying it would continue to push for cancel student loan debts.
Newsweek reached out to Warren and the White House for comment.