Biden to Cancel Student Loans for 40,000: Here's Who Qualifies
The Biden administration on Tuesday announced a new plan to address "long-standing failures" within federal student loan programs, and the changes are set to result in immediate debt forgiveness for some 40,000 borrowers.
The move comes as President Joe Biden has been facing increased pressure from Democrats to forgive burdensome student loan payments for millions of Americans. Since the start of the coronavirus pandemic, the federal government has paused the restart period for federal loan repayments six times, with the most recent extension lasting through August 31.
Now, the Department of Education has said that it will revise several aspects of income-driven repayment (IDR) programs in order to help borrowers inch closer to becoming debt-free.
"Student loans were never meant to be a life sentence, but it's certainly felt that way for borrowers locked out of debt relief they're eligible for, U.S. Secretary of Education Miguel Cardona said in a statement. "Today, the Department of Education will begin to remedy years of administrative failures that effectively denied the promise of loan forgiveness to certain borrowers enrolled in IDR plans."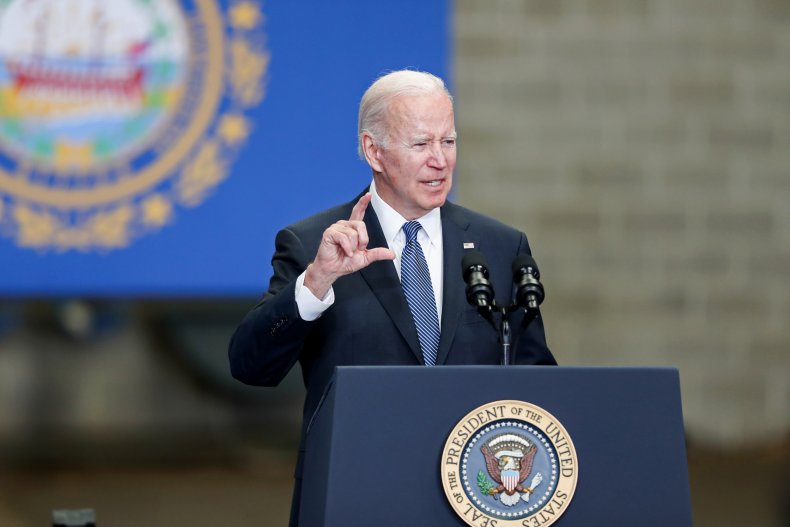 Who's eligible for Immediate Relief?
At least 40,000 borrowers will now qualify for immediate debt cancellation under the Public Service Loan Forgiveness (PSLF) Program. This program eliminates the debts of government and nonprofit workers, such as teachers, health care workers, and military members, after 10 years of qualifying loan payments.
Thousands of other borrowers with older loans will also receive forgiveness through IDR, according to the agency. An additional 3.6 million people will also receive at least three years of additional credit toward IDR forgiveness.
This is happening because the latest plan ultimately aims to remedy the "historical failures" within IDR programs by focusing on several key issues. One of those issues includes ending "forbearance steering," which occurs when borrowers are placed into forbearance by loan services without being told about alternative options, such as IDR, which makes it easier to pay back loans and avoid accruing hefty interest.
To fix the current system, the education department said it will now count forbearances of more than 12 consecutive and more than 36 cumulative months toward forgiveness under both IDR and the PSLF programs. It will also better track the payments of borrowers enrolled in IDR and conduct a one-time revision of their payments to address any past inaccuracies.
Additionally, under the new guidance, if the agency determines a person should be credited and qualifies for student loan forgiveness, they will receive it automatically.
The Bigger Picture
The latest changes will apply to the vast majority of 45 million American borrowers with federal student loans, who collectively owe more than $1.6 trillion. Borrowers also do not need to be currently enrolled in an IDR program to take advantage of the adjustments, as those who sign up later will be eligible for any necessary credits.
The announcement comes after a bombshell investigation by NPR, which found that several loan servicers had no system for tracking payments or identifying when borrowers qualified for loan forgiveness, leaving eligible Americans to miss out on key opportunities to alleviate their debt.
During his campaign, Biden pledged support for canceling up to $10,000 in federal student debt per person. He has since faced calls from several Democratic lawmakers to move that figure to $50,000, a request he has not publicly committed to. However, earlier this month, the White House said his administration may make a larger decision regarding debt cancellation by the end of the summer.