President Joe Biden doubled down on his remarks that Russia's Vladimir Putin is a war criminal.
"This guy is brutal," he told reporters as he arrived at the White House on Monday morning after spending the weekend at his Wilmington, Delaware residence. "And what's happening in Bucha is outrageous, and everyone's seen it."
"I think it is a war crime," the president continued.
Ukraine has accused Moscow's military forces of carrying out a massacre in Bucha, a city located 23 miles northwest of the capital Kyiv. Images showing civilian bodies dead in the city's streets have sparked international outrage.
"Hundreds of people were killed," Zelensky said in a statement on Sunday. "Tortured, executed civilians. Corpses on the streets. Mined area. Even the bodies of the dead were mined! The pervasive consequences of looting. Concentrated evil has come to our land."
Biden said he is seeking more sanctions against Russia and will continue to prove financial and military assistance to Ukraine. He also called for a complete war crime trial, telling members of the press that Putin should be held "accountable."
Biden first called Putin a war criminal after Zelensky delivered a powerful speech to Congress asking for additional aid and action from the U.S. to fight the Russian invasion. Kremlin spokesman Dmitry Peskov said Biden's statement was "unacceptable and unforgivable rhetoric."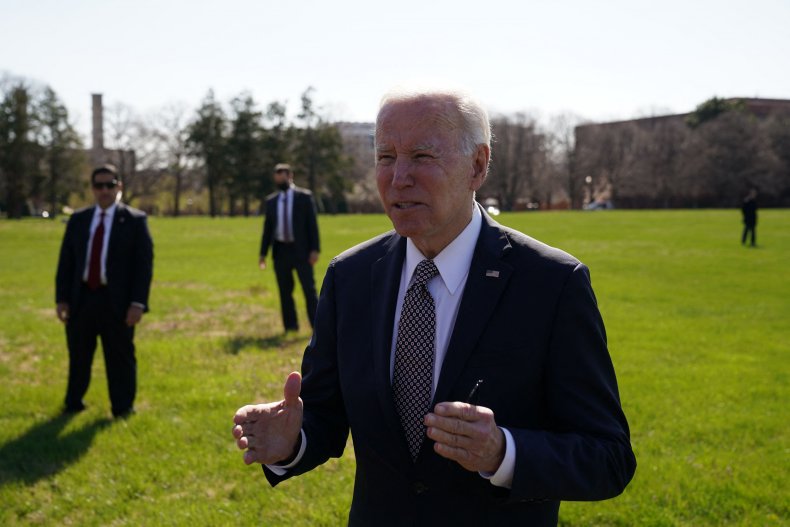 Bucha's Mayor Anatoly Fedoruk said Monday that Russia attacked his city out of frustration they've not been able to seize Kyiv.
"We were all witnesses to the horrific events and the horrific crimes that the Russians committed here," Fedoruk told CNN's New Day. "And we will never forgive the Russian people. Not personally, not individually, but on the whole, we will not forgive the Russian people for the atrocities that happened here."
Russia's full-scale invasion of Ukraine began on February 24. Since then, millions of people have fled the Eastern European nation. According to the United Nations, more than 1,100 civilians have died in the conflict.
The International Criminal Court (ICC) opened an inquiry into allegations of war crimes, crimes against humanity or genocide committed in Ukraine days after the invasion began. The United Nations also has an independent international commission investigating alleged violations of human rights in the conflict.
The bombing of a maternity and children's hospital in the city of Mariupol last month also had world leaders accusing Russia of war crimes. Though experts told Newsweek that there are many challenges to bringing a world leader such as Putin to trial.
Update 04/04/2022, 11:40 a.m. ET: This story was updated with more information and background.