Most voters are not supportive of President Joe Biden's recent decision to lift coronavirus restrictions at the border.
The immigration rule, known as Title 42, allows U.S. Customs and Border Protection to turn away migrants at the border to prevent the spread of the virus. The controversial policy was enacted under former President Donald Trump and has been used more than 1.7 million times.
The U.S. Centers for Disease Control and Prevention (CDC) announced last week that the rule would be suspended starting May 23. The White House has acknowledged the change would likely lead to an influx of migrants to the U.S.-Mexico border.
But the decision isn't popular with voters, according to a new poll from Morning Consult/Politico. A majority of respondents, 56 percent, opposed the decision to lift Title 42—the largest negative response to an administration policy Morning Consult has measured since Biden entered office.
Republicans accounted for the most backlash, with 88 percent of respondents opposing the decision. A majority of independent voters, a key voting bloc, also opposed the action, as did 27 percent of Democrats.
Department of Homeland Security (DHS) officials told reporters last week that they are preparing for the rise in migrants at the border, including a scenario in which up to 18,000 migrants would enter U.S. custody on a daily basis. Officials said they're setting up temporary facilities and sending more officers in anticipation of the influx.
Three states have already sued the Biden administration over Title 42: Missouri, Arizona and Louisiana. All three states are led by Republican governors and attorneys general.
"If the Biden Administration won't take proactive steps to secure our border and protect our citizenry, we certainly will," Missouri Attorney General Eric Schmitt said in a statement.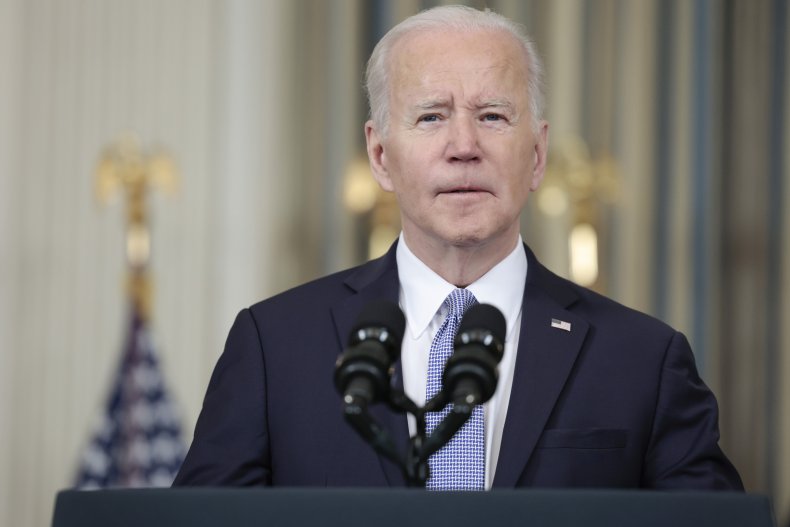 When asked about the lawsuit earlier this week, White House press secretary Jen Psaki described Title 42 as a "public health measure" not immigration policy.
"Our objective from here—and this is why we have the implementation period over the next several weeks—continues to be to ensure we are increasing our resources, surging personnel and resources to the border, improving border processing, implementing COVID-19 mitigation measures, and continuing to work with other countries in the Western Hemisphere to manage migration and address root causes," Psaki said.
Republicans in Congress and a handful of Democrats have called for Title 42 to remain in place. GOP senators on Tuesday blocked a $10 billion COVID-19 relief measure as they push for a Title 42 amendment to be included in the bill. Senate Minority Leader Mitch McConnell has warned that the amendment would need to be included for the party to sign off on the legislation.
Morning Consult/Politico polled 2,003 registered voters between April 1 and April 4, 2022. The survey has a margin of error of plus or minus 2 percentage points.
Newsweek has reached out to the White House for comment on the poll.