Biden Targets Personal Medical Debt Bankrupting Americans
Earlier this month, President Joe Biden proposed a series of measures that aim to address one of the key health challenges facing the country: medical debt. Yet the battle to alleviate the pressures facing Americans living with some of the world's highest health costs is just beginning.
The Biden administration's proposals would reduce the role that medical debt plays in determining whether people can access credit, making it easier for those with medical debt to get home or business loans, and helping more than half a million low-income American veterans get their medical debt forgiven. The administration proposals would also inform consumers of their rights and hold medical providers and debt collectors accountable for harmful practices.
The United States is unique among developed countries in its levels of personal medical debt.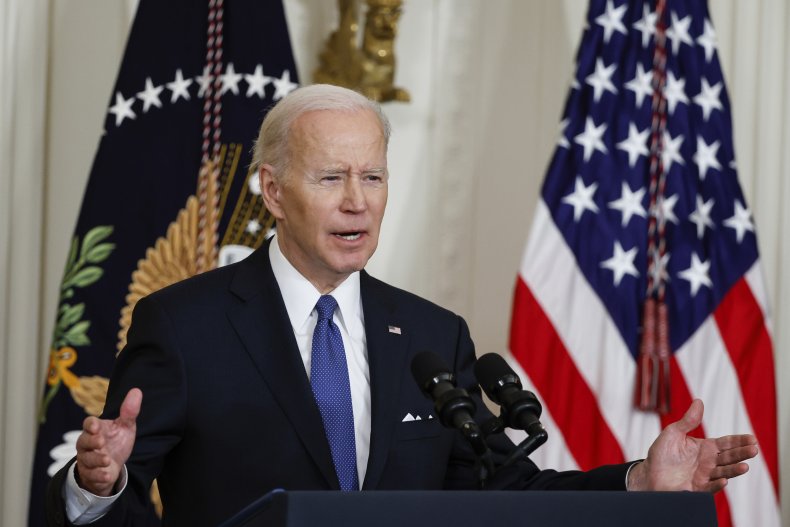 One in three U.S. adults has medical debts, and medical debt is the leading cause of personal bankruptcy in the U.S. This is despite the fact that 90 percent of the U.S. population has some form of medical insurance, according to a Peterson-Kaiser Family Foundation Health Tracker from March of this year.
The U.S. Census Bureau's 2019 Survey of Income and Program Participation (SIPP) found that Americans owe at least $195 billion of medical debt.
While other wealthy countries are more likely to have universal medical coverage that covers them in the event of illness, some 26 million Americans are still uninsured. Millions more have insurance plans with high deductibles and copayments for preventive care.
The high mortality rate in the U.S. from the COVID-19 pandemic highlighted the poor health condition of many Americans, which left them especially vulnerable to the COVID virus. While political leaders have reiterated their commitment to tackling the high cost of healthcare, social media is awash with stories of unaffordable medical bills.
One reddit thread from a month ago described being landed with a hospital bill for $150,000. Another woman on reddit showed a bill for a 1.8 mile hospital ride, which came to $3,419.60, while the Twitter hashtag #MedicalDebt includes a number of personal appeals for contributions to help cover medical bills, as well as accounts of churches helping to pay off medical debts.
How widespread is medical debt?
A 2021 study by researchers at Harvard, Stanford and UCLA analyzed 10 years' worth of medical bills referred to collection agencies and found that medical debt is most common in low-income neighborhoods, in the Southern U.S. and in states that declined to expand Medicaid coverage under the Affordable Care Act.
The researchers found that medical debt was cut in half in states that participated in the Medicaid expansion, while it fell by just 10 percent in those that didn't.
While many of those experiencing financial problems resulting from medical expenses are uninsured or underinsured, others find themselves surprised by an unexpected illness entailing treatment not covered by insurance plans. People covered by plans with high-deductibles, large co-paymments. The UCLA study uncovered the case of a California woman who was hospitalized with COVID-19 and still owed more than $42,000 after insurance.
As inflation threatens to push up health costs further, many consumers may be tempted to cut expenses by avoiding check-ups that can catch developing health problems or by not taking medicine as prescribed. Such short-term measures risk creating more expensive health problems down the road.
Political solutions remain challenging
The latest Biden Administration proposals follow other recent government and congressional efforts to reduce the burden of medical expenses, which opinion polls have shown to be a top concern of voters.
In late 2020, President Trump signed into law the No Surprises Act, which addressed the problem of surprise bills for medical care largely resulting from emergency or non-emergency care resulting from providers outside a person's insurance network. The act guaranteed that consumers' costs will generally be limited to in-network cost sharing and banned providers from sending balance bills for any amounts beyond this.
At the same time, efforts to rein in drug prices—including the Biden Administration's current proposal to cap the monthly price of insulin at $35—face an uphill battle in a divided Congress.