An ambulance bill of $3,419.60 for a ride of 1.8 miles went viral today, sparking fury over the sky-high prices of emergency medical care in the United States.
A photo of the bill was shared on Reddit in the "Mildly Infuriating" thread by an anonymous user who went by u/Aggressive-Green4592, garnering over 45,000 votes. The user, who identified herself as a woman in other posts, said she received the bill for her father's ambulance ride. Her father has died, she added.
The woman said her father had VA benefits and was being transferred from a VA-approved facility to the hospital for heart failure.
"I'm not paying it," she wrote in the comments section, claiming that she did not have power of attorney and her father's ride should not cost the family $3,000 in the first place, since he was covered by VA insurance.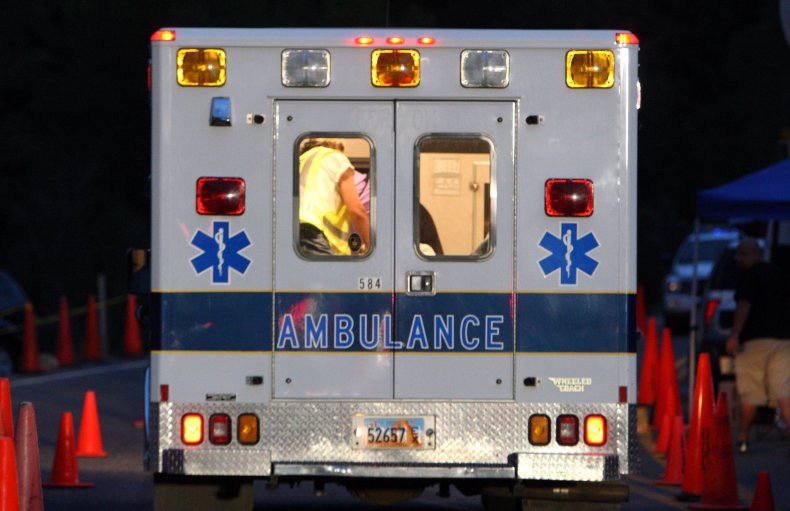 Since emergency ambulance rides cannot be planned ahead of time, many families are slapped with bills they cannot afford after attempting to save their loved ones. Emergency dispatchers often don't have time to check the patient's insurance. Sometimes there is no opportunity to choose a specific service because the patient is unconscious or sedated. Other times, there is only one ambulance contract for the region.
A 2020 University of Michigan study found that 79 percent of patients who took a ground ambulance for a medical emergency could face a "surprise bill" because their ambulance provider was not in their insurance network, costing approximately $550 on average. Meanwhile, 72 percent of patients who took helicopters or planes to the hospital could be on the hook for surprise bills up to $20,000 per ride.
Starting in January 2022, the No Surprises Act created some protections against exorbitant surprise bills for emergency and non-emergency services, as well as out-of-network air ambulance providers. However, the American Academy of Professional Coders (AAPC)—a national healthcare administration association—noted that ground ambulances are omitted from the law's protections.
In the comments section below the Reddit post, readers shared their personal horror stories.
"One time our insurance refused to cover my mother's ambulance ride because the ambulance provider was 'out of network,'" one user said. "Like we have a choice as to what ambulance shows up."
"I was once in a car that flipped on its side in January so it was super cold outside," said another reader. "No injuries from anyone but an ambulance showed up anyways. They asked if I wanted to sit in it to warm up while the police were asking us what happened and I refused because I was scared they'd charge me. Everything medical is expensive."
Newsweek reached out to u/Aggressive-Green4592 for comment.
Uncommon Knowledge
Newsweek is committed to challenging conventional wisdom and finding connections in the search for common ground.
Newsweek is committed to challenging conventional wisdom and finding connections in the search for common ground.
About the writer
Shira Li Bartov is a Newsweek reporter based in New York. Her focus is on trending news, human interest and legal stories. She has covered labor and civil rights lawsuits extensively. Shira joined Newsweek in 2022 from Inside Edition. She is a graduate of Brown University. You can get in touch with Shira by emailing s.bartov@newsweek.com. Languages: English, German, Hebrew and Mandarin.