As Biden Mulls Compensation for Trump Border Policies, a Migrant Caravan Swells in Mexico
The Biden administration is mulling over the idea to offer around $450,000 a person in compensation to migrant families that were separated under former President Donald Trump's 2018 "zero tolerance" immigration policy, The Wall Street Journal reported.
Under the Trump rule, over 5,600 children were separated from their parents for crossing over the U.S.-Mexico border illegally with them. Those subjected to these separations said they inflicted "lasting psychological trauma" and alerted their personalities according to some, The Journal reported.
These payments could total up to $1 million a family and would be administered by the U.S. Department of Justice, Homeland Security, and Health and Human Services. Total payouts derived from the program could total over $1 billion.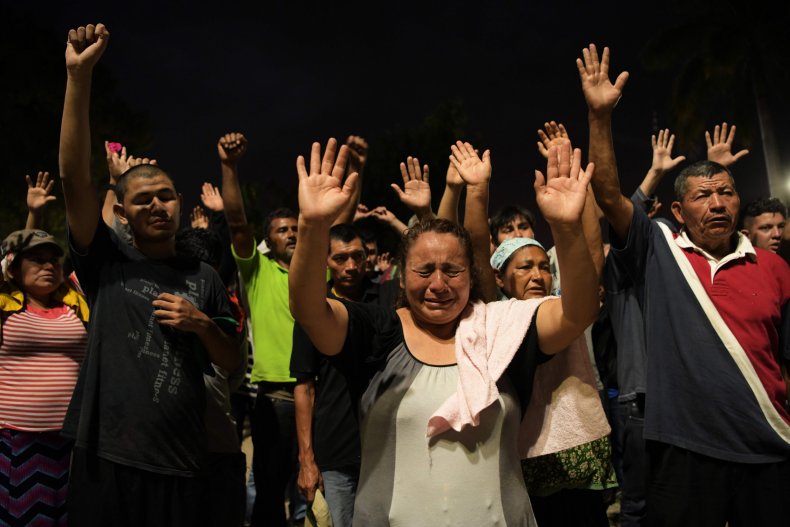 As the administration considers this plan, a caravan of an estimated 4,000 adults and 1,000 children continues to make its way through Mexico. The caravan left last Saturday from the Mexico-Guatemala border city of Tapachula. While organizers of the group said they intend to stop the march at Mexico City.
However, some in the group plan to continue on to the U.S.-Mexico border. As Mexico has worked to contain the flow of migrants from Central America, its asylum system has become overwhelmed, Border Report wrote. On top of the backlog, Mexico's economy has faced recent turmoil, and violence from drug cartels remains a threat.
"I think even I want to go to the United States because of the conditions this country is in, so Joe Biden can embrace me," Luis García Villagran, an organizer of the caravan with Center for Human Dignity, told Border Report. "Obviously everyone wants to go to the United States."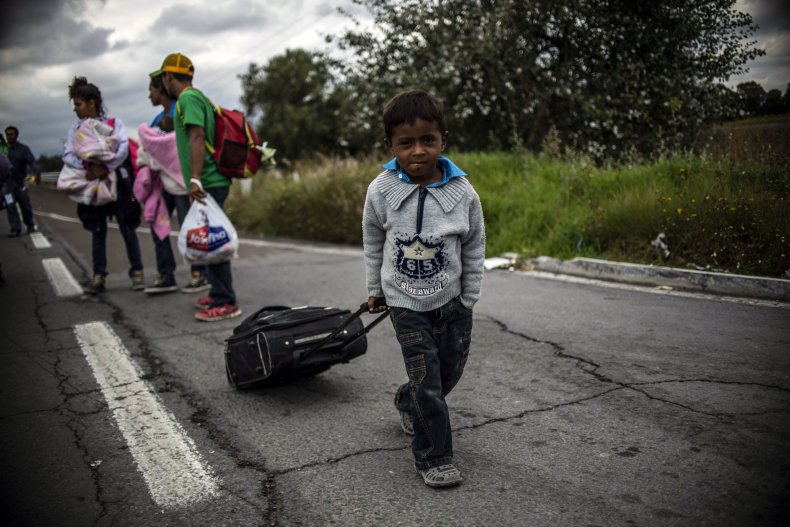 President Joe Biden and Vice President Kamala Harris, who was tapped to handle the border crisis, have received significant criticism from both sides of the aisle. Republicans have condemned the president for being unable to stem a flow of over 1.4 million migrants over the course of his presidency, according to Border Patrol data. While Democrats have taken shots at him for not eliminating the Trump-era "Remain in Mexico" policy.
For many individuals seeking asylum in the United States, living in tents at the border, devoid of electricity and running water, remains the preferable alternative to staying in their home countries. Central America's northern triangle of Honduras, Guatemala, and El Salvador remain rife with economic insecurity, gang violence, and environmental devastation. Many see leaving their homelands as the only alternative.
"More than a Dream, America is a need," Yadira, a migrant from Honduras living in an encampment on the Tijuana-San Diego border, told Newsweek in April of this year. "We need protection. I need a better life for my family."