Biden Paid Over 4,900 Times More in Taxes Than Trump in 2017
Democratic presidential nominee Joe Biden paid thousands of times more in federal income taxes than President Donald Trump in 2016 and 2017, despite the incumbent Republican being far more wealthy.
According to Biden's tax returns, which he released publicly in July 2019, the former vice president and his wife Jill Biden paid $1.5 million in federal income taxes in 2016 and $3.7 million in 2017. The New York Times, which obtained nearly two decades of Trump's closely guarded tax returns, reported on Sunday that the president paid just $750 in both years. That means the Bidens paid 2,000 times as much in federal income taxes in 2016 and more than 4,900 times as much in 2017.
Forbes estimates that Trump's net worth is about $2.5 billion, a decline of about $600 million from last year. The president has said that his wealth is significantly higher, but has not provided evidence to back up that claim. Biden and his wife's net worth is estimated to be about $9 million.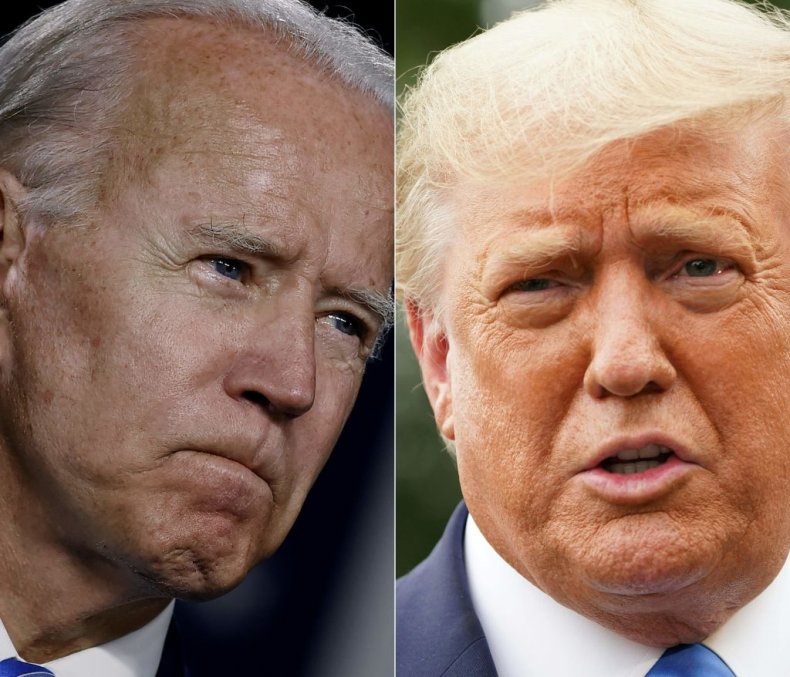 The president, who has repeatedly refused to release his tax returns claiming inaccurately that he is not permitted to due to an IRS audit, dismissed the reporting by The New York Times as "fake news." A lawyer for Trump also said "most, if not all, of the facts appear to be inaccurate" in the report.
But Trump on Monday morning suggested—as he has bragged in the past—that he has avoided paying taxes. He argued that this was done legally, however. "I paid many millions of dollars in taxes but was entitled, like everyone else, to depreciation & tax credits," the president tweeted.
Newsweek reached out to the Trump and Biden campaigns for comment, but they did not respond by the time of publication.
The Biden campaign released a 30-second ad via social media on Sunday evening, comparing the amount firefighters, teachers, construction managers and nurses paid in taxes compared to Trump. "Teachers paid $7,239, Firefighters paid $5,283, Nurses paid $10,216, Donald Trump paid $750," the caption for the ad on Twitter said.
Biden's campaign also quickly began selling stickers that say: "I paid more in taxes than Donald Trump."
Former Democratic presidential candidate Senator Bernie Sanders, a Vermont independent who has endorsed and campaigned for Biden, slammed Trump following the Times report, saying the president was benefiting from "corporate socialism."
"Shock of shocks! Donald Trump, the self-proclaimed billionaire, received a $72.9 million tax refund from the IRS while not paying a nickel in federal income taxes in 10 out of 15 years," Sanders tweeted on Sunday. "Yep. Trump l-o-v-e-s corporate socialism for himself, rugged capitalism for everyone else."
Tom Ridge, former Republican governor of Pennsylvania who also served as former GOP President George W. Bush's secretary of homeland security, strongly criticized Trump over his tax avoidance in a Monday interview with CNN.
"I think it kind of reveals the lack of transparency, the lack of honesty and his inability ultimately to connect with people who scramble, maybe two household incomes scramble to pay a thousand or two in taxes," Ridge, who endorsed Democratic presidential nominee Joe Biden on Sunday, said.
Ridge said that the president has shown a "tremendous lack of empathy and appreciation for those people who struggle with limited income."