Trump Tax Returns the 'Rosetta Stone' for Understanding His Corruption, Michael Cohen Says
Donald Trump's ex-lawyer Michael Cohen says the president's alleged tax returns are the "Rosetta Stone for understanding the depth of his corruption and crimes," as his former boss dismisses reports over what he has paid in recent years.
The New York Times claimed the president paid $750 in income tax in 2016 and 2017 and nothing in 10 of the previous 15 years, though Trump has described this as "totally fake news."
While continuing to defend not having released the details, he has said the returns remain under audit by the Internal Revenue Service. This has been his ongoing reasoning for not releasing them despite repeated calls to do so.
A lawyer for the Trump organization, Alan Garten, said the Times reporting was "riddled with gross inaccuracies," coinciding with Trump's "fake news" comments.
Asked about The New York Times' report, Cohen, the president's former lawyer, told Newsweek he believes the president is fighting the emergence of his financial records in order to prevent what he suggests could be incriminating details becoming public.
"Donald Trump's financial records are the Rosetta Stone for understanding the depth of his corruption and crimes," he said.
"The more it is unraveled the more he will unravel. It's the reason he's fought so hard to keep it under wraps."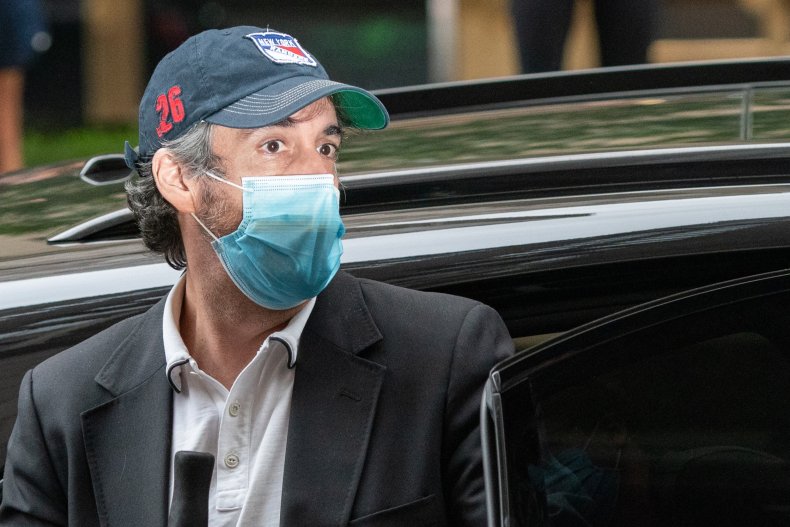 In regards to the consequences of releasing the information, Cohen said he thinks the president fears a "massive" tax bill or potentially being accused of tax fraud.
Cohen suggested the president may not be able to afford the cost of tax debt or penalties which might come if more details emerge.
"Trump doesn't have the cash liquidity available to pay the tax debt, interest and penalty he will now be forced to pay," he said.
Newsweek has contacted the White House and the Trump campaign for comment.
Cohen, who is under home confinement as he serves a three-year federal prison sentence, has previously criticized Trump on the tax returns.
Cohen, whose sentence relates to crimes involving campaign finance violations, tax evasion and lying to Congress, suggesting the president should be sent to prison for "360 years" over tax evasion.
He has said before that he believes the release of Trump's tax return would result in penalties and potentially uncover tax fraud.
Cohen also said the potential of Trump facing litigation over such crimes has motivated the president in "setting himself up to be an autocrat."
Cohen has made several accusations against his former boss in a memoir. White House Press Secretary previously branded him "a disgraced felon" and said he has "lost all credibility," in regards to claims he made against Trump.