Biden Says Admin Still Can't Find Hundreds of Migrant Kids Separated From Parents by Trump
President Joe Biden said that his administration is still struggling to locate many of the hundreds of migrant children separated from their parents under former President Donald Trump's internationally condemned "zero tolerance" family separation policy.
During his 2020 presidential campaign, Biden vowed to work to reunite the migrant children that were separated from their parents under the highly controversial Trump administration policy. The former president implemented the policy and kept it in place from April 2018 until June 2018. Thousands of children were taken from their parents or guardians while the policy remained in place, and hundreds have yet to be reunited with their families.
"What we have done is we have united children with their families as they've come across the border," Biden told NBC News' Today in an interview broadcast Friday morning, as he differentiated his administration's approach to immigration from his Republican predecessor. However, he went on to say that his administration is still unable to locate many of the separated children.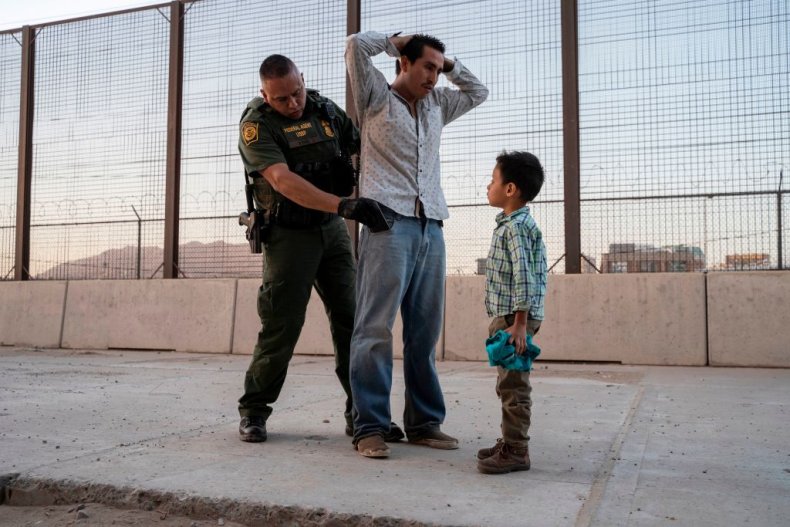 "But one of the things is, we don't know yet where those kids are. We're trying like hell to figure out what happened. It's almost like being a sleuth, and we're still continuing to try like hell to find out where they are," the president said.
Biden also strongly discouraged Central American migrant parents from sending their children to cross the U.S. southern border with Mexico. "Do not send your kids, period," the president said, as an unprecedented number of unaccompanied migrant minors have been detained at the border since he took office. "They are in jeopardy going—making that thousand-mile trek," Biden warned.
At the beginning of February, Biden signed three executive orders that were intended to reform the U.S. immigration system while rolling back hardline policies put in place under Trump. This included establishing a task force with the specific purpose of reuniting hundreds of children that remained separated from their parents.
"I'm not making new law, I'm eliminating bad policy," Biden said at the time.
In January 2019, the Department of Health and Human Services (HHS) Office of Inspector General published a report saying that the Trump administration did not actually know how many children were separated from their families under the "zero tolerance" policy. "The total number of children separated from a parent or guardian by immigration authorities is unknown," the report said at the time.
Even though the controversial policy was officially ended in June 2018, the American Civil Liberties Union has said that as of January, more than 1,100 migrant families had faced separation since the policy was supposedly ended. The Trump administration implemented the hardline policy in an effort to deter undocumented migration, but the border still saw a significant influx in immigrants in 2019.
Biden has faced backlash from Republicans and some Democrats for the changes he has made to how migrants are treated at the border. Critics argue that the president's somewhat softer approach has led to an overwhelming number of undocumented migrants and asylum seekers.
In March, Customs and Border Protection agents apprehended more than 171,000 migrants crossing the southern border—the highest monthly total in 15 years. That included a record number (some 18,800) of unaccompanied minors.
Newsweek reached out to the White House for further comment but did not hear back in time for publication.