Biden Says 'They're Lying' When Asked About Republicans Saying Democrats Are Anti-Police
When Democratic President Joe Biden was asked how he responds to Republicans who say that he and the Democratic party are anti-police, Biden responded, "They're lying."
Biden made his comments while responding to a question from CNN anchor Don Lemon during a CNN Town Hall on Wednesday night. Earlier in the event, Biden said that the nation needs more police to respond to recent increases in violent crime.
Speaking of a Democratic police reform bill, Biden said, "We need to pass the [George] Floyd Act and all that, but here's the deal: Cops are having real trouble. They're not all bad guys, a lot of good guys. We need more policemen, not fewer policemen. But we need them involved in community policing.... When we did that, violent crime went down."
Biden was referring to the George Floyd Justice in Policing Act, which the House of Representatives passed in March. The bill was named after a Black Minneapolis resident who died on May 25, 2020, after a white police officer knelt on his neck for nearly nine minutes during an arrest. Floyd's death sparked national and international outrage and triggered protests against racism and police brutality.
The wide-ranging reform bill named after Floyd would ban chokeholds and curb qualified immunity for law enforcement personnel. It would also ban no-knock warrants in certain cases, create a national police misconduct registry and prohibit racial and religious profiling, among other measures. So far, the Senate has not taken any action on the bill, nor a competing Republican-backed proposal introduced by Senator Tim Scott of South Carolina.
During the 2020 presidential campaign, Biden said that he opposed efforts to "defund the police" but agreed that some funding should be directed to other forms of public safety and social workers.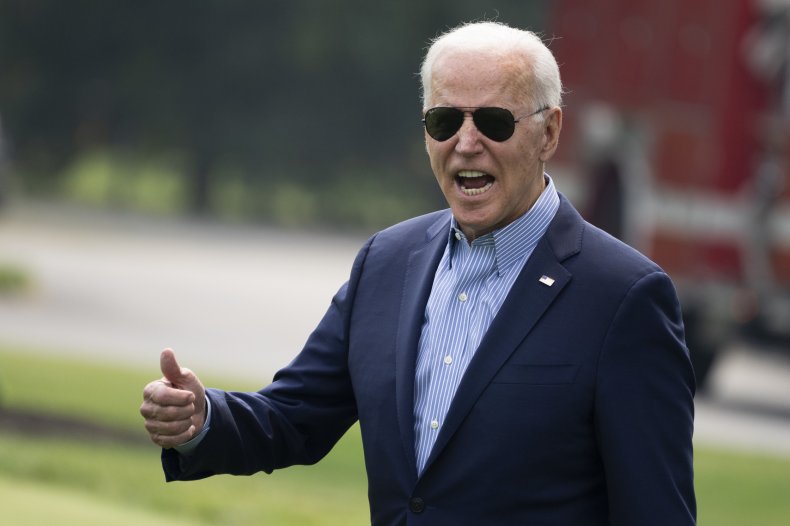 Republicans have long accused Democrats of being "soft on crime."
In late June, Republican Indiana Congressman Jim Banks wrote an op-ed posted on Fox News' website, accusing Democrats of being responsible for an increase in crime. He blamed Democrats' alleged "dehumanization of law-enforcement" and claimed there is "overwhelming evidence connecting the rise in murders to the violent riots last summer and the Defund the Police movement."
Fox News Sunday anchor Chris Wallace confronted Banks about his op-ed after congressional Republicans voted against Biden's $350 billion package which would've aided police. The package was part of Biden's $1.9 trillion COVID-19 relief bill. It allotted money for cities and states to hire more police officers, invest in new technologies and develop summer job training and recreation programs for young people in an effort to curb crime.
"Can't you make the argument that it's you and the Republicans who are defunding the police?" Wallace asked Banks.
"They can't recruit people to become a police officer because we've stigmatized one of the most honorable professions in America," Banks responded.
In May, Floyd's family members and the family's attorney, Ben Crump, urged Congress to pass the Floyd Act near the one-year anniversary of Floyd's death.
"It has been 57 years since we've had meaningful police reform on the federal level in America, and we want to make sure that we do something, that we not just talk the talk," Crump said. "Now is the time to act. Let's do it in the name of George Floyd and all the others that have been taken from us unjustly [by] the very people who are supposed to protect and serve us."
Newsweek contacted the White House for comment.