On November 15 in 2016, President Donald Trump got his first top-secret intelligence briefing, a week after his election victory—something President-elect Joe Biden has yet to receive.
Trump received the President's Daily Brief (PDB), the daily summary of high-level information and analysis on national security issues, at Trump Tower in New York City that day, CNN reported at the time.
It came days after President Barack Obama welcomed Trump to the Oval Office, where they met for 90 minutes and later shook hands in front of cameras. That day, Biden, then the vice president, also met with his successor, Mike Pence, and offered his support for a "smooth" and "seamless" transition of power.
Four years on, Trump has refused to allow Biden to receive intelligence briefings following the Democrat's win, even the ones he was getting as a presidential nominee, the Associated Press reported.
Th president has not conceded the race, citing baseless claims of voter fraud, more than a week after the AP and major television networks called the race for Biden on November 7.
Yet several Senate Republicans have said that Biden should receive classified information, including Sen. Lindsay Graham and Sen. Chuck Grassley.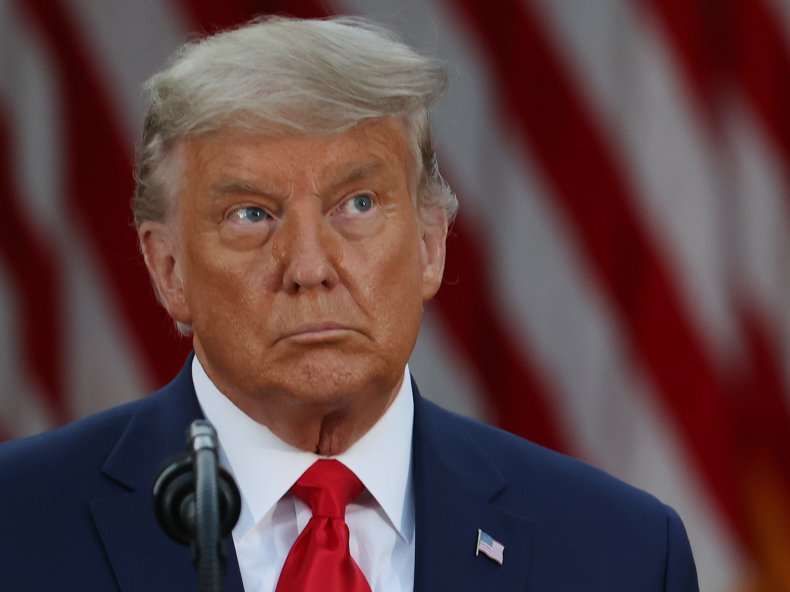 Intelligence briefings for presidential nominees were authorized by President Harry Truman, who was dismayed after only learning about the Manhattan Project to develop an atomic bomb 12 days into his presidency in 1945.
Biden was receiving those intelligence briefings during the campaign, but is not anymore, the AP reported.
The General Services Administration (GSA) has not recognized Biden as the winner of the 2020 presidential election, thus denying him access to funding and briefings.
But Biden is familiar with the PDB, having read the sensitive document prepared for the president and key cabinet members and advisors during his eight years as vice president.
He has said that not having access to it during the transition period is "not critical." "Access to classified information is useful, but I'm not in a position to make any decisions on those issues anyway," Biden said earlier this week. "It would be nice to have it, but it's not critical."
But on Friday, his transition adviser Jen Psaki said that every day that the president-elect doesn't have access to national security intelligence briefings is "more concerning."
"It's been six days, but every day that passes on, it becomes more concerning that our national security team and the president-elect and the vice president-elect don't have access to those threat assessments, intelligence briefings, real-time information about our engagements around the world," Psaki said.
It came after over 100 former military and national security officials sent a letter to the GSA, warning that delaying Biden's access to transition services raises national security risks.
It cited the 9/11 Commission Report, which said the contested 2000 presidential election dramatically shortened the transition from Bill Clinton to George W. Bush's administration and contributed to a lack of preparedness ahead of the September 11, 2001 terror attacks.
Newsweek has contacted the White House and Biden's transition team for comment.