President Joe Biden's approval rating has risen over the past two weeks, but approval of his administration's immigration policies hovers below 40 percent, according to new polling.
The passage of Biden's $1.9 trillion American Rescue Plan—which included $1,400 stimulus checks, an expansion of the child tax credit and shored up unemployment—as well as the rapid rollout of the COVID-19 vaccine appears to have buoyed the new president's approval rating. At the same time, the White House's response to the surge of migrants on the southern border is drawing a negative response from the American public.
Overall, 53 percent of Americans approve of the job Biden is doing, an increase of 3 points compared to mid-February, when it stood at just 50 percent, according to new polling from Yahoo News/YouGov. That also marks an 8-point increase compared to inauguration day back in January, when Biden's approval rating was just 45 percent.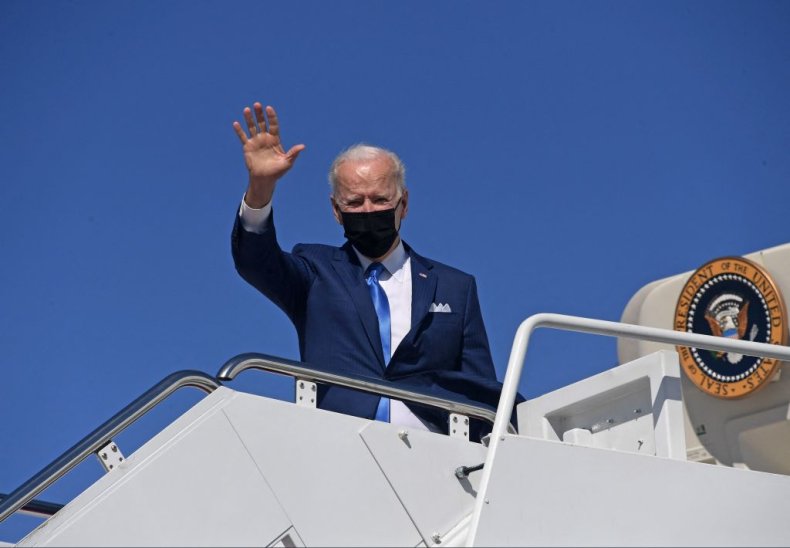 The president's job approval rating for his response to the COVID-19 pandemic is even higher. Two weeks ago, just 51 percent of Americans said they approved of Biden's response to the ongoing crisis. Now that number has risen to 56 percent. About the same amount of people polled—55 percent—said they approved of the Democratic president's American Rescue Plan.
However, Biden gets low marks when it comes to immigration. Just 37 percent of Americans said they approve of Biden's handling of immigration policy, and 44 percent said they disapprove. While the new administration has resisted calling the situation at the southern border a "crisis," that is out of step with a significant majority (62 percent) of Americans, who say there is a "crisis" playing out. Additionally, 45 percent of Americans believe the situation has gotten worse and only 19 percent believe it has improved.
The number of migrants coming to the border surged above 100,000 in February, the highest number since 2019. Meanwhile, the number of unaccompanied migrant minors crossing the border has jumped dramatically. The Biden administration has chosen not to expel these vulnerable children. Although minors should be held no more than 72 hours before they are transferred to family members or other caretakers within the U.S., the surge has led to significant delays. Some children have reportedly been held for up to 10 days.
Republicans have slammed Biden's immigration policies, which they argue have led to the surge. Progressive Democrats have also strongly criticized the conditions in which unaccompanied minors are being held. Images and videos of overcrowded facilities have been widely circulated, showing migrant children sitting or laying on the floor in crowded rooms.
The White House has pushed back against criticism, saying that surges have been routine for years and pointing to the major uptick in migrants crossing the border in 2019 under former President Donald Trump—despite his administration's hardline immigration policies. The administration has stressed that it is attempting to deal with migrants in a more humane way, while also saying that the problems of overcrowded facilities cannot be solved overnight.