Biden's Spending Framework Abandoned or Slashed Progressives Priorities. Here's the List.
President Joe Biden was on Capitol Hill Thursday to pitch a new, scaled-back framework of his "Build Back Better" agenda to Democrats.
After weeks of negotiation between the progressive and moderate wings of the Democratic Party, the White House released an outline of a $1.75 trillion social-spending and climate package aimed at winning over the entire caucus.
The framework is significantly lower than the originally proposed, progressive-backed $3.5 trillion bill. It also cut many policies on the group's wish list, including free community college, paid family leave and Medicare expansions.
Instead, Biden's plan focuses on expanding early childhood education and childcare; combating climate change and cutting greenhouse gas emissions; and expanding Affordable Care Act tax credits.
Arriving at the Capitol, Biden told reporters that "everybody's on board" with the plan.
"It's a good day," the president said.
But Representative Pramila Jayapal, chair of the Congressional Progressive Caucus, said that her members will need to see complete legislation before they can support the new framework.
"We want to see the actual text because we don't want any confusion, misunderstandings. My understanding is that the framework is very general. So let's turn it into legislative text," Jayapal told reporters.
Here are the progressive priorities slashed from the framework:
Paid Family Leave
In a major blow to progressives, left out of Biden's framework were plans to offer 12 weeks of paid family and medical leave. At one point, negotiators were also considering a four-week program but the White House cut that from the new framework as well.
"The United States is the only industrialized country in the world not to guarantee family and medical leave. It's an outrage," Representative Ilhan Omar tweeted on Thursday morning. "Build Back Better is our opportunity to change it."
Free College
Two free years of community college—a major priority for Biden and progressives—is not included in the new plan.
Congresswoman Alexandria Ocasio-Cortez previously said the provision should be non-negotiable. "I believe that free community college should be—it should be a standard," the New York Democrat told CBS.
Medicare Expansions for Dental, Vision
Progressives have demanded changes to Medicare to cover dental, hearing and vision for older Americans. But Biden's framework only delivered on allowing the healthcare program to cover the cost of hearing.
"It is really insane that in the wealthiest country in the history of the world, we have tens of millions of Americans, older Americans, who have no teeth in their mouth, who are unable to digest the food that they are eating," Senator Bernie Sanders said Wednesday.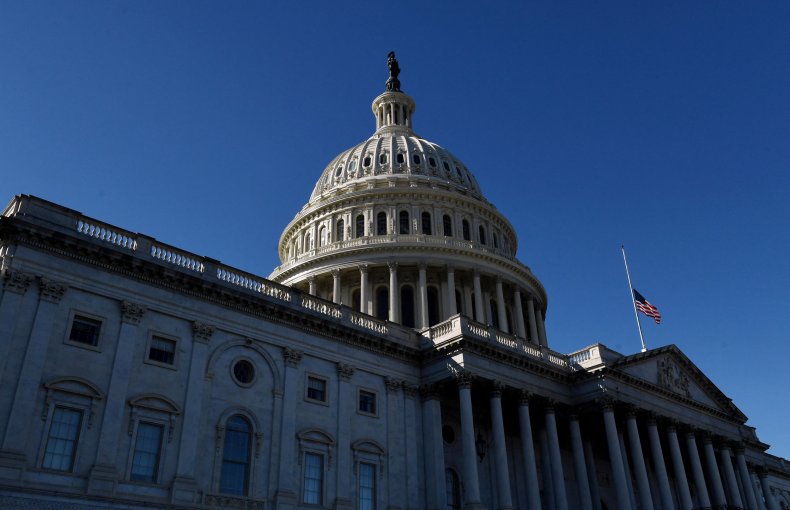 Drug Pricing Reform
Nixed from the White House's framework is a provision that would allow Medicare to negotiate the cost of prescription drugs.
"Before I came to Congress, I worked as a full-time nurse. I've had patients die because they were choosing between paying rent and paying for their prescription medications," Representative Cori Bush tweeted late Wednesday. "Congress cannot miss our moment to save lives. We need to take on Big Pharma's greed now."
Billionaires Tax
To pay for the $1.75 trillion bill, Biden has proposed a new surtax on millionaires and billionaires as well as a 15 percent corporate minimum tax.
But he left out the "billionaires tax" floated by Senator Elizabeth Warren and others that would impact people with $1 billion in assets or $100 million in income for three consecutive years.
Warren said the tax is "a crucial step to crack down on tax avoidance schemes so the richest Americans pay what they owe."