'Big Brother' 2022 Week 3 Power of Veto and Nomination Results
The results of the Power of Veto competition on Big Brother have been revealed, as well as the Houseguests that have been nominated for eviction this week.
Last week, Joe "Pooch" Pucciarelli became the first contestant to be eliminated from Big Brother Season 24, and now we know who might be joining him in leaving the house.
Head of Household Matthew "Turner" Turner initially nominated Brittany Hoopes and Michael Bruner for eviction, but have the pair now been saved by the Power of Veto? If so, who has taken their place?
Newsweek has everything you need to know about this week's nominations on Big Brother 2022.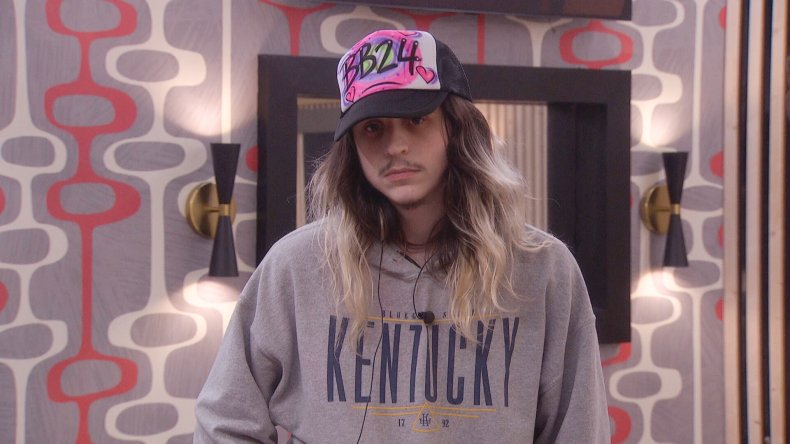 Who Has the Power of Veto on
Big Brother
2022?
This week on Big Brother, the 14 remaining Houseguests were split into the seven "Festie Bestie" pairs: Brittany Hoopes and Michael Bruner; Joseph Abdin and Monte Taylor; Daniel Durston and Kyle Capener; Jasmine Davis and Matthew "Turner" Turner; Alyssa Snider and Indiana "Indy" Santos; Ameerah Jones and Terrance Higgins; and Nicole Layog and Taylor Hale.
Head of Household Turner selected the players who would play in the Power of Veto competition this week, choosing himself and "Bestie" Nicole, and the already-nominated pair Michael and Brittany.
He then randomly selected Nicole and Taylor as the other pair to compete by choosing their names from a box.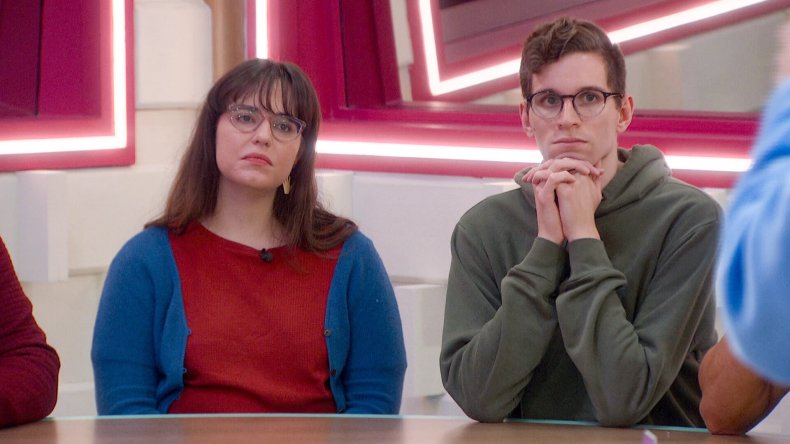 The Power of Veto gives Houseguests the ability to remove one of the nominations for the week.
Communication was key in the competition, as the three pairs needed to use teamwork to build a puzzle, partly from the ground and partly suspended in air. The players had to ensure they were in the right positions at the right time to piece the puzzle together.
Eventually, Brittany and Michael secured the Power of Veto and saved themselves from being nominated.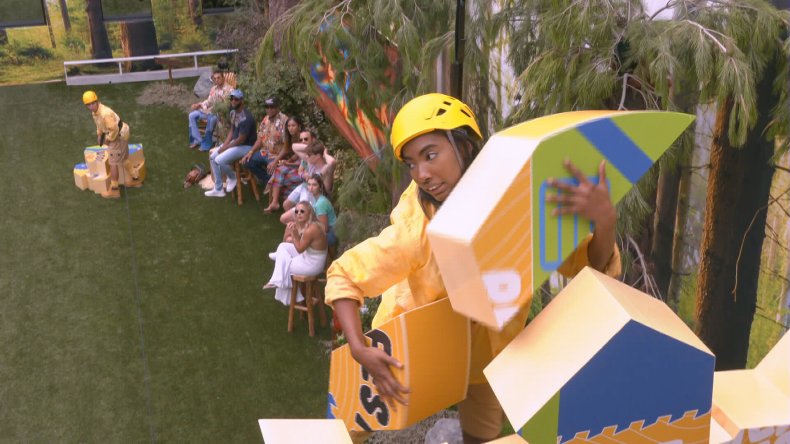 Who Has Been Nominated on Big Brother 2022?
After the Houseguests that he had initially voted for, Brittany and Michael, were saved by the Power of Veto, Turner was tasked with nominating two more of his co-stars.
According to the Big Brother live feeds, Turner has decided to put Ameerah and Terrance on the block.
The two are currently paired up as "Festie Besties" but will be split up when one of them becomes the second Houseguest of the season to be eliminated and sent home.
The live feeds have shown that Ameerah is confident she will stay, however fans know that the Houseguest is counting on votes from her co-stars who have already said, behind her back, that they will be saving Terrance instead.
Big Brother continues Wednesdays, Thursdays and Sundays on CBS.