'Big Brother' 2022 Week 5 Power of Veto and Nomination Results
The latest winner of the Power of Veto competition has been revealed on Big Brother 2022.
Earlier this week it was confirmed that Michael Bruner is the Head of Household for Week 5, meaning himself and his "Festie Bestie" partner Brittany Hoopes are safe from elimination.
Michael is part of the Leftovers alliance, a group of Houseguests who are working together to try and get rid of their competition and increase their chances of success in the house.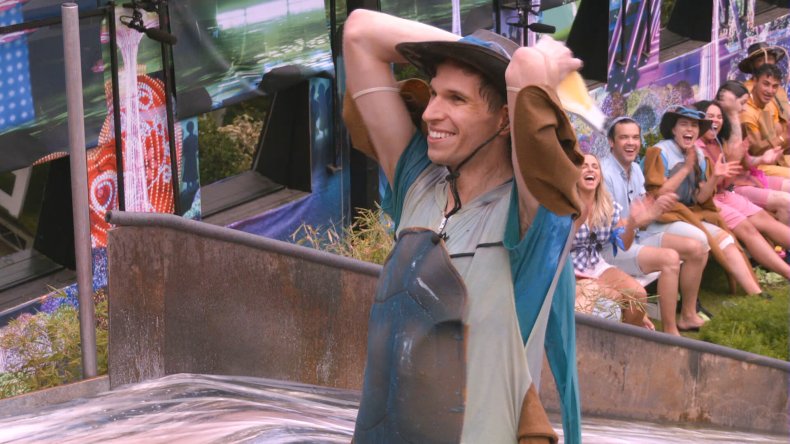 After being announced as Head of Household, Michael put Joseph Abdin, Monte Taylor and Terrance Higgins, who joined up as a "Festie Bestie" trio when Terrance's former partner Ameerah Jones was evicted in Week 3, up for elimination, but revealed to Brittany his actual plan was to get rid of Daniel Durston.
He told his partner that he was hoping that by nominating Joseph, Monte and Terrance, Daniel wouldn't suspect that he is Michael's actual target, and that whoever wins the Power of Veto competition could then use their win to put Daniel on the chopping block.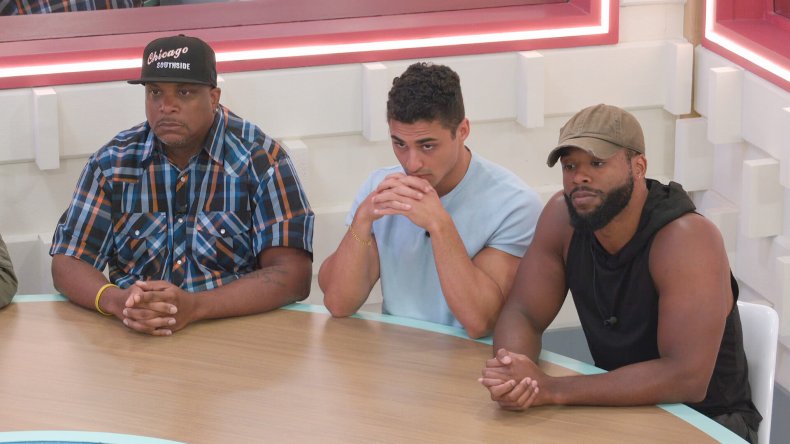 Michael's plan to get Daniel evicted hinged on the results of the Power of Veto competition, as it is the winner of the challenge that has the power to change nominations, but has it worked in his favor?
Newsweek has everything you need to know about this week's Power of Veto competition and nominations on Big Brother 2022.
Who Won the Power of Veto on
Big Brother
2022 Week 5?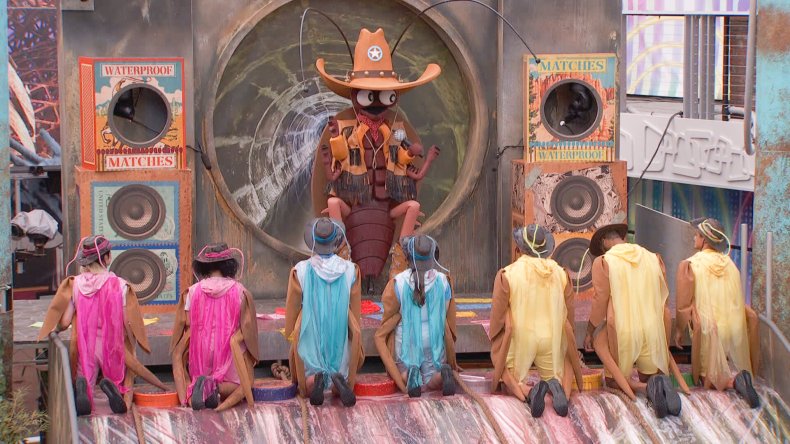 The Power of Veto competition was won by Michael. This is the fourth time Michael has won the competition in five weeks.
This week's competition saw the return of regular Big Brother challenge OTEV (veto spelled backwards), which has become a fan favorite throughout the years. OTEV is a musical chairs-style competition that is played in rounds, with one person being eliminated each round. The last person left standing is the winner.
Who Has Been Nominated on Big Brother 2022 Week 5?
Big Brother's current Head of Household Michael has chosen to change his previous nominations following his Power of Veto win.
Despite Terrance's efforts to try and get his co-stars to keep him, Joseph and Monte on the chopping block, the trio are no longer facing elimination. Terrance was seen suggesting that they stay nominated, thinking that he could try and get his fellow Houseguests to vote Monte out. What he doesn't know, of course, is that Monte and Joseph are both in the Leftovers alliance so he would actually have been setting himself up to be eliminated.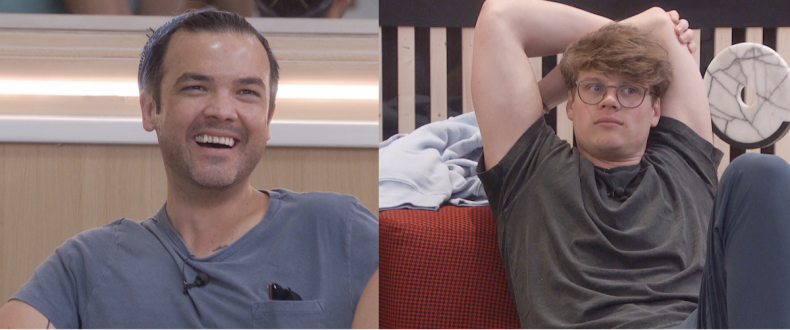 Michael did not follow Terrance's suggestion and decided to continue with his plan to try and get Daniel out, putting Daniel and his partner Kyle Capener up for eviction.
The Leftovers still have a majority in the house so it is likely they will follow Michael's plan and save Kyle, sending Daniel home.
Big Brother continues Wednesdays, Thursdays and Sundays on CBS.