Who Left 'Big Brother' 2022 in Week 3? Shock Eviction Results
The third Houseguest to be evicted from Big Brother 2022 was revealed on the July 28 episode, after another week of twist and turns in the house.
Earlier this week on the CBS show it was confirmed that Ameerah Jones and Terrance Higgins had been nominated by Head of Household Matthew "Turner" Turner.
Turner had initially put up Brittany Hoopes and Michael Bruner but they saved themselves after winning the Power of Veto competition.
So, was it Ameerah or Terrance or who ended up having to pack their bags and leave the house? Newsweek has everything you need to know about the latest eviction on Big Brother 2022.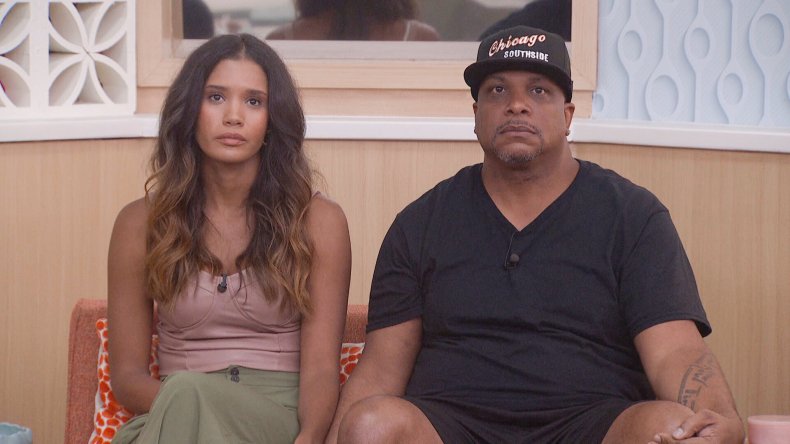 Who Left Big Brother 2022 in Week 3?
After it was revealed that Ameerah and Terrance were up for eviction, many Houseguests were shocked, especially Ameerah's closest confidants Nicole Layog and Jasmine Davis.
Throughout this season, fans have seen a number of the Houseguests turn on Taylor Hale, determined to get the personal stylist out of the house, but during Turner's stint as Head of Household, it seemed that Taylor's luck had changed.
This week an alliance was formed (called the Leftovers alliance) which was determined to take back power in the house. The Leftovers alliance, made up of Turner, Monte Taylor, Kyle Capener, Joseph Abdin, Brittany, Taylor and Michael, decided that they would put an end to the treatment of Taylor, starting with ousting Ameerah.
After Turner announced that Ameerah and Terrance were up for eviction, Ameerah was very surprised she had been targeted. Viewers of the live feeds will have seen her tell her co-stars that she was confident she was staying, listing Houseguests whose vote she could count on. What she didn't know, however, was that the Leftovers alliance had all already agreed to save Terrance over Ameerah, and were bluffing her by telling her she could count on their votes.
When it then came to eviction time, Ameerah was ousted in a 7-4 vote. She told the show's host Julie Chen Moonves in her exit interview that she believes the Houseguests voted for her to leave because they saw her as a "threat."
"I was just a bigger competitor than Terrance and if I were them I would have voted me out over Terrance too. So I completely understand," she said.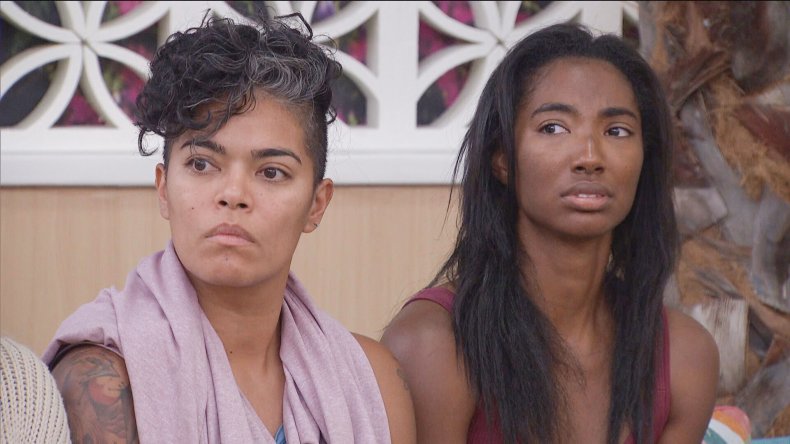 Back in the house, Terrance, who had been coupled up with Ameerah as part of the "Festie Bestie" twist was then allowed to pick an existing "Bestie" duo to join, opting to partner up with Monte and Joseph.
The other "Festie Bestie" pairs are currently Brittany and Michael, Kyle and Daniel Durston, Jasmine and Turner, Alyssa Snider and Indiana "Indy" Santos, and Nicole and Taylor.
Big Brother continues Wednesdays, Thursdays and Sundays on CBS.