Who Is 'Big Brother's' New Head of Household and the Eviction Nominees?
The latest Head of Household has been confirmed on Big Brother 2022, as well as the names of the Houseguests the HoH has nominated for eviction.
Last week saw Matthew "Turner" Turner take a stand during his stint as HoH, forming what has been dubbed the "Leftovers alliance" with some of his fellow contestants.
The Leftovers alliance, made up of Turner, Monte Taylor, Kyle Capener, Joseph Abdin, Brittany Hoopes, Michael Bruner and Taylor Hale, decided that they would take back power in the house and put an end to the treatment of Taylor. Throughout Season 24 of Big Brother, fans had seen Taylor become the target of unfair behavior from some of her co-stars.
Ameerah Jones was the first target of the Leftovers alliance and she was evicted last week—but will the alliance still have the power this week with a new HoH taking over? And which contestants have been nominated for eviction and are at risk of being sent home? Newsweek has everything you need to know about the latest in the Big Brother house.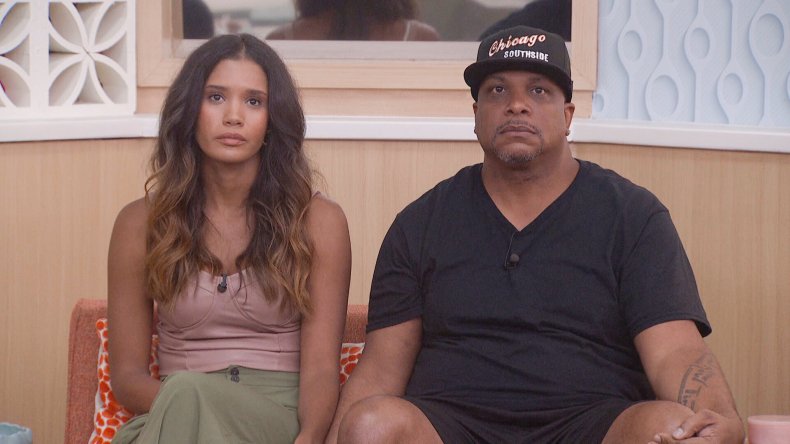 Who Is HoH on Big Brother 2022?
This week's Head of Household is Monte Taylor. Monte is part of the Leftovers alliance meaning the group once again holds power this week.
Monte won the HoH competition, which was themed around upcoming film The Invitation.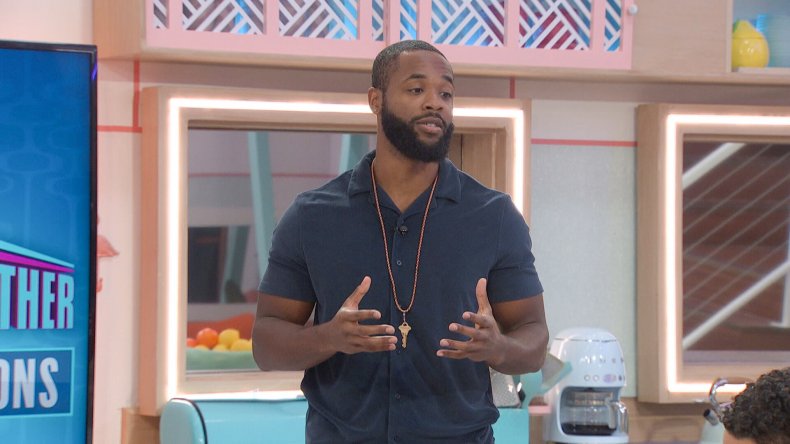 Who Has Been Nominated For Eviction on Big Brother 2022?
As Head of Household, Monte was tasked with nominating two Houseguests to be up for eviction. As part of the continuing "Festie Bestie" twist, the two Houseguests nominated had to be a "Bestie" pair. The pairs are currently Brittany Hoopes and Michael Bruner, Kyle Capener and Daniel Durston, Jasmine Davis and Matthew "Turner" Turner, Alyssa Snider and Indiana "Indy" Santos, and Nicole Layog and Taylor Hale.
Monte is currently paired up with Joseph Abdin and Terrance Higgins (who joined the pair when his "Bestie" Ameerah Jones was evicted last week), so Joseph and Terrance were safe from being nominated.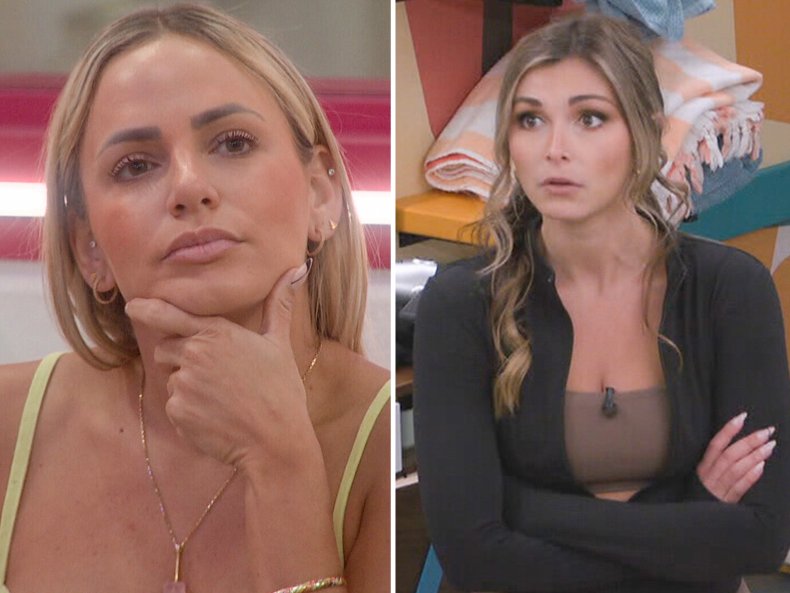 After much discussion with the Leftovers alliance, Monte eventually settled on nominating Alyssa and Indy. Monte originally wanted to nominate Nicole and Taylor, with the hopes of getting Nicole out, but Taylor did not want to follow through with the plan in the end. Kyle and Daniel were also brought up in the discussions but are safe for now.
Although Alyssa and Indy are currently at risk of being sent home, there is still the Power of Veto competition, in which two Houseguests can each get the power now to remove one of the nominations.
So everything could change before eviction night if a Houseguest who is not in the Leftovers alliance wins the Power of Veto and wants to save Indy or Alyssa.
Big Brother continues Wednesdays, Thursdays and Sundays on CBS.