'Big Stretch': Wendy Walsh Sorry for Will Smith-Vladimir Putin Comparison
Relationship expert Dr. Wendy Walsh is apologizing after a TikTok of hers went viral in which she compared Will Smith to Russian President Vladimir Putin following Smith's slap of Chris Rock at the Oscars on Sunday.
In the original video, which has been deleted but archived by other TikTokkers, she accused Smith of narcissism, and laid out ways she thinks he's similar to the Russian leader.
"Let's talk about how Will Smith is a little bit like Vladimir Putin. I mean, the scale is different, but they both showcase traits of narcissism. No. 1, they both have a sense of entitlement. They require admiration and adoration from their audience or their people. And it seems like they're caring less about the needs of their audience and more about their own selfish needs," Walsh said.
"They become enraged, like any narcissist, both Putin and Smith get very angry when they don't get special treatment, and they lash out so that they can feel superior. Smith felt that his family was too special to be part of a comedian's joke. Putin poisons people who speak out against him," she added.
Walsh also said that Putin and Smith have "no empathy" and "don't care about their victims," saying that Smith didn't apologize to Rock at the Oscars. While Smith did apologize to the crowd when he accepted his Best Actor Oscar for King Richard, he did not apologize to Rock by name until Monday.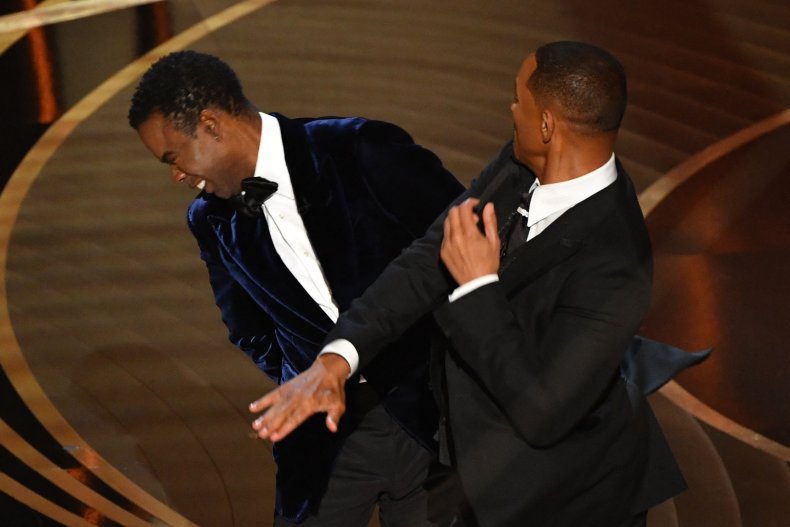 She also accused both Putin and Smith of "playing victim—like any narcissist—when they can't live up to that perfection, they plead for your empathy."
"Putin says he's a victim of cancel culture. Will Smith cried in front of the Oscar audience and asked us to feel sorry for him. The worst part is that everybody pretends that this is normal. Why are we standing by when millions of survivors of assault were traumatized watching that last night?" Walsh said.
"Chris Rock doesn't need to press charges against Will Smith, but we need to tell little boys all over the world that this is not manly," she concluded.
On Tuesday afternoon, Walsh posted a new video apologizing for the comparison.
"Ack! Internet, I've been told! Look, I was just trying to make a point that some industries—like politics and the entertainment industry—are filled with people who exhibit some narcissistic traits. Preachers too. But my comparison of Putin and Will Smith was a big stretch, and it was inappropriate. So I want you to know that I'm sorry," she said, "Now, let's get back to talking about the science of love."
Though she has deleted and apologized for the Putin comparison video, there is another video still live on Will Smith and his wife, Jada Pinkett Smith, where she calls the couple "damaged babies [who] sought fame as a way to heal."
"They want a strong loving model family to dispel any myths, those harmful stereotypes about Black families, but they also want the individual freedom to satisfy their unmet infantile needs. And this makes their relationship really fragile," she said.
Newsweek reached out to Will Smith's representatives for comment.
On Sunday's Oscar broadcast, Rock made a joke at Pinkett Smith's expense.
"Jada, I love you. G.I. Jane 2, can't wait to see it," he said, referring to Pinkett Smith's shaved head and the 1997 film in which Demi Moore shaved her head to join the military.
Smith quickly walked on stage and slapped Rock, before returning to his seat and shouting: "Keep my wife's name out your f****** mouth!"
"Wow, dude, it was a G.I. Jane joke," Rock responded, to Smith repeating his shout: "Keep my wife's name out your f****** mouth!"
"I'm going to, okay?" Rock replied, adding "That was the... greatest night in the history of television."