Bill Authorizing Governor to Order In-Person Learning at All Schools Passes Tennessee Senate
Tennessee's GOP-controlled Senate has approved new legislation that would allow Republican Governor Bill Lee to order all schools in the state to provide in-person learning amid the ongoing coronavirus pandemic. School reopenings have become a contentious issue for the Biden administration as GOP officials argue that the president hasn't acted aggressively enough against pressure from teachers unions.
Senate Bill 103, proposed by Republican state Senators Brian Kelsey and Kevin Vaughn and passed Monday evening, was introduced in response to backlash from parents and students in the state's largest county over the closure of schools. Shelby County schools have remained closed for nearly a year due to the pandemic.
As the last school district in the state to provide an in-person learning option, Shelby County Schools recently announced plans to return to in-person instruction beginning March 1. The new bill would allow the governor to make sure schools don't reverse course on providing in-person learning.
Metro Nashville Public Schools, the second last school district to return, began a phased-in return to classrooms earlier this month.
The legislation was approved in a party-line vote of 27 to 5 and will now be passed onto the House for consideration, where it will likely also be passed by the GOP-controlled chamber.
"Every Tennessee family deserves the choice of in-person learning," Kelsey said in a statement. "We have many students, especially low-income students, who are struggling this year and falling behind their peers. No one is saying that the governor should force students back into an atmosphere which they feel is unsafe. For those parents who want their children back into school, let's follow the science, and the science says it's safe."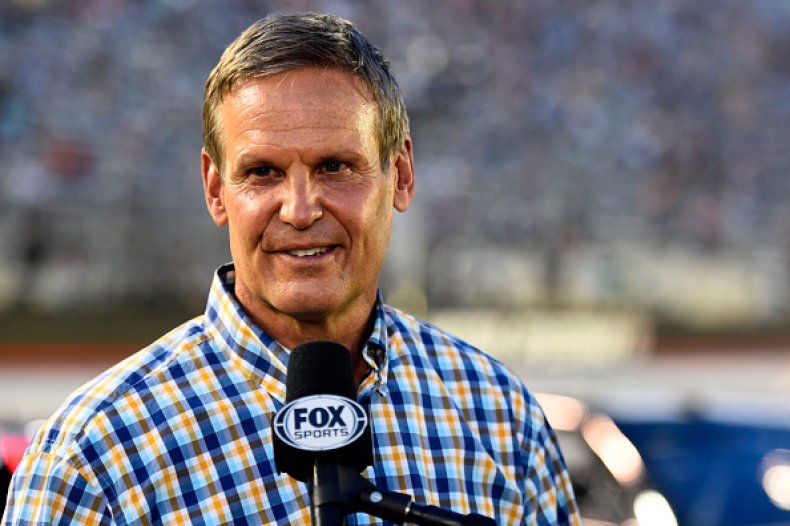 The push to reopen Tennessee schools also follows new guidelines from the Centers for Disease Control and Prevention (CDC), the health agency the Biden administration has deferred to for direction on returning safely.
The CDC has urged schools to begin reopening "to achieve benefits of in-person learning and key support services," emphasizing the importance for younger students and prioritizing teachers in vaccine rollouts.
Some Democrats in the Tennessee Senate noted the bill would override local governments' COVID-19 response, jeopardizing decisions made by local officials who have cautiously issued reopenings based on the needs of particular counties.
Lee has not stated whether he will use such powers to issue a statewide order, which would quash the sole authority schools have to remain open or closed in the case of a public emergency.
However, he has previously threatened to cut funding to school districts that fail to open for a minimum of 70 days of in-person classes this year. The warning seemed to narrowly target Shelby County Schools, the only district in Tennessee that had been of danger of missing the requirement at the time.
Shelby County Schools Superintendent Dr. Joris Ray has included face masks, temperature checks and staggered entry times in the district's reopening plan.
The district is also following CDC recommendations to prioritize vaccinations for educators. Teachers in the district will become eligible staring Wednesday, with more than 6,000 teachers expected to be vaccinated by the end of next week.
"You're going to see a lot of happy faces out there, a lot of happy teachers. They'll be so excited," Shelby County Mayor Lee Harris said.
Newsweek reached out to Lee's office for comment but did not hear back before publication.