Bill Burr Wastes No Words Calling Out Joe Rogan About COVID-19 and Masks
In a recent episode of Joe Rogan's podcast, comedian Bill Burr pushed back against the host on the issue of wearing masks to prevent the spread of COVID-19.
Appearing on an installment of The Joe Rogan Experience released Friday, Burr made it clear that he has very different concerns from Rogan when it comes to the ongoing coronavirus pandemic. Their back-and-forth culminated in a friendly but contentious exchange over the wearing of face masks.
For Rogan, who described himself as initially fearful of the virus (to the point of apparently experiencing psychosomatic symptoms), his primary concern has become less about halting the epidemiology of the disease and more about what he sees as disproportionate responses taken to halt its spread.
"I'm worried about them locking things down. Someone's got to step in and stop them from doing that," Rogan said. "You've got to lock down old people and sick people. Let regular people do whatever the f**k they want. You can't just lock people's freedom down for something that killed a small fraction of what you thought it was going to kill."
According to Johns Hopkins University, which has tracked coronavirus cases throughout the pandemic, more than 444,000 people have died of the coronavirus worldwide, with the United States experiencing the highest death toll. More than 116,000 people in the U.S. have so far died of the virus, while new cases continue to trend upward.
Contrary to Rogan's assertion that the virus has only "killed a small fraction" of projections, Newsweek reporting from throughout the outbreak demonstrates that many models cited by federal authorities during the response have provided fairly accurate numbers for the likely death toll. At the beginning of April, the White House Coronavirus Task Force cited models predicting 100,000 to 240,000 deaths from COVID-19. We've now exceeded the lower band, with no indication that the virus's spread will be halted before hitting the upper band.
Some prominent models have severely underestimated the death toll, including the ongoing statistical modeling conducted by the Institute for Health Metrics and Evaluation at the University of Washington, which estimated 60,308 coronavirus deaths in a projection released April 21. On April 9, Coronavirus Task Force lead Dr. Anthony Fauci predicted only 60,000 deaths from COVID-19 on NBC's Today show. The IHME model, which has been frequently adjusted, now estimates there will be 201,129 coronavirus deaths in the United States by October 1.
But it was a subsequent exchange regarding the use of masks that has made the interview between the two comedians a viral sensation, as Burr argued against the idea that there's something unmanly about wearing a face mask.
"The whole f**king time there's been f**king a**holes on my street walking around no masks, not quarantining," Burr said, defending government measures enforcing social distancing and shelter-in-place orders.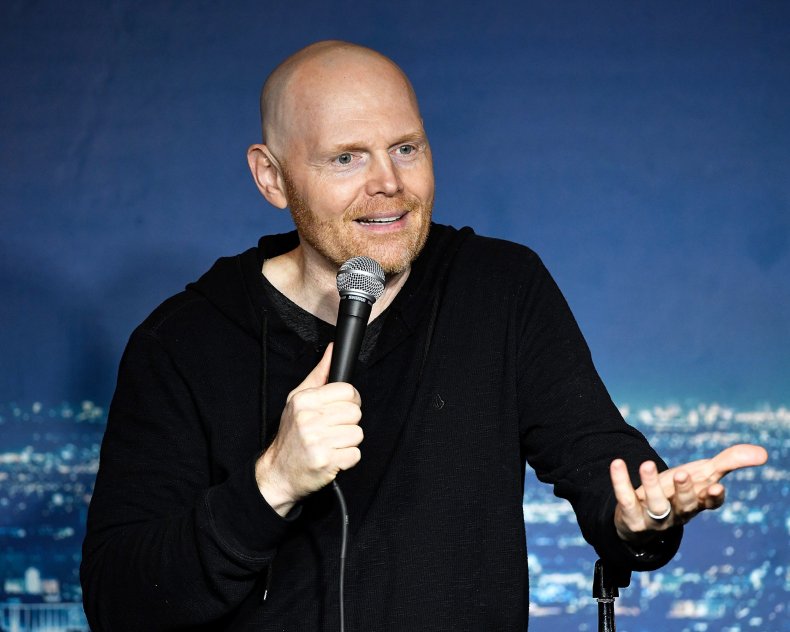 "You want people to walk down the street with a mask on?" Rogan said.
"I don't want to start this bulls**t," Burr responded. "I'm not going to sit here with no medical degree, listening to you with no medical degree, with an American flag behind you, smoking a cigar, acting like we know what's up better than the CDC. All I do is I watch the news once every two weeks. I'm like 'Mask or no mask? Still mask? Alright, masks.' That's all I give a f**k about."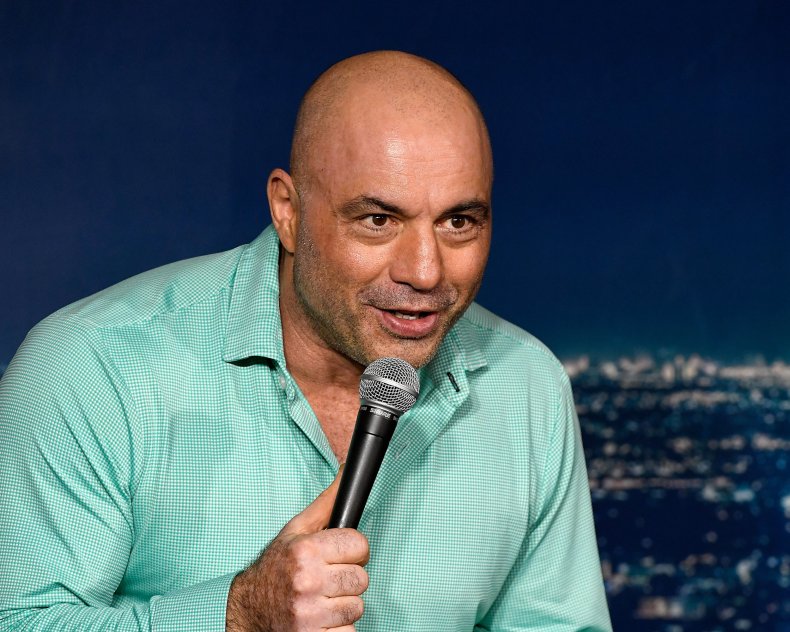 "But even they say you shouldn't wear a mask, unless you're treating a coronavirus patient," Rogan said, opening up an exchange over the timeline of recommendations from the World Health Organization and other medical bodies.
To be clear, Rogan is sharing outdated information.
"The use of masks is part of a comprehensive package of the prevention and control measures that can limit the spread of certain respiratory viral diseases, including COVID-19," the World Health Organization said in its current mask advice report.
While acknowledging a current lack of "high quality or direct scientific evidence" for the efficacy of masks worn by the general public, the WHO cites "available studies evaluating pre- and asymptomatic transmission" and a "growing compendium of observational evidence on the use of mask by the general public" to advise governments to "encourage the general public to wear masks in specific situations and settings as part of a comprehensive approach to suppress SARS-CoV-2 transmission."
An appended table recommends non-medical cloth masks for the general population in every public setting.
The current mask guidance provided by the Center for Disease Control and Prevention concurs, recommending, "wearing cloth face coverings in public settings where other social distancing measures are difficult to maintain (e.g., grocery stores and pharmacies)."
But in Burr's exchange with Rogan, the podcast host makes it clear that his concerns are less about medical advice and more about his perceived masculinity.
"I just love how wearing a mask became like this f**king soft thing that you were doing—just being courteous," Burr said.
"Yeah, it's for b**ches," Rogan said, making a mocking cough.
"Oh god, you're so tough, with your f**king open nose and throat," Burr said.