Senator Bill Cassidy, a Louisiana Republican, criticized Florida Governor Ron DeSantis, a Republican, for banning local officials from implementing mask mandates for schools amid a surge in COVID-19 infections in the southern state.
DeSantis, who is seen as a likely 2024 GOP presidential contender, banned schools across his state from implementing mask mandates, despite guidance from the Centers for Disease Control and Prevention (CDC) recommending all teachers and students wear masks amid a nationwide surge in COVID-19 infections driven by the Delta variant. Florida also currently has the highest daily average of new COVID-19 infections in the country, and hospitalizations of patients with the novel coronavirus have broken records in recent days.
During a Sunday interview with CNN, Cassidy was asked about the decision by DeSantis, as well as that of Texas Governor Gregg Abbott, who has banned local mask mandates.
"I'm a conservative. I think you govern best when you govern closest to the people being governed. And if a local community is having—their ICU is full, and the people at the local schools see that they've got to stay open, because otherwise children miss out for another year of school, and they put in policy, then the local official should be listened to," said Cassidy, who is also a physician.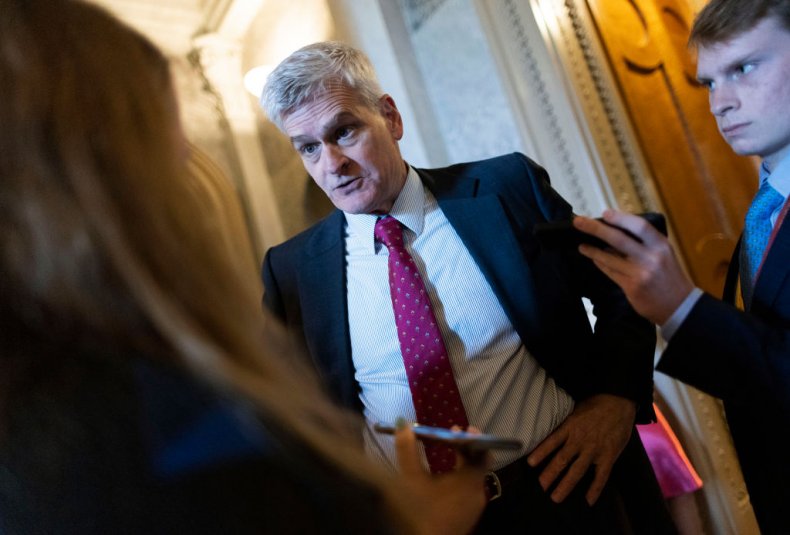 "That is a conservative principle," the Republican senator asserted. The CNN host then asked Cassidy directly if he disagreed with DeSantis.
"I do disagree with Governor DeSantis. The local official should have control here," the GOP lawmaker responded. "I don't want top-down from Washington, D.C. I don't want top-down from a governor's office. Sometimes, yes, like national defense and such like that. But when it comes to local conditions, if my hospital's full and my vaccination rate is low and infection rate is going crazy, we should allow local officials to make those decisions best for their community."
Florida has averaged more than 19,200 new daily COVID-19 infections in the past two weeks, a surge of more than 84 percent, according to The New York Times' tracking data. The southern state has maintained the highest average daily number of new COVID-19 infections of any state in the country over the past 14 days. Meanwhile, the number of hospitalized Floridians has surged by nearly 110 percent—with more than 12,200 currently in hospitals.
Texas, where Abbott banned mask mandates in July, currently has the second-highest number of average daily new infections. The number of new infections has increased by 130 percent, with more than 12,100 average new daily cases over the past 14 days. More than 7,800 Texans are currently hospitalized with COVID-19, a surge of 93 percent in the past two weeks.
Newsweek reached out to DeSantis' press office for comment on Cassdiy's criticism but did not immediately receive a response.