President Bill Clinton was at the center of a major scandal in the 1990s, where he was accused of having sexual relations with a White House employee, Monica Lewinsky. However, as the American Crime Story series will reveal, there was far more to this than just a sex scandal, and it ultimately led to the president being impeached.
The story began much earlier with a sexual harassment civil lawsuit, and an investigation into the finances of the Clintons before the former president took office.
Impeachment will star returning actors Sarah Paulson, Annaleigh Ashford and Judith Light, while also bringing in Beanie Feldstein to play Lewinsky, and Clive Owen as President Bill Clinton.
As the series begins, Newsweek breaks down the events of the Clinton-Lewinsky scandal, as well as other events which will be depicted in Impeachment: American Crime Story.
July 20, 1993: Vince Foster's suicide
The White House deputy counsel, Vince Foster, was found dead in a public park after the White House was under scrutiny for Travelgate, also known as the White House travel office scandal where seven employees of this office were fired over financial improprieties in the Travel Office discovered by an FBI investigation.
His death, as well as the Whitewater scandal discussed below, became the focus of Kenneth Starr's investigation into President Bill Clinton.
December 18, 1993: The 'His Cheatin' Heart' article
On December 18, 1993, The American Spectator magazine published an article called 'His Cheatin' Heart' by David Brock, which reported on a meeting with a woman, only named "Paula" in the article, and Bill Clinton when her was Governor of Arkansas.
"Paula" was Paula Jones, who accused him publicly of sexual harassment on February 11, 1994 in a press conference in Washington D.C., after meeting him for the first time in May 1991. Her lawsuit was filed on May 6, 1994.
August 1994: Kenneth Starr begins investigation
Before President Clinton was elected, he and his wife Hillary Rodham Clinton, along with friends Susan and Jim McDougal, had been involved in a development called Whitewater. After it failed, reports began to surface about the way in which investments from the Clintons were used.
Initially, the moderate Robert Fiske Jr. was tasked with an investigation into this in January 1994. In August 1994, he is replaced , and more conservative special counsel Kenneth Starr was brought in to investigate the Whitewater scandal as well as the death of Vince Foster. This investigation soon began to widen and delve into alleged sexual impropriety committed by Clinton.
November 15, 1995: The Lewinsky affair starts
Monica Lewinsky began work at the White House as an intern in July 1995, and had her first sexual encounter with the former president on November 15 of that year. Their affair continued until March 29, 1997.
November 5, 1996: President Bill Clinton re-elected
Despite the scandals which were growing at this time, President Bill Clinton was re-elected to his office on November 5, 1996.
May 27, 1997: Supreme Court rules Jones v Clinton can go ahead
The Supreme Court ruled on May 27, 1997 that despite the president being in office, he could be sued in a civil case. This set a new precedent for presidents to be sued in the civil court for events which took place before they were in public office.
October 3 1997: Linda Tripp starts recording Lewinsky conversations
Linda Tripp, a civil servant and colleague of Lewinsky's, began recording their conversations, where Lewinsky would talk of her affair with the president.
She gave these tapes to Starr in January 1998, in exchange for immunity from prosecution.
January 26, 1998: Clinton lies about Lewinsky relationship
Now a famous quote, President Bill Clinton denied having "sexual relations with that woman, Miss Lewinsky," at the end of a TV address on January 26, 1998.
Further to this, President Bill Clinton testified in his civil case against Paula Jones, claiming he had no sexual relationship with Lewinsky, which resulted in his being fined for contempt of court in April 1999.
The former president also claimed not to have had a sexual relationship with Lewinsky in the grand jury investigation led by Starr.
These two instances helped form the basis for his later impeachment, which was partly on the grounds of suspected perjury.
December 1998 - February 1999: Clinton impeached by house, acquitted by Senate
On December 19, 1998, the House of Representatives voted to impeach President Bill Clinton on two of four proposed articles. These were perjury in a grand jury case (that of Starr's investigation) and obstruction of justice.
On February 12, 1999, the Senate voted to acquit President Clinton of those charges.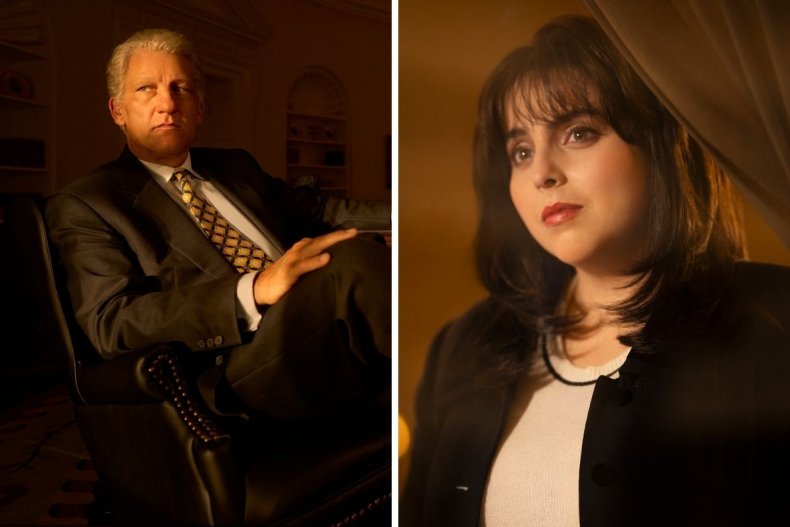 If you have thoughts of suicide, confidential help is available for free at the National Suicide Prevention Lifeline. Call 1-800-273-8255. The line is available 24 hours, every day.