Bill Cosby's Legal Fees May Not Have Put a Dent in His Estimated Net Worth
A jury has ordered Bill Cosby to pay a victim of sexual assault $500,000 but the cost of the damages and his legal fees may not even put a dent in his total net worth.
Once labeled "America's dad," Cosby's fall from grace continued this week as a jury found him liable for sexually assaulting a teen in 1975. He was ordered to pay $500,000 as a result, though both sides are claiming victory and Cosby's attorneys have expressed their intention to appeal the decision. He was released from prison in June 2021 after he had multiple charges of sexual assault overturned.
The latest estimate of his total net worth is $400 million, according to Celebrity Net Worth.
Cosby, 84, starred in and created a number of classic TV shows across the '70s, '80s and '90s including The Bill Cosby Show, Fat Albert and the Cosby Kids and The Cosby Show. He was believed to have built up the majority of his wealth during his TV heyday when he was the highest-paid television actor in the world, rumored to be making $1 million per episode of The Cosby Show during its prime.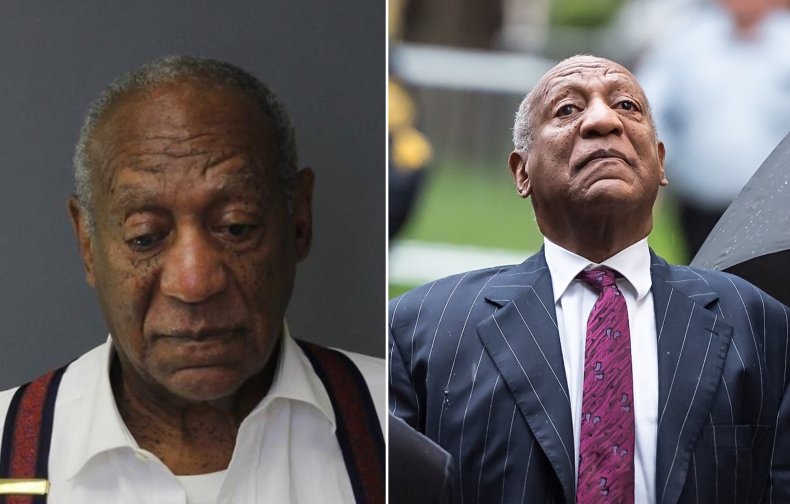 Numerous sources suggest the majority of his earnings today come from residuals from The Cosby Show, which is still in syndication. Cosby also owns an extensive collection of artwork as well as more than $100 million in real estate.
He has faced a series of legal battles over the past decade relating to multiple sexual assault allegations. While the fees for these will have been costly, they are unlikely to have made a serious impact on Cosby's considerable wealth.
Celebrities are known to pay top dollar for their legal representation if they want to emerge victorious in a court case. It was recently estimated that Johnny Depp paid $5.5 million for his legal team while Amber Heard paid $3 million for hers in their recently concluded defamation trial.
Another example of expensive legal representation was seen during Britney Spears' fight to break free from her conservatorship. In March 2021, court filings obtained by Yahoo Entertainment showed the singer was expected to pay more than $2 million in legal fees.
Reflecting on these numbers and comparing them to Cosby's case, Duncan Levin, Managing Partner at Levin & Associates PLLC, told Newsweek it's unlikely that Cosby spent as much in his latest court battle. He's previously represented Harvey Weinstein, Clare Bronfman (formerly of the NXIVM cult) and Anna Delvey.
"Defending against serious charges involves not only the best legal maneuvering in court but a multi-faceted approach outside of court, including experts and public relations." Levin said. "For high-profile defendants in the public eye, clearing their name against such charges is more important than money."
"It's hard to imagine [Cosby] spent $3 million to defend a $500,000 case but again it's more about clearing his name than the money, so it's a possibility. But the Heard-Depp trial lasted a long time and more money was at stake so it's safe to say it was less than that."
In Cosby's recent civil trial, the jury found that he had sexually abused Judy Huth, now 64, in 1975 when she was 16 years old at the Playboy Mansion. While he had to pay $500,000, no punitive damages were awarded, which Cosby's team called an "astonishing victory."
According to Variety, Cosby's spokesperson Andrew Wyatt said his attorney, Jennifer Bonjean, will appeal the verdict and Huth will "never receive a payday."
Wyatt said: "If the jurors had awarded punitive damages to Judy Huth it would have been in the range of $10 million-plus, which would have been a devastating loss to our legal efforts and the Cosby family."
Wyatt also estimated that Huth's legal fees will total $3 million.
Huth is represented by notable attorney Gloria Allred, who disputes this claim.
She told Variety: "Ms. Huth has no legal bills for fees with my law firm. The $3 million legal bill that Mr. Wyatt cited appears to be a figment of his imagination. In the alternative, it may be that that the $3 million amount is what Mr. Cosby had to spend to hire countless lawyers over the years in his unsuccessful effort to defend himself from Ms. Huth's lawsuit."