Beleaguered comedian Bill Cosby is facing another trial this week, focusing on allegations that he sexually assaulted a teenage girl back in the mid-1970s.
The TV personality, 84, has been accused in a civil suit of sexually assaulting Judy Huth at Los Angeles' Playboy Mansion when she was aged either 16 or 17.
Jury selection is expected to start on Tuesday at Los Angeles Superior Court and is projected to last up to a week, a Cosby spokesperson told the New York Post.
According to the representative, Cosby, who is legally blind, will not be present in court for the proceedings, for which opening arguments are expected to begin on June 1.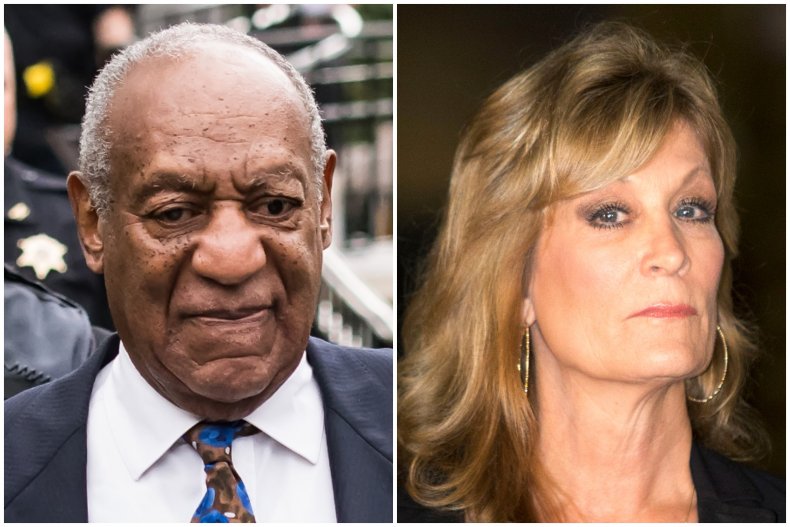 According to the Post, Huth has said that the alleged incident took place in 1975, after revising the timeline from her initial claim that she has been assaulted in 1974. The change of dates led to Cosby's team launching an ultimately unsuccessful bid to have the case thrown out.
Earlier this month, Judge David Karlan ruled that Cosby's attorney, Jennifer Bonjean, could again depose Huth, and her friend, Donna Samuelson.
Cosby's spokesperson and crisis communicator, Andrew Wyatt, told the Post that Samuelson was deposed Friday, while Huth will be deposed Monday evening.
"This is a trial by assassination of Mr. Cosby's legacy and livelihood," Wyatt said, adding that Cosby, who denies the allegations, believed he will be "vindicated."
In the lawsuit, which has faced multiple delays since it was filed in 2014, Huth alleged that she and Samuelson met Cosby while he was filming a movie at Lacy Park in San Marino, California.
According to the suit, Cosby asked the then-minors how old they were on meeting them. When he allegedly invited them to the Playboy Mansion days later, the suit said that Cosby told them to say they were 19, if asked about their age.
While at the Mansion, Huth alleged in the original complaint, Cosby molested her by "putting his hand down her pants, and then taking her hand in his hand and performing a sex act on himself without consent."
"We deny, obviously, that Mr. Cosby did anything at the Playboy mansion that would constitute a sexual battery," Bonjean said in a statement earlier this month.
Representatives of Playboy Enterprises had previously said that there are no current employees who can discuss how visitor logs were maintained back in the 1970s. Should such logs exist. they believed that they will likely be held by the estate of late Playboy founder Hugh Hefner.
Cosby has claimed there is no evidence that Huth was ever at the Playboy Mansion.
"We are eager to fight Judy Huth's 1974 allegations in court," Bonjean previously told Newsweek regarding the trial. "Frankly, it is absurd that Mr. Cosby is expected to defend half-century-old allegations but that's what we will do in May of this year."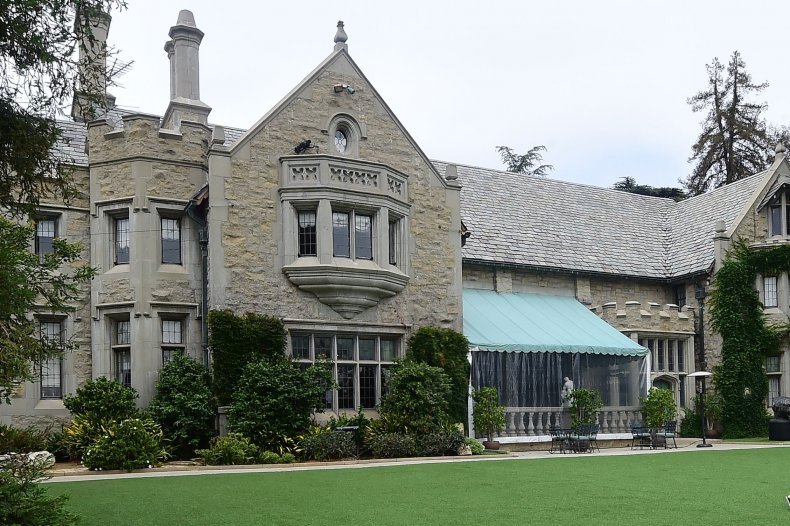 The trial comes after Cosby was found guilty in 2018 of drugging and sexually assaulting Temple University sports administrator Andrea Constand in 2004.
In June 2021, the Pennsylvania Supreme Court threw out the conviction and released him from prison after the star had served less than three years of a three- to 10-year sentence.
Cosby's conviction was overturned when the Pennsylvania Supreme Court looked into a 2005 civil lawsuit from Constand. In 2005, Montgomery County District Attorney Bruce Castor told Cosby if he testified in the suit he would never be criminally prosecuted for assaulting Constand.
Cosby agreed, admitting he gave Constand Benadryl and other women quaaludes before sex. Cosby paid $3.38 million in damages in the lawsuit, and Castor said he would not bring criminal charges.
However, the Montgomery County District Attorney who succeeded Castor reversed that decision. The state's Supreme Court ruled that Cosby's due process rights were violated, overturning his conviction on June 30, 2021. He was released later the same day.
Prosecutors in the case appealed to the U.S. Supreme Court in November 2021, arguing that Cosby was not granted lifetime immunity.
In a statement released at the time, Montgomery County District Attorney Kevin Steele said the petition to the nation's highest court was necessary because the state court's decision set a precedent saying "prosecutors' statements in press releases now seemingly create immunity."
The Supreme Court said in March of this year that it had decided not to review the case that could have reinstated Cosby's sexual assault conviction.
Nearly 60 other women have accused Cosby of sexual assault over his 50-plus year career. While he has faced other lawsuits in the past, the Pennsylvania criminal case was significant in that it resulted in Cosby facing a three- to 10-year prison sentence.