Bill Cosby 'May Face Other Consequences' After Avoiding More Prison Time
Gloria Allred, an attorney who has represented 33 accusers of Bill Cosby, denounced the Supreme Court's Monday decision to decline to review the Pennsylvania high court's move to vacate the 84-year-old comedian's criminal sexual assault conviction. Yet, she's hopeful he might soon suffer separate legal consequences for his actions.
"While many accusers will no doubt be disappointed that the decision of the Pennsylvania Supreme Court will stand and that Cosby will not be sent back to prison in that case, they should also know that Mr. Cosby may still face other consequences in the justice system," Allred said in a statement shared with Newsweek.
"On May 9, 2022, just two months from now, we will begin our civil trial against Mr. Cosby in our case of Huth v. Cosby in L.A. County Superior Court. In her lawsuit Ms. Huth alleges that she was the victim of child sexual abuse by Bill Cosby at the Playboy mansion when she was only 15 years old."
Nearly 60 other women have accused Cosby of sexual assault over his 50-plus year career. While he has faced other lawsuits in the past, the Pennsylvania criminal case was significant in that it resulted in Cosby facing a three- to 10-year prison sentence.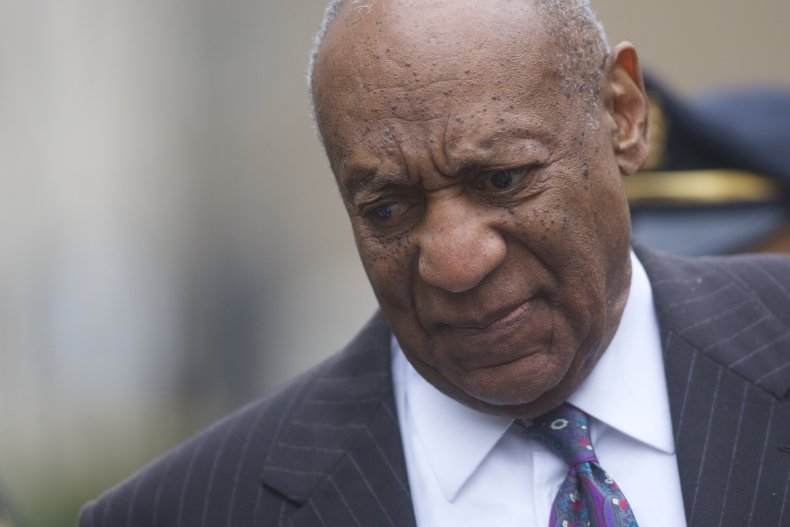 The Supreme Court ruled Monday that a decision by Pennsylvania's top court to overturn the comedian's sexual assault conviction stands to the dismay of prosecutors who were hoping it would review the decision.
"Although we are relieved to have this saga behind us, it is not the least bit surprising that SCOTUS denied cert," Jennifer Bonjean with Cosby's legal team told Newsweek. "The Montgomery County DA's petition was patently frivolous, demonstrating that they continue to operate under the belief that the rules of ethics do not apply to them. There must be accountability for their flagrant violations of the rules of professional responsibility which started with their indictment of Mr. Cosby."
In 2018, Cosby was found guilty of drugging and sexually Andrea Constand, a former sports administrator with Temple University, back in 2004. However, in 2021, Pennsylvania's Supreme Court tossed the conviction on the grounds that the prosecutor who brought forth the case was bound to the agreement made by his predecessor to not charge Cosby.
Constand first reported the alleged assault to then-Montgomery County District Attorney Bruce Castor Jr. in 2005. Castor told Cosby at the time that if he testified in front of the court overseeing Constand's civil lawsuit he would not be criminally prosecuted for the assault.
While the Pennsylvania case might not have brought the level of justice Allred and some of his accusers may have hoped for, she said she believed that the California suit will allow her client the chance to hold Cosby accountable for his alleged actions.
"I am not surprised at the U.S. Supreme Court decision declining to review the Pennsylvania Supreme Court decision vacating the conviction of Bill Cosby," Allred said. "Although Mr. Cosby will not testify at our civil trial, our case will still proceed and our brave client and other witnesses will testify. We look forward to our client finally having her day in court and being afforded all of her rights in a California court of law."
"We are eager to fight Judy Huth's 1974 allegations in court," Bonjean told Newsweek regarding the case. "Frankly, it is absurd that Mr. Cosby is expected to defend half-century-old allegations but that's what we will do in May of this year."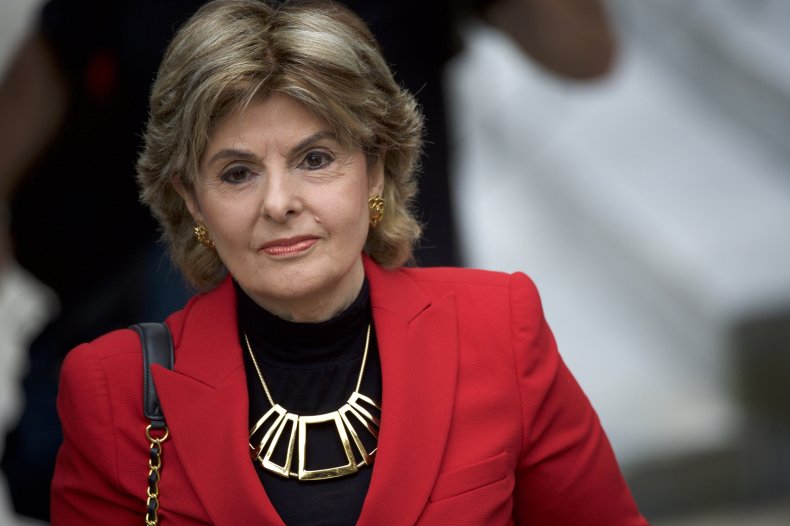 Updated 03/07/2022, 3:46 p.m. ET: This headline has been updated to reflect that Bill Cosby is avoiding additional jail time
Updated 03/07/2022, 1:18 p.m. ET: This story has been updated with comments from attorney Jennifer Bonjean.