Fact Check: Did Bill Gates Call Ukraine 'Big, Fat, Corrupt Sinkhole'?
As his forces fight Russia's invasion, President Volodymyr Zelensky has said he is also battling corruption in Ukraine's government. In late January, Zelensky fired a host of prominent Ukrainian officials and many others resigned as he pledged to crack down on corruption.
"I want this to be clear: there will be no return to what used to be in the past, to the way various people close to state institutions or those who spent their entire lives chasing a chair used to live," Zelensky said.
Among the casualties was the deputy head of Zelensky's office, Kyrylo Tymoshenko, and Ukraine's deputy defense minister, Vyacheslav Shapovalov. He then said "internal problems" were being "cleaned up," in a move that he deemed "necessary for our defense" and "helps our rapprochement with European institutions."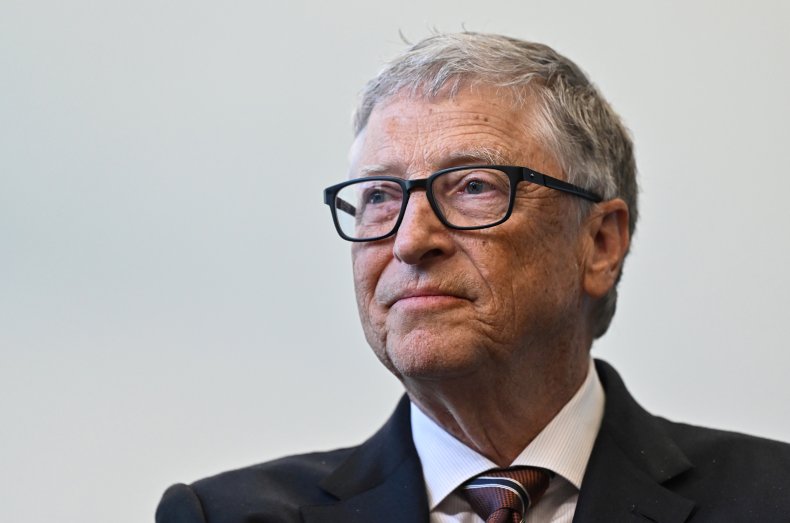 The Claim
A clip has circulated online of Microsoft co-founder, Bill Gates, discussing Kyiv's battles with corruption.
It was shared by the Citizen Free Press's Twitter account with the caption: "Old clip of Bill Gates saying Ukraine is a big, fat, corrupt sinkhole is going viral."
The post has been viewed more than 141,000 times.
The Facts
The excerpt is from a larger, sit-down chat between Gates and Dr. Michael Fullilove, the executive director of the Sydney-based think tank the Lowy Institute.
On January 23, 2023, Gates discussed global challenges at length with Fullilove, including Ukraine, climate change, and food security. The conversation took place the day before the news broke of the resignations and sackings of Ukrainian officials.
However, the excerpt published online takes Gates' comments out of their fuller context and crucially omits the time period to which he referred. The clip is edited to remove the words "pre-war" from the start of his sentence.
In the full interview, Fullilove asked Gates about his impression of how Ukraine's president, Zelensky, had led Kyiv's government during the war and how he worked with global backers.
"It's very impressive that he's been able to draw the country together," Gates responds. "People did not expect Ukraine to be successful in avoiding Russia taking over the entire country."
Kyiv's success in fending off a victory for Moscow has come down to both Russian weakness and Ukrainian strength, he said.
"Pre-war," Gates then said, the "Ukrainian government is one of the worst in the world—corrupt, controlled by a few rich people. I mean, really unfortunate for the people in Ukraine."
Gates does not specify whether "pre-war" means prior to the full-scale invasion in February 2022, or the 2014 annexation of Crimea and the outbreak of armed conflict in the eastern Donbas region.
In 2021, Ukraine ranked 122nd out of 180 countries on Transparency International's Corruption Perceptions Index.
On Sunday, the Ukrainian government publicized comments made by prime minister Denys Shmyhal to the German magazine Focus, in which Shmyhal said Kyiv was "completing the build-up of its anti-corruption infrastructure."
"The institutions are fully functional and monitor all levels for corruption," Shmyhal said. "Society has changed as a result of this war and no longer tolerates any signs of possible wrongdoing," he continued.
There is a "zero tolerance" approach to corruption, according to Shmyhal, and the "response is immediate."
"Today, there is no systemic corruption in Ukraine," he told the German publication, continuing: "Occasional instances of corruption—I emphasize the word 'occasional'—are not tolerated, they are immediately dealt with."
On Monday, the head of Zelensky's office, Andriy Yermak, said "as a state, we must have effective and efficient mechanisms to fight corruption."
Newsweek has reached out to Bill Gates and Ukraine's presidential office for comment.
The Ruling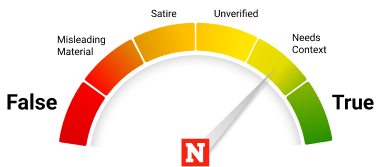 Needs Context.
FACT CHECK BY NEWSWEEK
The words "big, fat, corrupt sinkhole" are not a direct quote, but an interpretation of what Gates is saying in the edited clip.
His actual quote is: "Pre-war, the Ukrainian government is one of the worst in the world. Corrupt, controlled by a few rich people. I mean, really unfortunate for the people in Ukraine."
As his quote shows, Gates was referring to "pre-war" Ukraine, crucial context that was omitted from the clip circulating online.
It is not clear what Gates' timeframe is for "pre-war"—it could refer to before Russia's full-scale invasion in 2022 or its initial invasion in 2014.
Ukraine has historically had high levels of corruption. Zelensky's government has said it is committed to cracking down on this.