Ukraine Anti-Corruption Purge 'Inevitable' Amid Western Scrutiny—Minister
Ukrainian President Volodymyr Zelensky's renewed anti-corruption drive is a vital part of Kyiv's attempts to keep its Western allies onside, a senior official has said, as the wartime government steels itself for an impending Russian military offensive and a second year of devastating conflict.
Recent weeks have seen a slew of resignations and sackings at the highest levels of the Ukrainian government, as Zelensky strives to revamp the country's reputation and head off accusations from skeptics abroad that Kyiv can't be trusted with the Western money and weapons flooding into the country.
Oleksandr Gryban, Ukraine's deputy economy minister, told Newsweek that Ukraine needs to improve transparency and accountability to safeguard its vital relations with Western partners and buttress the national economy for an eventual recovery.
"We don't want to be associated with corruption," Gryban said. "Recently the anti-corruption bodies have finally started working to their full extent, and actually providing good results. This is just the beginning, and the president is very determined to show the world, and to show the Ukrainian population, that the world that we used to live in before is over."
"We need to start paving our way to a totally different and new paradigm," Gryban said. "That's inevitable for us now."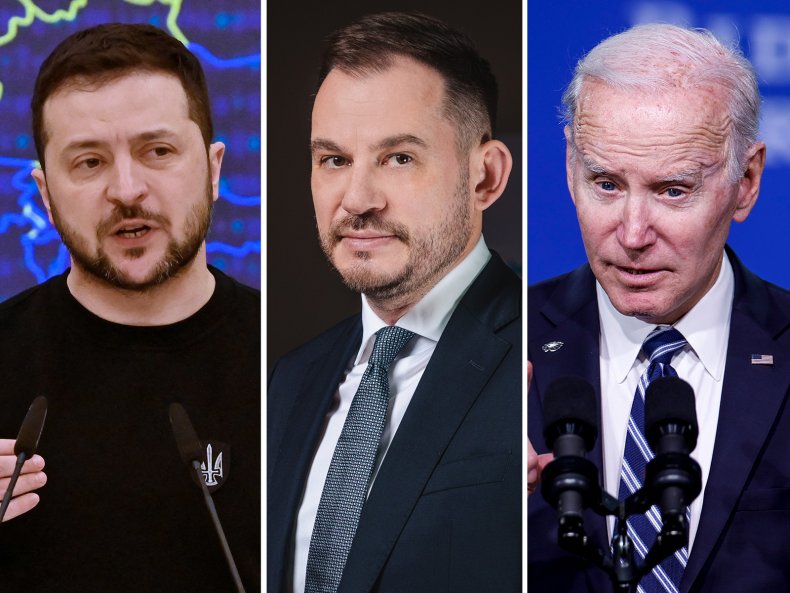 Zelensky was elected on an anti-corruption platform in 2019, though his government's efforts to rein in oligarchs and stamp out abuses by officials found mixed success. The president, whose popular support had collapsed by the time of Russia's invasion in February 2022, has stressed that the war is no excuse to sideline the anti-corruption campaign.
Last year, Zelensky purged political, intelligence and military officials suspected of sympathies or allegiance to Moscow, some of whom were even accused of facilitating Russia's early landgrabs in the north, south and east of the country.
Over the past month, the president has gone after more senior figures. Among those who resigned or lost their positions were former deputy minister of defense Oleksandr Myronyuk—a search of whose home later turned up bundles of cash; acting minister for regional development Vasyl Lozynskyy; and Zelensky's deputy chief of staff Kyrylo Tymoshenko.
David Arakhamia, the head of Zelensky's Servant of the People party, this week said Defense Minister Oleksii Reznikov would be moved to head a different ministry amid an unfolding scandal involving food contracts with inflated prices.
"The country in wartime will change," Arakhamia wrote on social media. "If anybody is not prepared for change, then the government will come and help them change."
Gryban said Zelensky's government is keenly aware of the additional scrutiny from Western nations that will accompany expanded military and financial aid, plus Ukraine's ambitions to eventually join the European Union and NATO.
Western cohesion in support of Ukraine has surprised many observers. But loud minorities in Europe and the U.S. are expressing growing opposition to the unprecedented support for Kyiv. In the U.S. in particular, lawmakers on the far right of the GOP are railing against Zelensky's government.
"We really don't want to mess with the help from our partners," Gryban said. "We understand that we are highly dependent on them, and we don't want them to stop."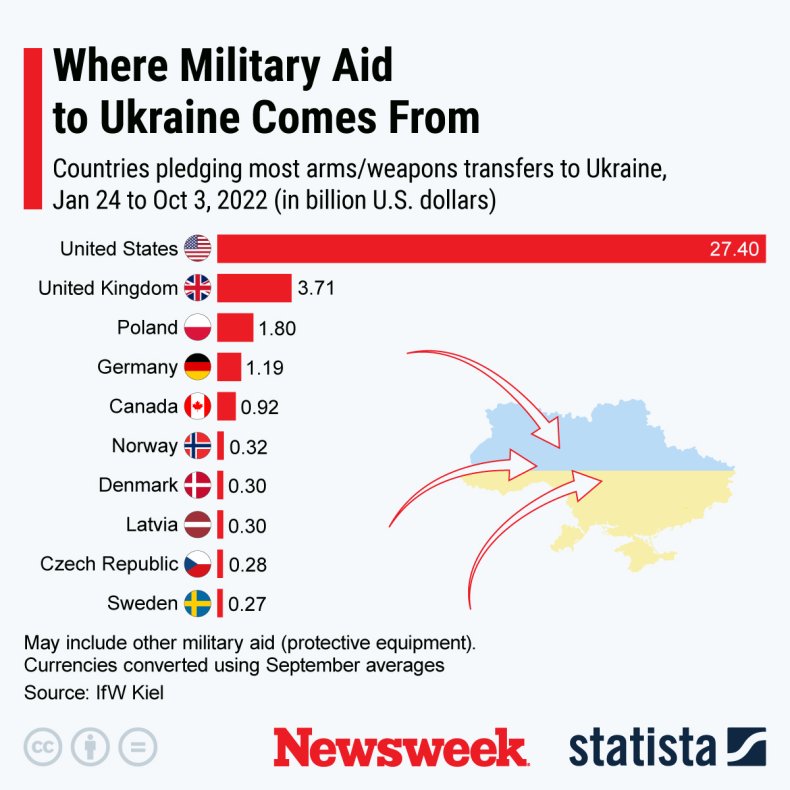 "We understand that every country has a skeptical part of its electorate, a skeptical part of its population that is always asking: 'Why are we helping these guys? We have our own internal problems, and we would rather spend the money on something else.'"
"We are worried about that this factor may influence [decisions], and this is just an additional stimulus for us," the deputy minister added.
With no imminent hope of peace, Gryban acknowledged the danger of war fatigue in the West. "When you are watching the news and observing, people develop a kind of immunity from bad news," he said.
"Every new visit, even if it's a small visit, every new development on the battlefield, every new piece of news—positive or even negative—brings us back onto the agenda."
"It delivers the message that we're not only fighting for our survival. We're fighting for the whole democratic world for its values. Just imagine if we didn't just stop them in those first three days; they would have been in Warsaw now."
"We want to be associated with pragmatic steps with practical actions. We are afraid of a change in the mood. But—and this may sound cynical—that's where the Russians are almost helping us through their savage policies, and the way they are irrationally acting."
"Who knows what's in their heads," Gryban said of President Vladimir Putin and his top officials who show no indication of war weariness.
"We do know now that there is not a single bit of rationality. It's all driven by the crazy emotions and desires of a madman, who is losing—or who has already lost—his mind."