Bill Maher: Hillary and Bill Clinton Need to 'Go Away' Ahead of 2020 Election
On his HBO talk show Real Time, host Bill Maher told audiences, "The Clintons--they gotta go away," on Friday night. The political commentator proceeded to tear into Hillary Clinton's place in the spotlight leading up to the 2020 election.
The conversation was sparked when Maher asked guest Congresswoman Elissa Slotkin, a Democrat from Michigan, if she will be attending the Democratic National Convention. Maher was critical of Hillary Clinton, the 2016 Presidential candidate, and her visibility in the 2020 election cycle. He said: "It seems like every few months Hillary Clinton bubbles up again, and people are like, 'Oh, she's thinking about running,' or she says something crazy."
He also referenced Congressman Justin Amash's tweet that called Clinton, "a Donald Trump asset," after Clinton claimed Democratic presidential candidate Tulsi Gabbard and former Green Party presidential candidate Jill Stein were both Russian assets.
Maher also called former President Bill Clinton "damaged goods." When marketing expert and TV personality Donny Deutsch tried to compare Clinton's image to that of former President George W. Bush, Maher remarked that Clinton's image would be harder to salvage. He said, "We forgave Clinton, then we un-forgave."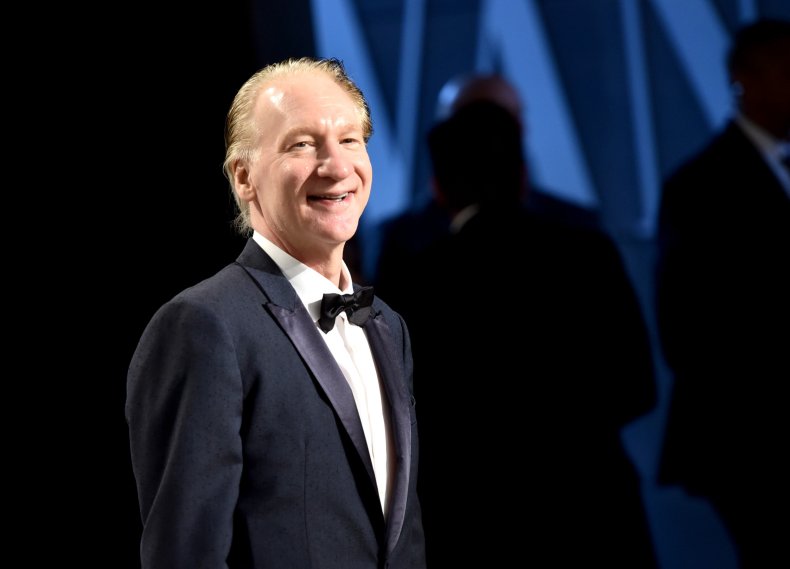 Maher also told his panel, composed of Slotkin, Deutsch, podcaster Dan Carlin and comedian Zach Galifinakis, that he thinks the Clintons should steer clear of the 2020 Democratic National Convention. "I'm saying this now, a year out. They can't be at the convention, maybe on the video, waving or something," he said.
Maher has not been shy about criticizing Democrats or Republicans as the 2020 election approaches. The former Politically Incorrect host recently commented on Joe Biden's presidential campaign and the representatives of the "center-left." He told his audience: "My confidence that he can beat Trump is waning." While he liked Biden, Maher said: "We do need someone in the center left who is younger and female-er."
The outspoken liberal Democrat has also spoken about President Donald Trump's attitude and told audiences that he doesn't believe Trump will relinquish office easily, even if he loses the upcoming election. On the October 18 episode of Real Time, Maher told a panel: "I've been saying for a very long time now that I don't think he's leaving." He also said he didn't believe Trump would leave office even if he lost "by a landslide in 2020."
These comments echo similar analysis that Maher made in 2016. Urging viewers to vote for Clinton, Maher told his audience: "Once fascists get power, they don't give it up. You've got President Trump for life."