Bill Maher Defends Parents Objecting to Critical Race Theory, Says Kids 'Traumatized'
Bill Maher defended parents who oppose critical race theory (CRT) on Friday, arguing that some young children who are exposed to the academic construct have become "traumatized."
Speaking during his show Real Time With Bill Maher, the host discussed CRT with Michael Eric Dyson, a professor of race and religion at Vanderbilt University, and professor and economist Glenn Loury of Brown University. The three began talking about CRT as it related to Tuesday's Virginia gubernatorial race in which Republican Glenn Youngkin defeated Democrat Terry McAuliffe. Youngkin campaigned to keep the study out of school curriculums in the Old Dominion.
Dyson argued that parents were "spooked" by CRT without being able to fully define it, and suggested that many oppose it because Black history is now becoming a focal point in schools.
In response, Maher said he believes that argument is "disingenuous" and argued that parents are not necessarily objecting to Black history being taught—but rather to "other concerns" such as "separating children by race."
"And describing them as either 'oppressed' or 'oppressor,'" he continued. "I mean, there are children coming home who feel traumatized by this. That's what parents are objecting to."
"We're talking about kids who seem to be too young sometimes to fully appreciate all this. I think if they watched you, they wouldn't know a lot of those words," Maher later added.
Dyson later retorted: "I think you've underestimated the anti-Black sentiment that is deeply entrenched—that is way beyond Trump."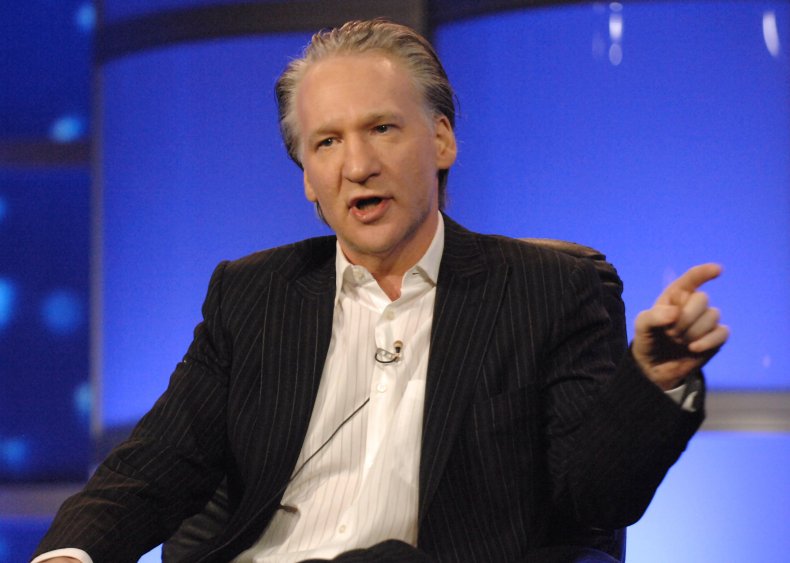 The discussion came as CRT—which was once viewed as a somewhat obscure academic theory—has become weaponized over the past year, causing a national political divide among schools, teachers, politicians and academics. The theory was developed during the 1970s and 1980s and centers on the idea that racism persists in U.S. institutions, and that systems function to maintain white dominance in society.
"It is a way of seeing, attending to, accounting for, tracing and analyzing the ways that race is produced, the ways that racial inequality is facilitated, and the ways that our history has created these inequalities that now can be almost effortlessly reproduced unless we attend to the existence of these inequalities," said Kimberlé Williams Crenshaw, a law professor at UCLA and Columbia who is widely credited with coining the term critical race theory, according to The New York Times.
However, the issue also has recently caused a stark division among Republicans and Democrats, with many conservatives echoing Maher's concern that the theory causes racial tension and separation in classrooms.
Ahead of Virginia's gubernatorial election outcome, Youngkin told Fox News: "There's no place for critical race theory in our school system, and [that's] why, on day one, I'm going to ban it." The now-governor-elect added that the theory "teaches children to see everything through a lens of race and then to divide them into buckets and have children [who] are called privileged and others [who] are victims."
Others, including activist Dr. Bernice King, the daughter of civil rights leader Dr. Martin Luther King, Jr., have condemned "fear mongering" over the academic theory.
"The fear mongering regarding CRT is aimed at banning all teaching of substance on the past and current devastation of white supremacy/racism," King tweeted earlier this week.