Billionaire Saudi Prince Announces World's Tallest Tower to Be Completed in 2019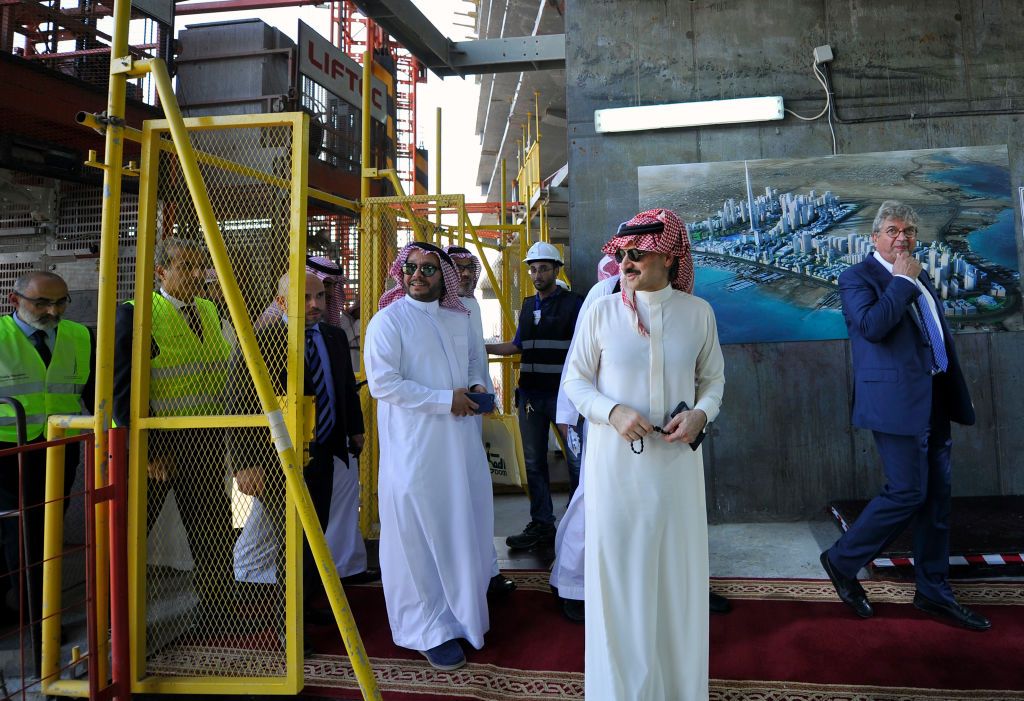 Billionaire Prince Alwaleed Bin Talal, the richest man in Saudi Arabia, has said the world's tallest building, the Jeddah Tower, will be completed in 2019.
Bin Talal, the chairman of Saudi Arabia 's vast Kingdom Holding Company, told reporters on the 28th storey of the construction site for the tower that his structure would oustrip a building being planned in Dubai also vying for the title of world's tallest, the Saudi Gazette reported.
"It is a solid concrete building unlike the one announced in Dubai, which is considered as a skeleton. This is why our tower will be the tallest in the world," he said.
The spire-topped tower, initially proposed to reach 0.6 miles in height, was originally scheduled for completion in November 2014. However, a series of investment problems, including financial issues with the contractor Saudi Bin Ladin Group, have regularly delayed the project.
The group was among construction firms in the kingdom that suffered financially after a collapse in oil revenues from 2014. It announced late last year it had completed payment to 70,000 laid-off employees, AFP reported.
Read More: Saudi Man Sparks Outrage and Investigation Over Extravagant Show of Love for Wife
The Saudi royal, whose company has shares in Euro Disney, Apple News Corp and the U.S. bank Citigroup, said the final height of the building would be kept under wraps until six months before completion.
Construction will be slow and steady, the Saudi prince explained. "Construction of the Jeddah Tower will rely on cutting-edge technology, including the high-strength reinforced concrete and the pumps used to elevate it to record heights," he said
Completion of the skyscraper is the first stage of a project Bin Talal envisages will transform the city of Jeddah on Saudi Arabia's Red Sea coast into a hotspot for tourism and business. The tower will be the centerpiece in the Kingdom City project that will include other skyscrapers and apartment buildings.